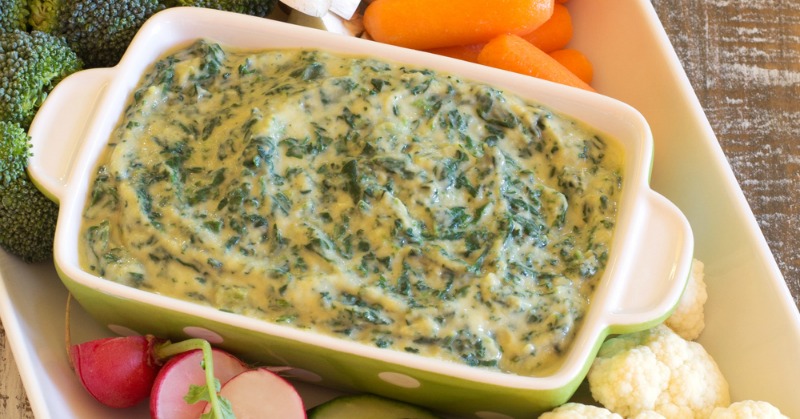 UPDATE: Congratulations Melissa W. – You are the winner of the cookbook giveaway!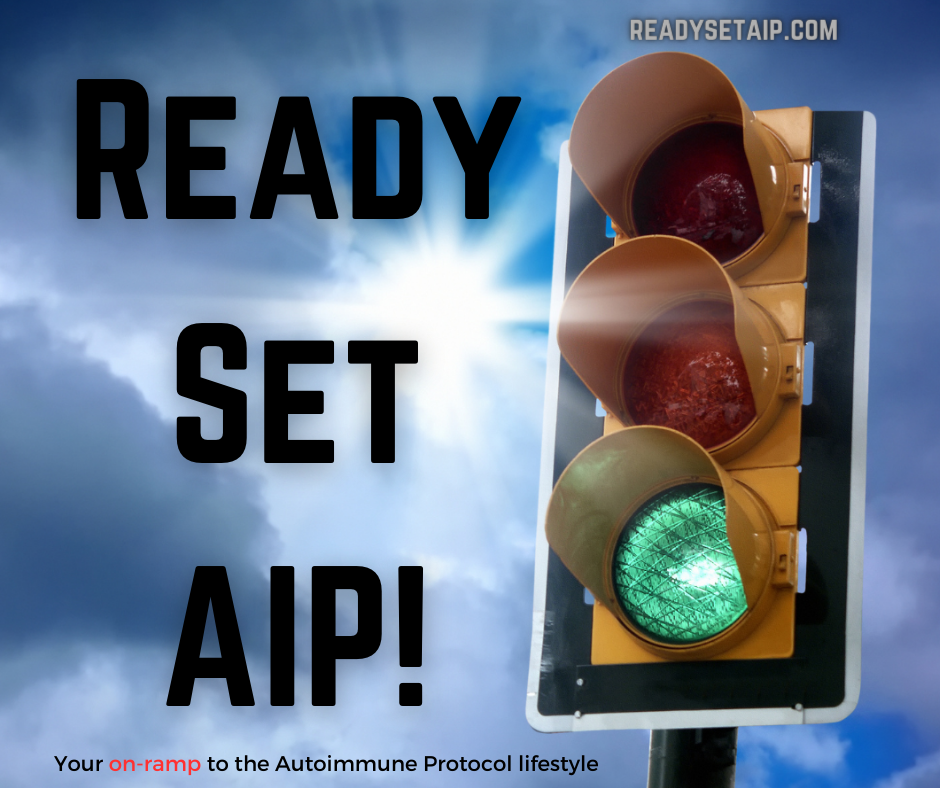 Creamy artichoke spinach dip that is paleo autoimmune protocol (AIP) compliant and yet tastes just a luscious as the dairy and mayonnaise filled original? Sounds like a fantasy, but thanks to the brilliant skills of Racheael Bryant it is reality! I'm thrilled to be able to share this recipe from her brand new book, Nourish: The Paleo Healing Cookbook. I also have a copy to give away to one lucky reader, so make sure you read all the way to the end and enter to win.
Before we get to the recipe and the giveaway though, let me tell you a little more about this lovely new addition to the growing pantheon of AIP-friendly cookbooks…
Quite simply, this is just good food. I've been a fan of Rachael's cleverly named blog, Meatified, for a long time, so I knew that this cookbook would be packed with deliciousness and gorgeous photography and it has not disappointed. Every single one of the over 120 recipes are free of eggs, nuts, seeds, nightshades, and seed spices but they do not skimp on taste in the least. Rachael has a knack for capturing the essence of old favorites while reinventing them into dishes that are even better than their inspiration. Example #1 comes from the "Bring on Breakfast!" section of the book in the form of Sausage Gravy "Benedict" in Portobello Mushroom Caps, a play on eggs benedict and gravy and biscuits. The result is hearty, satisfying, and nutrient dense and can easily be made in advance to make a quick breakfast.
The recipes range from traditional comfort foods like Chicken Fried Steak to more exotic flavors like a Hot & Sour Soup with Shrimp Dumplings and Seaweed. My copy is full of sticky tags of dishes that I can't wait to try… next up is going to the Roasted Asparagus with Double Apple Dressing and then I am going to make the Crispy Shrimp with Preserved Lemon and Chive "Mayo"! To see the full range of recipes, check out this helpful index Rachael has put together. And yes, based on what I have cooked so far I can definitely say they are just as yummy as they sound!
What about my healing diet?
Every recipe in Nourish is 100% compliant with the elimination phase of the paleo autoimmune protocol (AIP) as defined in The Paleo Approach by Sarah Ballantyne (who wrote the foreword to the book). They are also only minimally sweetened, which makes most of them Whole30-friendly too. And wherever possible, they are coconut free or alternatives are provided for people who don't tolerate coconut products.
A majority of the recipes are also compatible with the Specific Carbohydrate Diet (SCD) – though this is not marked, so you need to be aware of your own dietary requirements. The only healing diet that this book would probably not be a great fit for is a low-FODMAP approach. High FODMAP foods like cauliflower, mushrooms, and onions make frequent appearances.
The bottom line…
I highly recommend Nourish for anyone looking for delicious AIP-compliant recipes as well as for people who just want to eat good nutrient dense foods. You could serve the dishes in this book to anyone and they would not feel like they were eating "special diet" food at all. While not a beginner's cookbook, the directions are very clear and easy to follow for anyone with basic kitchen skills.
Paleo Artichoke and Spinach Dip Recipe
Print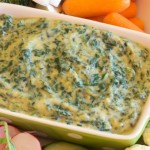 Creamy Artichoke Dip from Nourish: The Paleo Healing Cookbook (AIP)
---
Author:

Total Time:

20 mins

Yield:

1 1/4 cups

1

x
Description
This dip doesn't need dairy or coconut products to replicate the creaminess of this much-beloved appetizer. In fact, this recipe uses even more vegetables than normal to create the smooth, delicious, scoopable texture… which means we just won't tell any tiny humans how good for them this recipe really is! This recipe is such a crowd-pleaser that I usually make it in a double batch, like I did here, so feel free to scale the recipe down to suit you, if needed. Shared with permission from Nourish: The Paleo Healing Cookbook.
---
1 tbsp

(

15

ml) coconut or avocado oil

1/3 cup

(

45 g

) diced onion

2

cloves garlic, minced

1 cup

(

120 g

) peeled summer squash

¾ cup

Chicken Broth

6 oz

(

170 g

) drained jarred artichoke hearts

2 tbsp

(

8 g

) nutritional yeast

½ tsp

ground mace

6 oz

(

170 g

) package of frozen spinach, thawed
---
Instructions
SOFTEN: Add the oil to a saucepan over medium heat. Add the diced onion and garlic to the pan while you peel and chop the summer squash. Cut the summer squash into pieces that are the same size as the diced onion, then add to the pan and stir to coat with the oil. Cook until the squash is tender, stirring occasionally so the squash doesn't brown, about 10 minutes.
BLEND: Transfer the softened vegetables to a blender and add the chicken broth. Gently squeeze the artichoke hearts to release any excess water before you weigh them out. Add the artichoke hearts, nutritional yeast and mace to the blender – process until you have a thick, smooth, "creamy" sauce.
SIMMER: Pour the sauce back into the saucepan and return to the stove top at a low heat. Drain the spinach and squeeze out any excess water, then chop finely. Stir the frozen spinach into the sauce and simmer until the dip is warmed through. The dip probably won't need any additional salt because of the artichoke hearts, but taste now and add any extra salt if you wish. Serve the dip warm and enjoy.
Prep Time:

10 mins

Cook Time:

10 mins

Category:

Appetizer

Cuisine:

American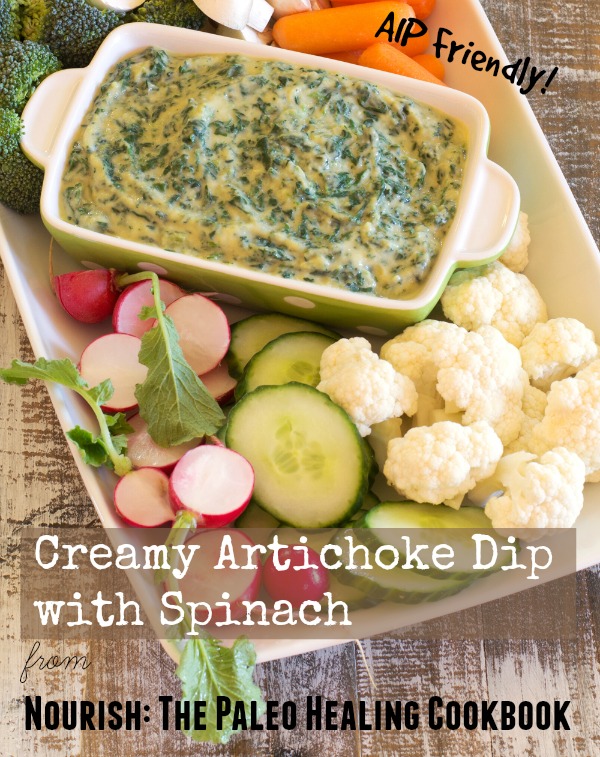 Enter to win your own copy of Nourish!