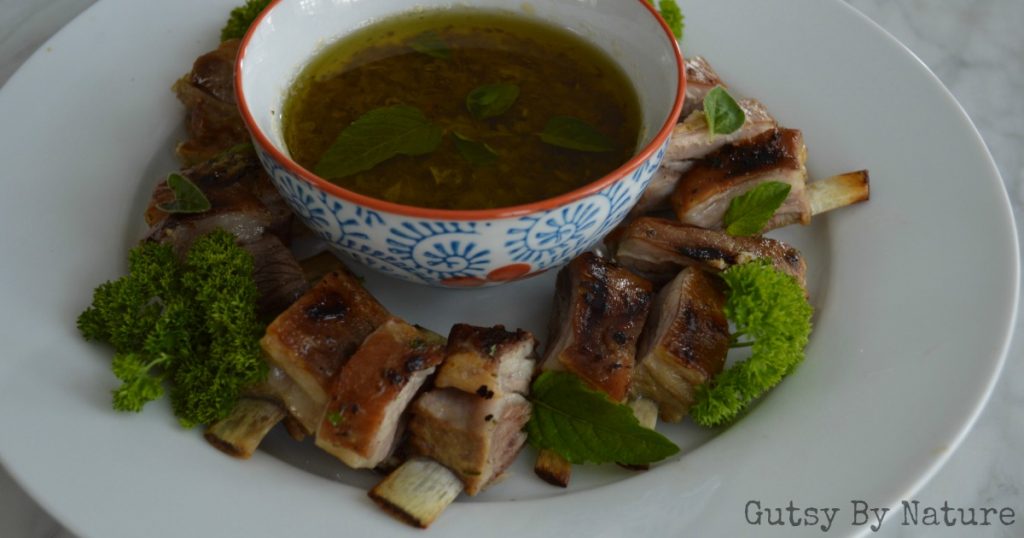 My dear blog friends… I am so sorry that I have neglected you these past few months! It seems like one minute it was March, then I blinked and here it is already the middle of June. A number of things have been taking up my time, including continued study toward becoming a certified nutritional therapy practitioner (NTP) and work on a very exciting project for the AIP community that I am just bursting to share with you but have to keep it a secret for the moment. Plus, I'm still working full time and trying to prioritize my health… Which of course, includes eating well! I wouldn't blame anyone in my position if they just kept it simple and stuck to tried and true dishes during a time like this, and that is mostly what I have done, but the truth is that playing with new flavors and preparation techniques and getting creative in the kitchen is a great stress reliever for me.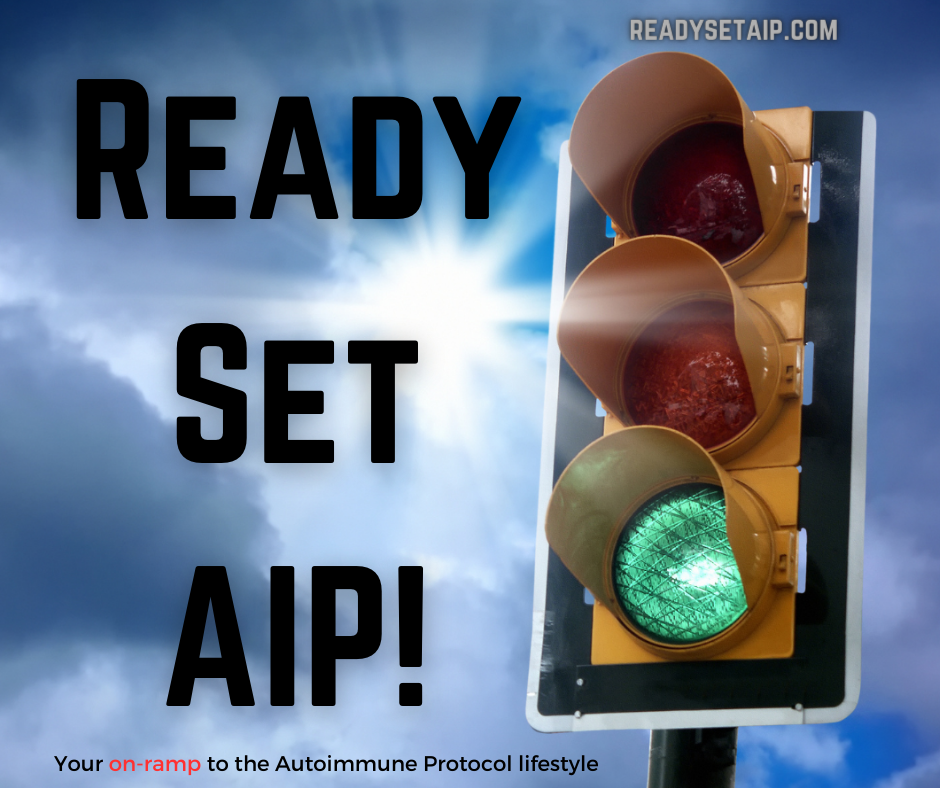 But guess what is NOT a stress reliever for me? Food photography!
In fact, quite the opposite. I love blogging, I love creating recipes, I love connecting with all of you… but I do not love food photography. I like LOOKING at food photography and I do enjoy snapping random pictures of what's on my plate at the moment to share on Instagram, but when it comes to actually styling a plate and taking and editing a pretty shot that fully captures the deliciousness (of the meal that I am anxious to eat myself!) I just don't have the patience.
Which is why I haven't posted any new recipes here in the last three months. Lame excuse, I know. So, last night when this experimental dish turned out just as good as I hoped it would, I stopped myself from gobbling it up and tossed some fresh herbs on the plate, pulled out my "good" camera and did my best to snap a few appealing shots.
What the heck is a lamb riblet?
And why did I have three packages of them in my freezer? Early this spring I was one of the fortunate few to get a "lamb larder" from Polyface, Joel Salatin's farm in Virginia, raised by Joel's grandson. I didn't grow up eating lamb and for a long time thought I didn't like it, but in the last few years it has become one of my favorite proteins – evidenced by this recipe I created for lamb shanks with ginger and figs, and this one for mint and lemon grilled lamb chops, and this one for an Italian stuffed leg of lamb roast. So, when I saw that the youngest generation of Salatins was raising lamb and making them available to us lucky buying club members, I jumped on the opportunity.
The "larder" included cuts I was familiar with and I have enjoyed many dishes featuring them over these last few months, but the riblets had me stumped. Finally, I had to tackle them. I did a little googling and discovered that they are taken from the area near the lamb shoulder and sawed off from the top of the bones that form a rack of lamb. I figured that they might respond well to a technique I had used for pork ribs, which included a two stage cooking process – first in a pressure cooker and then finished on the grill – and that the lamb flavor would go nicely with lemon, garlic, and some of the herbs currently flourishing in my little garden.
Indeed, I was correct! The resulting dish was incredibly flavorful and would be a great party appetizer with a dipping sauce if you wished to go that route. Plus, by using the Instant Pot and my other favorite electric cooking device – this outdoor grill, I was able to complete the entire dish and start eating it in less than an hour and without a lot of fuss.
Notes for healing diets
This dish is gluten free, dairy free, and fully compliant with the following diets commonly followed by people with Crohn's disease and other inflammatory bowel diseases, without any modifications necessary:
The Paleo autoimmune protocol (AIP)
The Specific Carbohydrate Diet (SCD)
If you are following a low-FODMAP diet, you can eliminate the shallot and garlic and instead use a garlic-infused olive oil from https://goldbee.com/ to get the garlic flavor without the troublesome compounds.
Garlic and Herb Lamb Riblets Recipe
Print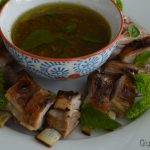 Garlic and Herb Lamb Riblets (AIP, Paleo, Instant Pot)
---
Author:

Total Time:

50 mins

Yield:

4

-

6

servings

1

x
Description
Use a combination of cooking techniques – a pressure cooker and a grill or broiler – to make these delicious lamb bites in less than an hour.
---
3

cloves garlic, minced or crushed in a garlic press

1 teaspoon

dried oregano

1/2 teaspoon

fine sea salt

4

slabs lamb riblets (about

2

pounds total)

1/2 cup

bone broth
juice from

3

lemons (divided)

4 tablespoons

extra virgin olive oil

2 teaspoons

capers

2 teaspoons

minced shallots

1 teaspoon

minced fresh parsley

1 teaspoon

minced fresh oregano

1 teaspoon

minced fresh mint
---
Instructions
Combine the garlic, dried oregano, and salt in a small bowl. Rub evenly onto both sides of the riblets.
Place riblets racks in the Instant Pot and pour in the bone broth and the juice from 2 of the lemons.
Seal lid and set to cook on high pressure for 20 minutes.
While the lamb is in the pressure cooker, begin preheating your grill or broiler.
Allow the Instant Pot to do a 10 minute natural pressure release, then release the remaining pressure and remove the lid.
Take the riblet racks out and leave the cooking liquid in the pot. Press the "saute" button and allow the liquid to boil and reduce while you are finishing the riblets.
Place the riblets on the preheated grill or under your broiler until they are browned and have an appealing crust on them, flipping at least once so that both sides are done. Time will depend on your particular equipment.
Allow the riblets to rest while you finish the sauce.
Add the olive oil, capers, shallots, and fresh herbs to the reduced cooking liquid to make a sauce.
Cut the riblets into desired serving sizes (I cut mine into single ribs, which would be perfect for a party appetizer) and then serve with the sauce drizzled over top or in a small bowl for dipping.
Garnish with additional fresh herbs, if desired.
Cook Time:

50 mins

Category:

Entree