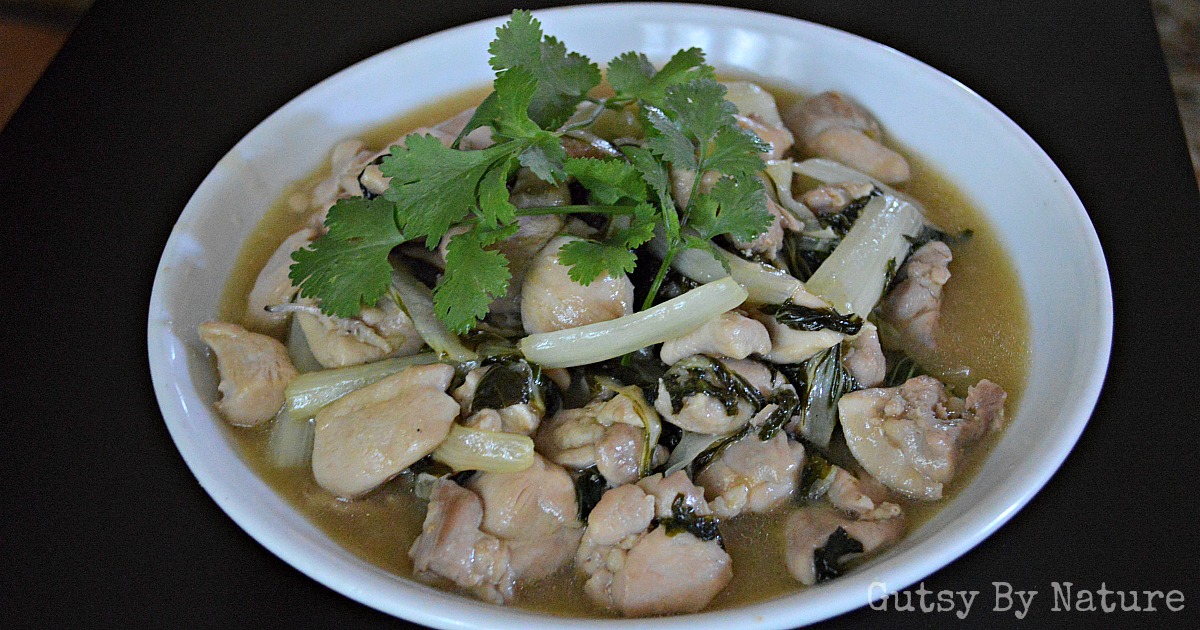 I'm so glad I decided to throw in a packet of bok choy seeds with my order this spring! They have sparked all kinds of creative dishes this spring, and this Asian-inspired sweet and sour chicken stir fry dish is just the latest… and one of the easiest. And I'm happy to report that even the vegetable-hating picky eater in my family (yes, that would be Mr. Gutsy) gave this dish a stamp of approval!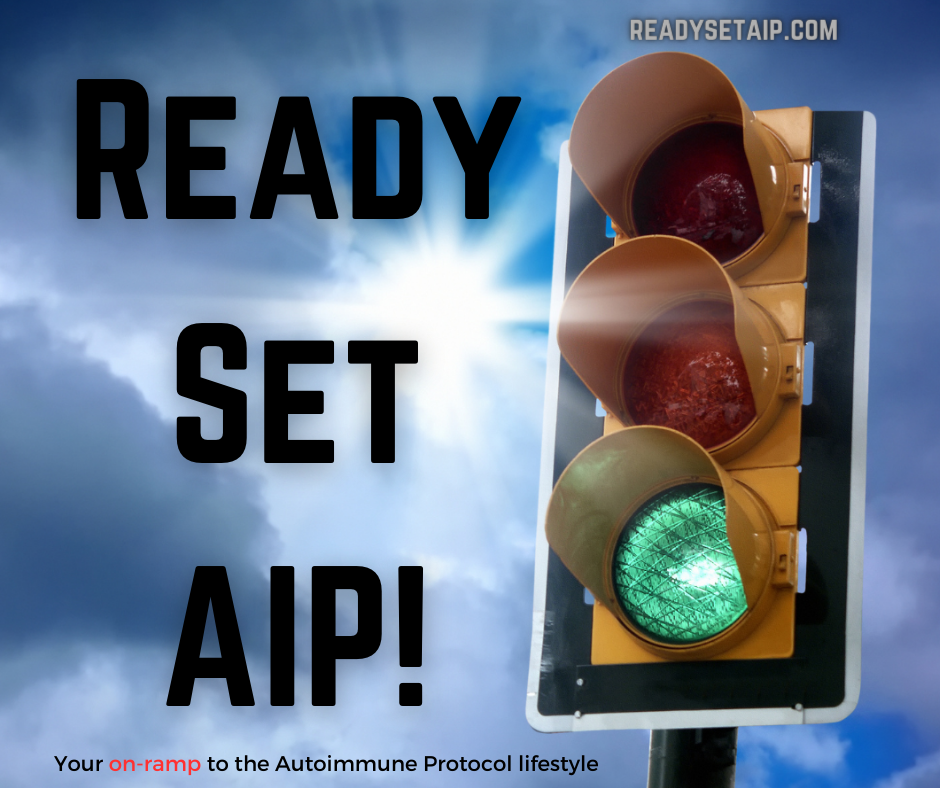 Garden update for June
Before I share the actual recipe, let me provide you with my June urban garden update (if you are interested in this stuff, be sure to check out my May update here, and the original post from April here)…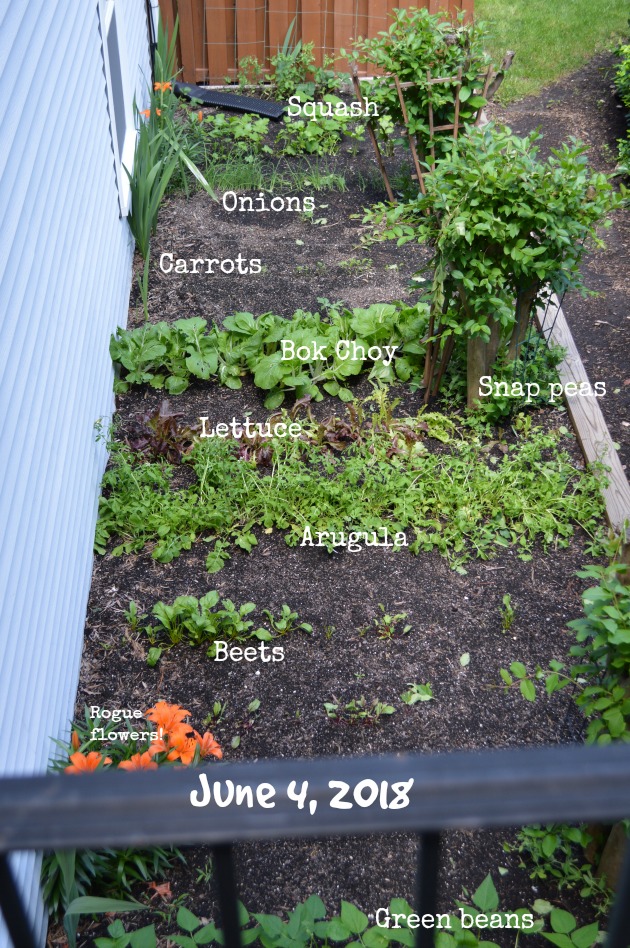 I've been enjoying keeping tabs on the vegetable garden from my home office, especially now that I've left my corporate "day job" and am a full-time Nutritional Therapy Practitioner and blogger. That's my office window in the picture above, and the picture below is taken from right outside the patio door that leads out from where I spend my days. In between client sessions or work on recipe development, I can just pop out and pick a couple strawberries… and yell like a crazy person at the rabbits and birds who feast on them!
Since last month's update, the radishes have been replaced by squash plants and we've been enjoying a harvest of snap peas and leafy greens on a daily basis. The arugula is beginning to go to seed and I have watermelon plants ready to take the place of all of those greens as the summer progresses. When you only have a tiny space to work with like we do, you have to make double duty of every inch!
The few beets that actually germinated are struggling to grow and the carrots are not doing much better – not sure what I did wrong, because last year they were extremely successful. Onions and parsnips are growing slow and steadily in the side yard, and in the back the garlic, sweet potatoes, and regular potatoes are all doing their magic thing under the ground!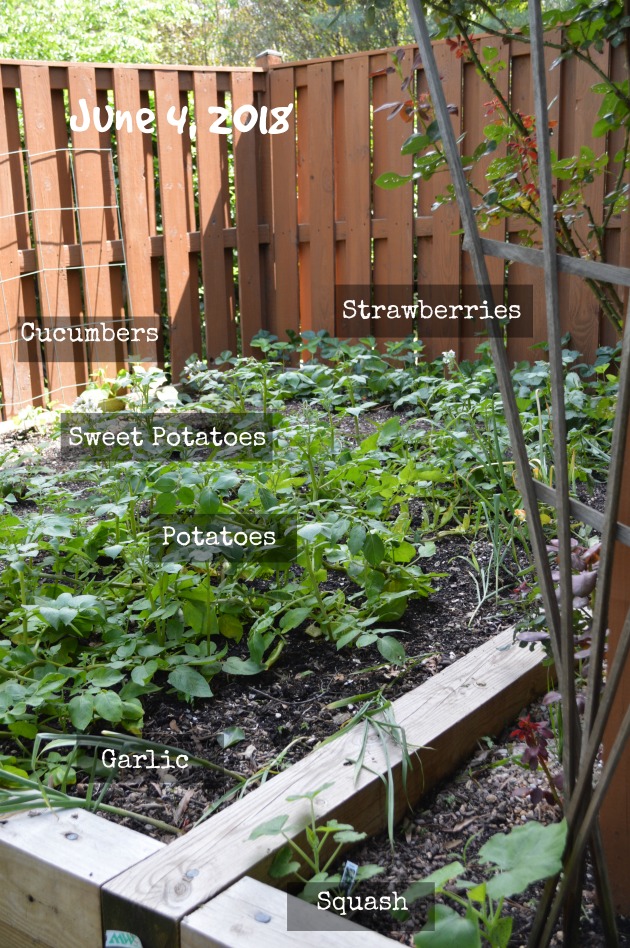 But the real star of the garden in May was absolutely the bok choy. I had never even tried to grow it before, so I had no idea what to expect and have been just thrilled with how wonderfully it is doing in my small space. I love how quickly it cooks and have been enjoying it as part of my breakfast skillet on many days, as a side dish like in this recipe from my archives, and in Asian-inspired dishes like the one below.
Notes for healing diets
Since AIP is the diet that most of the nutrition clients I work with these days are using, I've remained committed to developing new recipes that meet those needs without any modifications. But I'm also always mindful of the needs of people using other protocols for digestive health, including the Specific Carbohydrate Diet and the Low-FODMAP approach, so that only one or two ingredients needs to be modified to be compliant.
To make this dish SCD legal, simply skip the optional arrowroot slurry at the end and leave out the coconut aminos. Your sauce will not have a thickness, but the flavor will still be fantastic.
To make this dish low-FODMAP, omit the honey and the garlic cloves.
Notes on ingredients
The only brand of fish sauce that I have found without any added sugar or weird preservatives is this one. You may be able to find it at your grocery store and if not, you can always order from ShopAIP (have you heard that they now ship to Canada as well as anywhere in the United States?).
Now on to the recipe…
AIP Chicken & Bok Choy Stir Fry
Print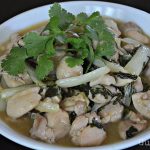 Chicken and Bok Choy Stir Fry (Paleo, AIP)
---
Author:

Total Time:

25 mins

Yield:

4

servings

1

x
Description
Bok choy is a great stir fry vegetable because it holds its texture so well and marries nicely with the sweet and sour of the sauce in this dish.
---
1/4 cup

lemon juice

3 tablespoons

honey

2 teaspoons

fish sauce

2 tablespoons

coconut aminos

2 tablespoons

grated fresh ginger

3

–

4

garlic cloves, crushed

1/2 teaspoon

salt

2 tablespoons

coconut oil

1 1/2

pounds boneless, skinless chicken thighs, cut into bite-sized chunks

1

pound baby bok choy, cut into pieces about

1

–

2

inches

1 tablespoon

arrowroot powder (optional)
Fresh cilantro
---
Instructions
Whisk together lemon juice, honey, fish sauce, coconut aminos, ginger, garlic, and salt. Set aside.
In a large skillet, heat coconut oil over medium-high heat. When hot, add the chicken pieces and spread in a single layer. Let cook, undisturbed for 3 minutes.
Stir chicken pieces and continue to cook for 4 more minutes, stirring occasionally.
Add bok choy and stir carefully to distribute. It will reduce in size quickly, but it may be a little difficult to stir and keep it in the skillet at first. Once the bok choy is mostly wilted, cook for another 2 minutes, stirring the entire time.
Add the sauce from step 1 and allow to cook for 2-3 more minutes. Meanwhile, whisk the arrowroot powder with 3 tablespoons water to prepare a slurry. Then slowly add it to the pan, stirring to distribute.
Garnish with chopped fresh cilantro and serve.
Prep Time:

10 mins

Cook Time:

15 mins

Category:

Entree

Cuisine:

Asian
Did you enjoy this recipe? Want to be the first to hear about new AIP-friendly, gluten-free, Paleo recipes? Please sign up for my weekly email newsletter to stay in the loop!