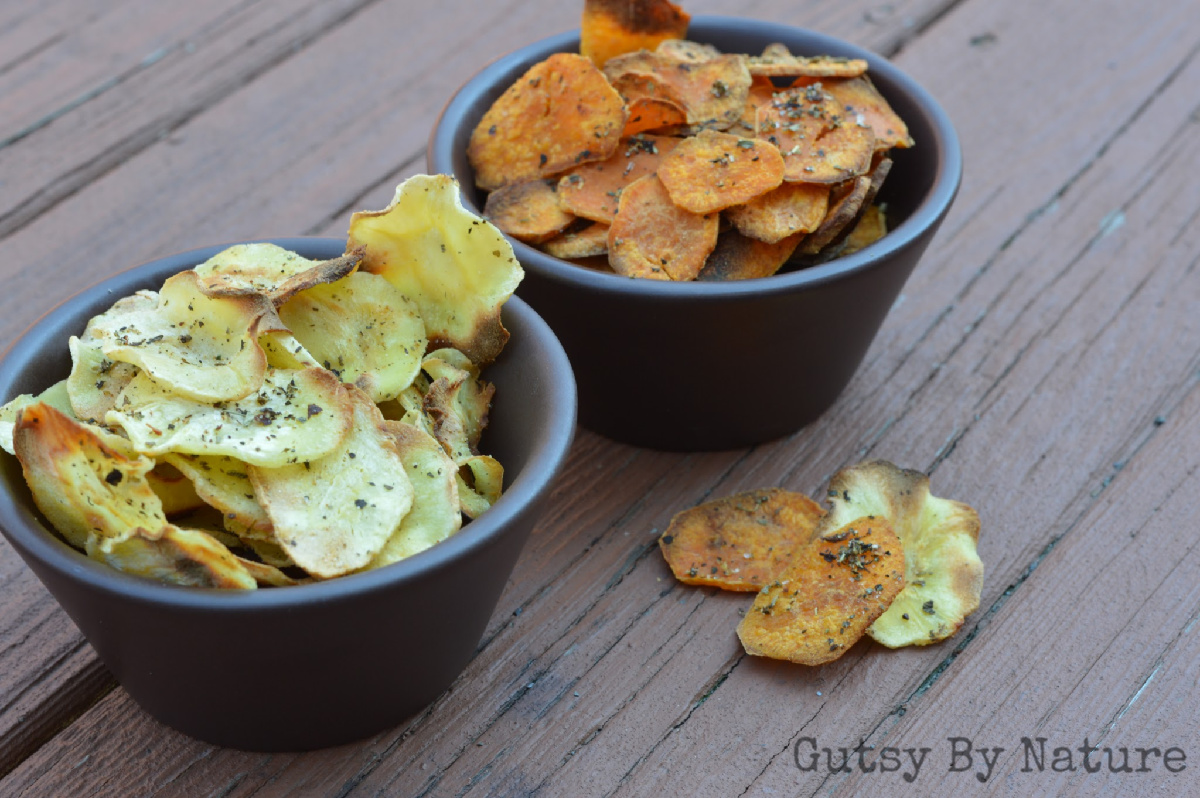 Any root vegetable can be made into an addictive snack with this simple recipe template. Here you see both orange sweet potato chips and parsnip chips, but feel free to mix it up by using beets, turnips, or even carrots. Of course, making your own snack chips is a project that takes more time and effort than ripping open a bag, but making the commitment to only eat what you make yourself at home will naturally reign in the amount of "junk" food that ends up in your body.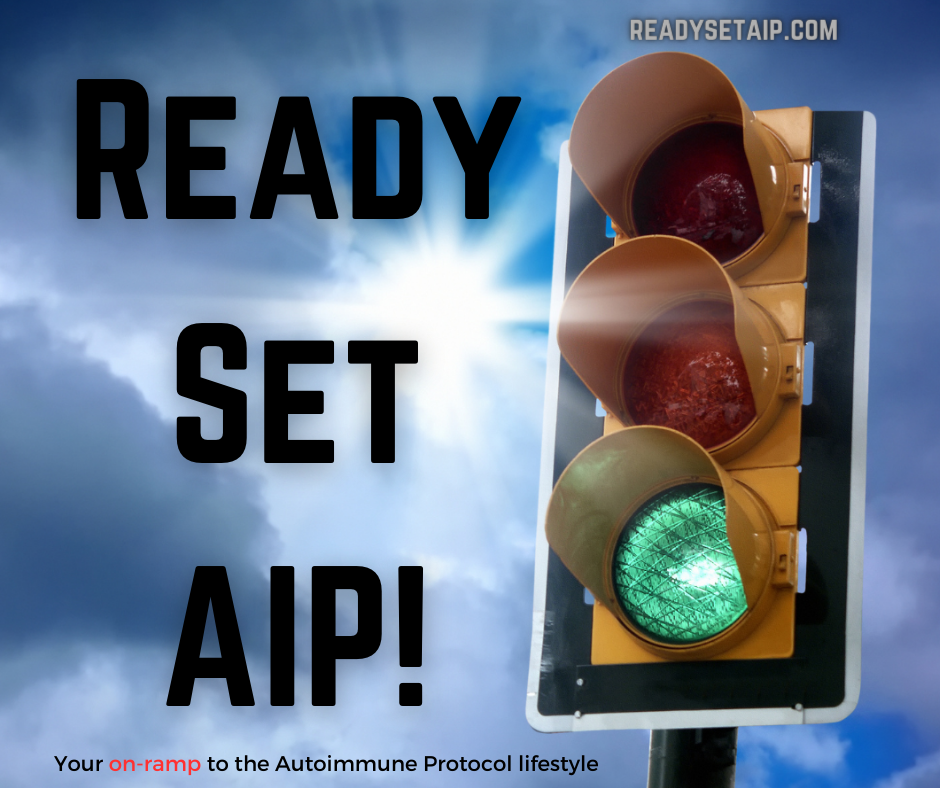 And this can hardly be called "junk," since the ingredients are only whole real food!
Notes for healing diets
Paleo Autoimmune Protocol (AIP) – You can use almost any root vegetable, except for regular potatoes, which are nightshades. Seasoning with the AIP variety of Paleo Powder is an easy way to make it delicious and compliant!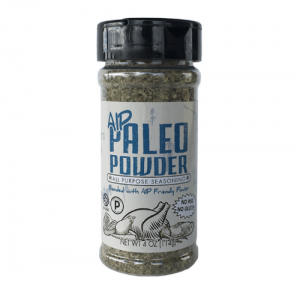 Low-FODMAP – Use parsnips, carrots, radishes, jicama, or sweet potatoes.
Specific Carbohydrate Diet (SCD) – Use carrots, radishes, or beets. For a full list of SCD legal/illegal foods, visit the Breaking the Vicious Cycle website.
Notes on equipment
The key to making chips at home is to slice them as thin as possible; much thinner than you could accomplish with a knife or even a food processor. That's why I recommend anyone who is embarking on a dietary protocol that will necessitate them making their own snack foods from scratch invest in a mandoline. You don't need to spend a lot, though I have learned from experience that a greater investment will yield better results.
At the low end of the scale, there is this handheld slicer, which I have used for years. It gets the job done, but I have to be honest and tell you that I wish I had a better one.

Recently I had the chance to try one that has feet and feels much more secure. It has convinced me that I need to upgrade and have my eye on this one.

How to do it
Print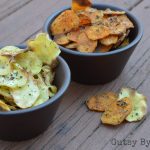 Oven-Roasted Root Vegetable Chips (AIP)
---
Author:

Total Time:

35 mins

Yield:

varies
Description
Follow this template for making your own delicious snack chips from whatever root vegetables you like! Consider using parsnips, sweet potatoes, or get creative and try beets and carrots.
---
Root vegetables (such as parsnips, sweet potatoes)
Oil (coconut oil recommended)
Seasoning (AIP Paleo Powder is a good choice)
---
Instructions
Preheat oven to 425
Select the root vegetables you want to use, then peel and and slice them as thinly as you can.
Calculate how much oil you need based on the total weight of the roots you have sliced. For each pound of vegetables, you will need about 1 tablespoon oil. If you are using coconut oil, you might need to melt it first.
Toss sliced vegetables in the oil, then spread evenly on sheet pans. You can estimate that you will need 1 sheet pan per 1 pound.
Sprinkle lightly with seasoning.
Place in oven and set a timer for 10 minutes. At this point you will likely notice that some of the chips have started turning brown. Use tongs to flip and rotate as much as you can, removing any that are already at the desired crispiness.
Return pan to oven and continue baking. Check every 2 minutes, removing the chips that have reached your desired crispiness and returning the rest to oven. After about 15-18 minutes, all should be done.
Toss with a bit more seasoning, as desired.
Serve the same day you make them.
Prep Time:

15 mins

Cook Time:

20 mins

Category:

Snacks
Did you enjoy this recipe? Want to be the first to hear about new AIP-friendly, gluten-free, Paleo recipes? Please sign up for my weekly email newsletter to stay in the loop!