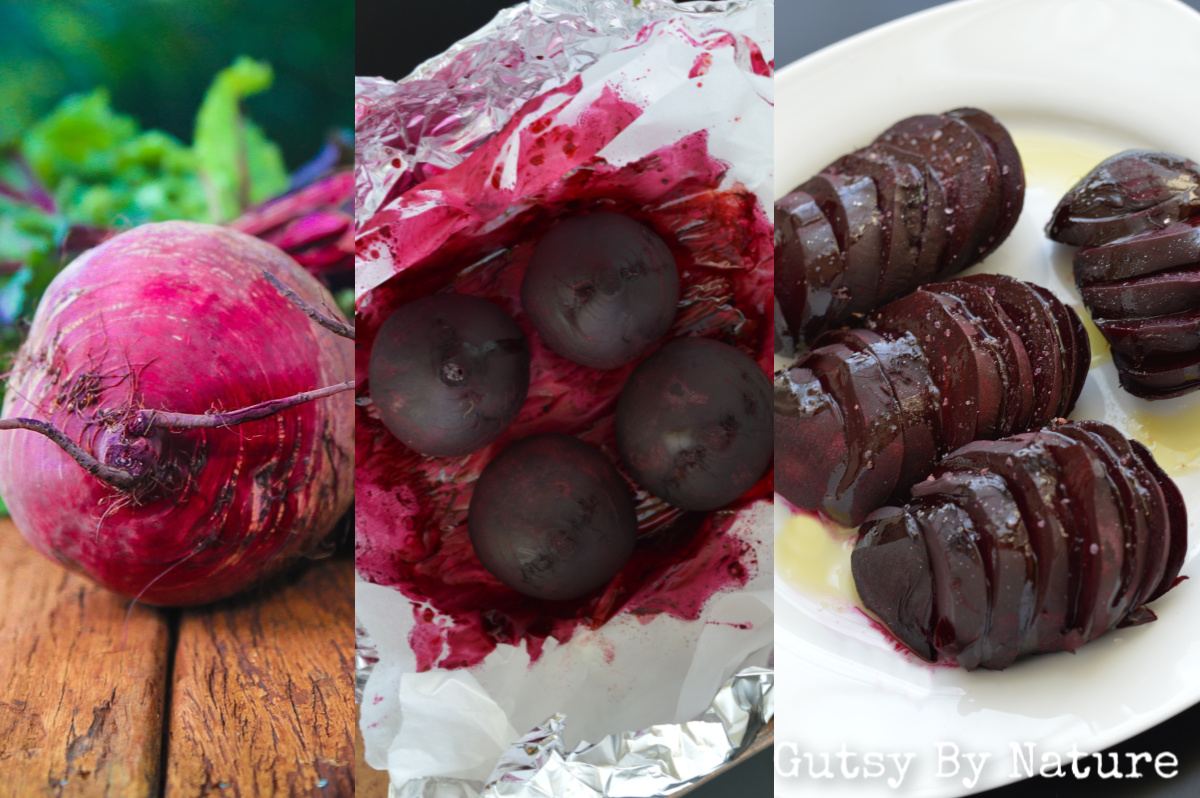 Love em' or hate em', you can't argue with the nutrient density of a beet! Use this no-mess and extra easy roasted beet method to prepare them ahead of time to eat cold in a salad or warm to add color to any meal or as an add-in to a breakfast hash or any other meal.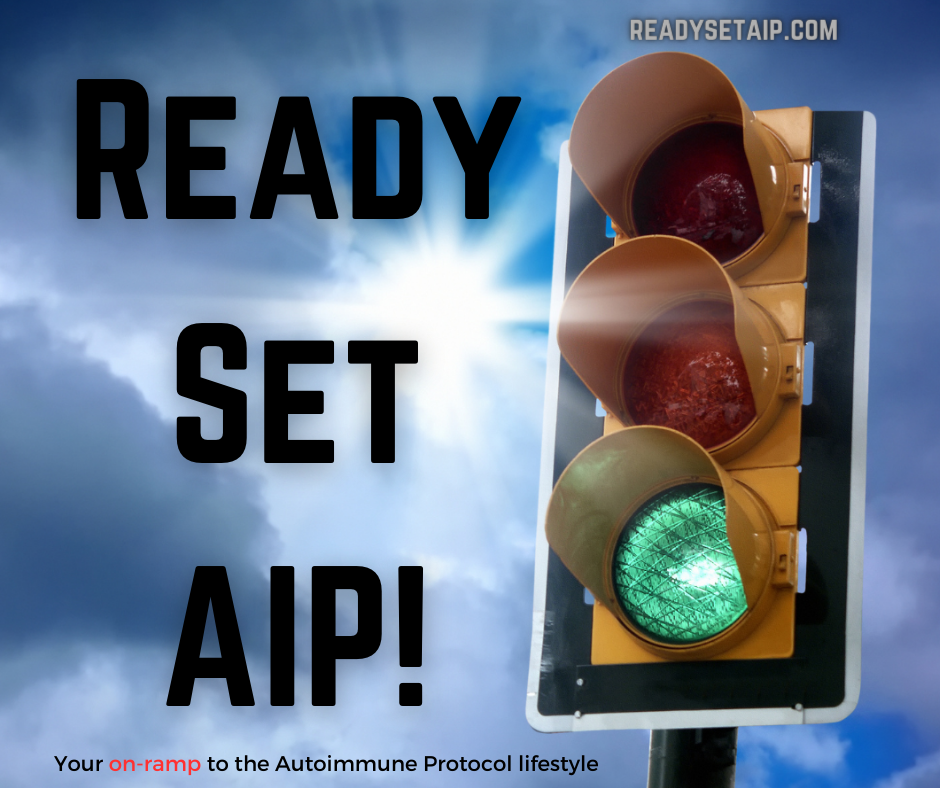 This is the second entry in my year-long series highlighting the easiest way I know to prepare some of the most nutrient dense powerhouse ingredients that we know we SHOULD be eating all the time, but especially when we are in a healing phase and following an elimination diet like the Autoimmune Protocol (AIP). To view the rest of the easy recipes in the series, click here.
Be sure you come back next week when I share 10 of the best and easiest beet recipes from my favorite AIP bloggers!
The nutritional value of beets
Beets are root vegetable  that come in a variety of colors, but the most familiar is the bright red variety, which often gives people a scare when after eating them they see what looks like blood in the toilet bowl after elimination. In fact, this is nothing to be concerned about at all, and can even be useful if you pay attention because it will give you an indication of the transit time food through your digestive system.
In North America, the word "beet" refers both to the entire plant and to the actual root part that is commonly consumed. In other English speaking countries, the root is often called "beetroot."
That red color comes from a pigment called betalain, which appears to have anti-inflammatory effects. (Source)
Beets are a fantastic source of folate, with a serving providing over 30% of your daily need for that critical nutrient. They also provide a significant amount of manganese, copper, potassium, phosphorous, magnesium, vitamin C, iron, and vitamin B and a very good source of dietary fiber, which helps keep your digestion functioning well. (Source)
Who should be cautious with beets?
Despite their nutritional content, people who are prone to developing calcium oxalate kidney stones should moderate their intake of beets or completely avoid them, depending upon guidance from their doctor.
Purchasing and preparing beets
As mentioned above, the bright red beets are what most people think of when you say the word, but there are other varieties as well and any can be used in this preparation method. If you see some golden beets in your market, or get a chance to try the red and white candy striped variety called chioggia, give them a try!
Look for beets that are smaller in size because these will cook more evenly and don't need to be peeled. I also think the smaller younger ones have a more pleasing taste.
You may see beets for sale with the greens still attached… if so, consider it an extra bonus! The beet greens are edible, delicious, and packed with nutrients too (vitamin A, iron, and calcium… just to name a few!). You can store unwashed beets in the refrigerator crisper drawer for several weeks, but you'll want to remove the greens first so they do not draw away moisture from the root, so plan to consume the greens first, leaving just a couple inches of the stem attached to the root to prevent "bleeding."
Easy Roasted Beets Recipe
Print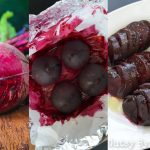 Easy Roasted Beets (AIP, SCD)
---
Author:

Total Time:

1 hour 10 mins

Yield:

4

servings

1

x
Description
It doesn't get any easier than this mess-free recipe for roasted beets! Make them during your next batch cooking session and plan to eat them cold or re-warmed.
---
4

small or medium beets
sea salt
---
Instructions
Preheat oven to 350° F.
Clean beets thoroughly under running water, scrubbing gently to remove any grit.
If necessary, cut off the stems and the protruding root, so that the beet is still essentially round but could sit flat/upright on either the top or the bottom.
Layer a piece of parchment paper on top of a piece of aluminum foil that will be big enough to wrap around all four of the beets.
Place the four beets in the center of the parchment paper and fold the paper and aluminum foil around the beets tightly to form a package. Place package on a baking sheet or in a baking dish.
Bake for 1 hour.
When done, remove from oven and let cool slightly before unwrapping carefully.
To serve, slice or cut as desired, drizzle with olive oil or other flavorful fat, and sprinkle with coarse sea salt to taste.
Notes
Any size beet will work, but beets that are between the size of a golf ball and a tennis ball are most likely to be fully cooked in one hour and won't need peeling.
Prep Time:

10 mins

Cook Time:

1 hour

Category:

Side
Did you enjoy this recipe? Want to be the first to hear about new AIP-friendly, gluten-free, Paleo recipes? Please sign up for my weekly email newsletter to stay in the loop!

Wondering where to buy AIP compliant cooking oils and other shelf-stable ingredients? I suggest ShopAIP!

Other easy beet recipes from my blog archives
Roasted Beets, Brussels Sprouts, and Carrots
Roasted Beet with Beet Greens and Grapefruit Salad
Stuffed Flounder with Root Vegetables and Greens (AIP, SCD)
Roast Leg of Lamb with Rosemary Root Vegetables (AIP, SCD, Paleo)