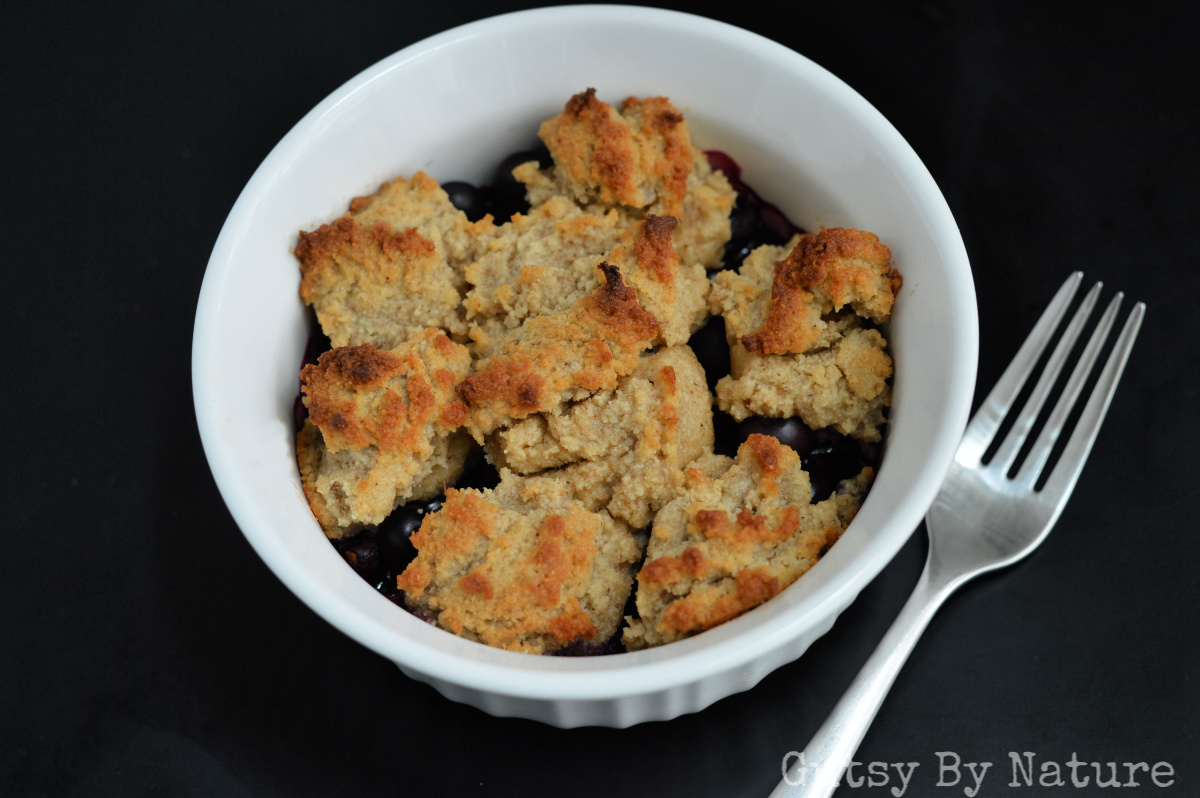 This easy blueberry cobbler recipe, scaled for 2 people, proves that naturally-sweetened treats can be deliciously satisfying and don't have to be difficult to make. You could actually make this with any soft fruit or berry, but blueberries pack a nutrient dense punch and tend to please all palates, so they are a win in all ways! The nut-free cobbler topping is made primarily from tigernut flour, which is made from tubers that also provide resistant starch. Add in some healthy fats and a small amount of applesauce to bind it together and get a bit of sweetness, and you have the perfect AIP-friendly treat for any time of year.
NOTE: This is the tenth entry in my year-long series highlighting the easiest way I know to prepare some of the most nutrient dense powerhouse ingredients that we know we SHOULD be eating all the time, but especially when we are in a healing phase and following an elimination diet like the Autoimmune Protocol (AIP).To view the rest of the easy recipes in the series, click here.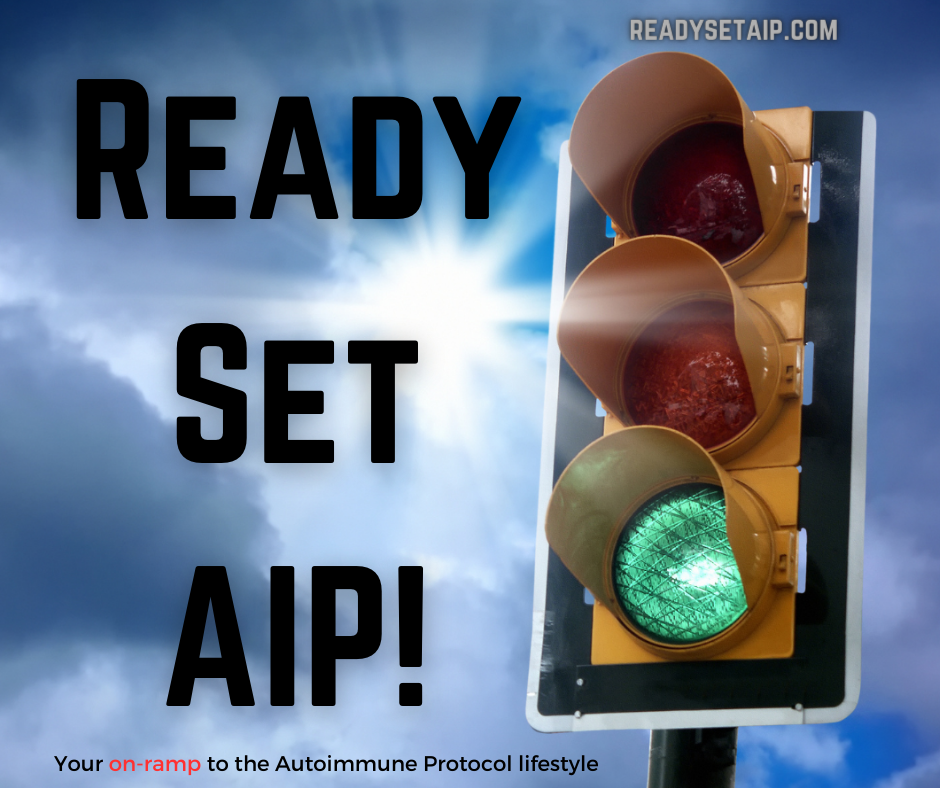 Be sure you come back next week when I share 10 more of the best and easiest recipes featuring blueberries from my favorite AIP bloggers!
The nutritional value of blueberries
Blueberries are touted as an ideal snack in part because they have a low glycemic load (source) and some studies have even suggested that their consumption may help improve insulin sensitivity overall (source). They provide essential nutrients, including vitamin K, manganese, vitamin C, fiber, and copper… but the real power behind what gives them "superfood" status and may explain their positive impact on health is in their phytonutrient content, which may protect against cancer, lower blood pressure, prevent heart disease, improve memory and brain function, and even help fight urinary tract infections (source).
Who should be cautious with blueberries?
People who experience digestive issues when they consume high FODMAP foods should be cautious. Testing conducted by Monash University indicates that blueberries are high enough in one of the FODMAP categories that a full 1 cup serving of them gets a "red" rating in their stoplight style rating system. A smaller serving, 1/4 cup or less, is low enough in all of the categories that most individuals will tolerate them (source).
Tips for purchasing and preparing
Is it OK to buy "conventional" blueberries?
Blueberries are not currently listed in the Dirty Dozen list of produce with the highest amounts of pesticide residue, but they aren't on the list of produce with the lowest levels either. Your best option is to buy locally from a grower you trust, but if that isn't possible I recommend purchasing organic if it is in your budget or look in the freezer section for a cheaper option if it is not.
Is it OK to cook blueberries?
There is some evidence that the phytonutrients mentioned above are damaged by heat but preserved by freezing, so to get the most benefit you probably want to enjoy blueberries straight out of the refrigerator or freezer (frozen blueberries make a deliciously refreshing summertime snack!). But blueberries in baked goods, such as this cobbler recipe are a delicious treat, and still provide the same vitamins and minerals as fresh, so why not make room for them in your diet too?
Easy AIP Blueberry Cobbler Recipe
Print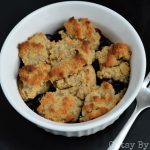 Easy Blueberry Cobbler (AIP)
---
Author:

Total Time:

45 mins

Yield:

2

1

x
Description
This naturally sweetened, allergy-friendly, gluten-free blueberry cobbler comes together with minimal preparation time. Scaled to serve two as written, can easily be doubled to serve more!
---
---
Instructions
Preheat oven to 350°F.
Toss blueberries with 1 teaspoon tapioca flour and place in a single large ramekin (16 ounces) or divide between two smaller ramekins (7-8 ounces).
Combine 1/4 cup tapioca flour, tigernut flour, cooking fat, and apple sauce. A sticky batter will form.
Use a tablespoon to drop the batter on top of the blueberries in free-form, rustic dumpling-like shapes.
Bake for 40-45 minutes, or until the blueberries are bubbling and the topping has become firm and started to turn golden brown.
Allow to cool briefly and serve warm.
Prep Time:

5 mins

Cook Time:

40 mins

Category:

Dessert
---
Please sign up for my weekly email newsletter to be the first to know about all my latest offerings and news!
Processing…
Success! You're on the list.
Whoops! There was an error and we couldn't process your subscription. Please reload the page and try again.
---
Wondering where to buy AIP compliant flours, cooking oils, and other shelf-stable ingredients? I suggest ShopAIP!

Like this recipe? You might also enjoy these…
Click to Pin It!