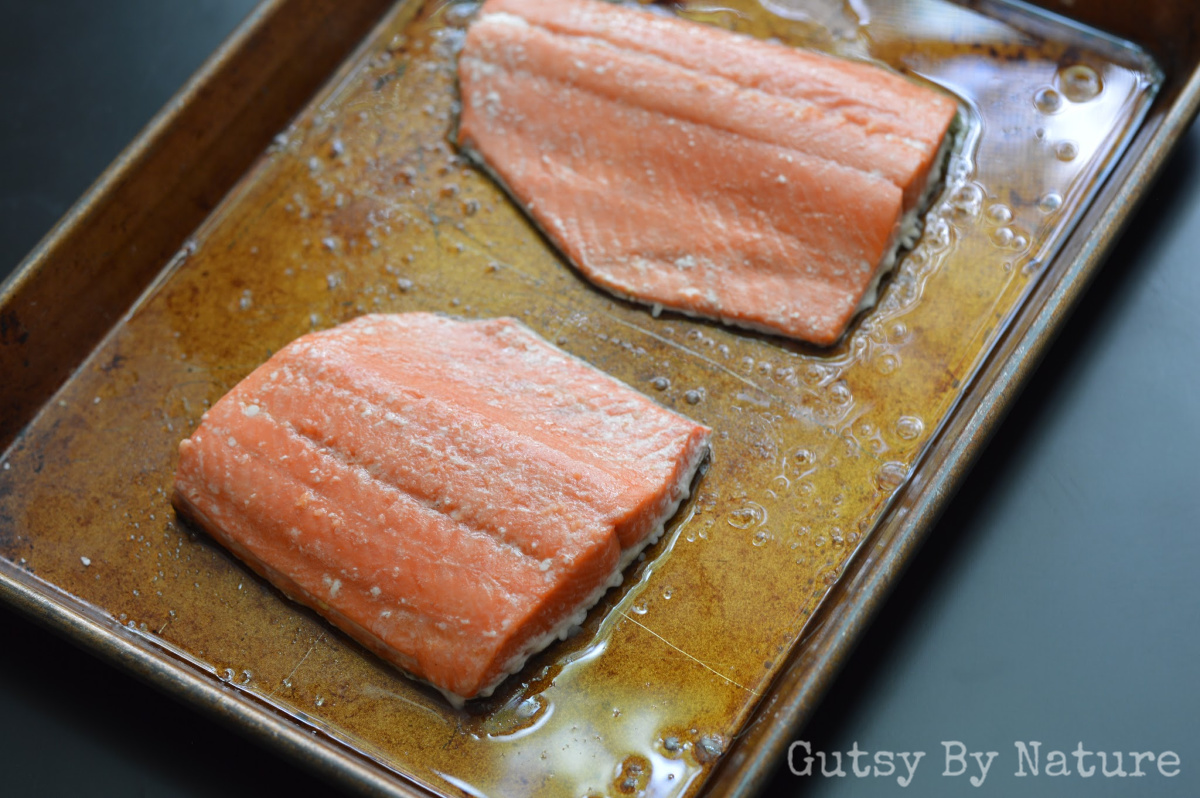 Many of the clients I work with have to be coaxed into eating more salmon and other fish, not because they don't enjoy eating it but because they are intimidated at the thought of preparing it at home. I understand; because I was too! I'm not sure where we get that idea because the reality is that fish is easier than a lot of other protein sources to prepare. And generally speaking, the less you try to do to it, the better the results! This recipe for oven roasted wild salmon is as easy as it gets. You merely need to place defrosted fillets in a shallow roasting pan with a drizzle of oil and a light sprinkle of sea salt and place in oven and leave undisturbed. No flipping needed!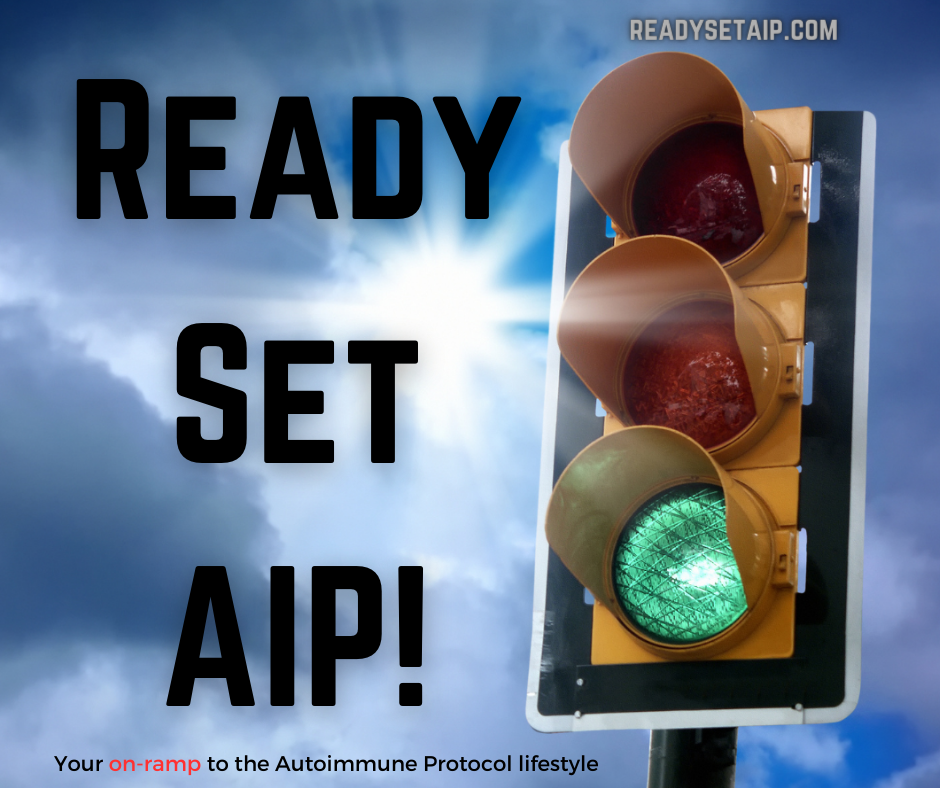 NOTE: This is the 11th entry in my year-long series highlighting the easiest way I know to prepare some of the most nutrient dense powerhouse ingredients that we know we SHOULD be eating all the time, but especially when we are in a healing phase and following an elimination diet like the Autoimmune Protocol (AIP).To view the rest of the easy recipes in the series, click here.
Be sure you come back next week when I share 10 more of the best and easiest salmon recipes, gathered from my favorite AIP bloggers!
The nutritional value of wild salmon
Salmon is truly a nutritional powerhouse with the potential to support heart health due to its omega-3 fatty acid content, reduce the risk of osteoporosis due to the calcium and vitamin D it provides, and may even help protect you against Alzheimer's disease in the long run while boosting your mood in the short term (source). Depending on the species of the salmon, you can get anywhere from 800 to 1700 mg of omega-3 fatty acids in a single 3.5 ounce serving and enough vitamin B12 to cover your needs for two days (source). It also provides selenium, iodine, and other B vitamins as well as high quality protein, which includes bioactive peptides that some studies indicate may even control inflammation of the digestive tract (source).
Should I be worried about mercury in salmon?
Ocean pollution is a significant concern, both for our health and for the health of the planet in general, and experts encourage us to be mindful about fish consumption due to the levels of mercury, as well as other pollutants, it can contain. But fortunately, salmon does not appear to be significantly affected by this and is considered a "smart seafood choice" by most health experts (source).
Tips for purchasing and preparing
What if I can't get wild salmon? Is farm raised salmon OK?
Wild salmon has fewer calories and less saturated fat than farm raised salmon and lower levels of contaminants (source). If you have a choice, your best bet is always going to be wild salmon. However, if only farm raised salmon is available to you, it is still a good source of omega 3 fatty acids and other essential nutrients, so don't refuse to eat it. ANY salmon is better than NO salmon!
Is it OK to buy salmon frozen? Or is fresh better?
Unless you are catching your own or buying directly from the fisherman, frozen salmon is a very good choice. In fact, the "fresh" salmon fillets you are eyeing at your US grocery store may actually have been frozen at some point and then thawed since 70% of more of all fish sold in this country is imported (source).
The easiest thing to do, and probably what will results in the best flavor and texture, is to look in the freezer section for boneless fillets that have been flash frozen on the boat or immediately upon landing on shore and individually wrapped in plastic. That way you can keep them in your freezer and just pull out the number you need for a single meal.
Easy AIP Oven Roasted Wild Salmon Recipe
Print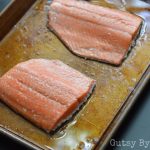 Easy Oven Roasted Wild Salmon (AIP, SCD)
---
Author:

Total Time:

11 mins

Yield:

1

1

x
Description
Hands down, this is the easiest way to prepare wild salmon… in part because it is mostly hands free! Just arrange on a baking sheet and let the oven do the rest.
---
1

6 ounce salmon fillet per person
olive oil
sea salt
---
Instructions
If salmon fillets are frozen, remove from packaging and allow to thaw in refrigerator overnight.
Preheat oven to 425° F.
Use a shallow roasting pan, big enough to hold the salmon fillet(s). Drizzle just enough olive oil to coat it.
Sprinkle fillet(s) lightly with salt. Arrange on pan, skin side down.
Place in oven for 9 minutes, until fish is slightly golden and flesh is opaque but not dry.
Serve hot, or allow to cool and serve cold.
Prep Time:

2 mins

Cook Time:

9 mins

Category:

Entree
Did you enjoy this recipe? Want to be the first to hear about new AIP-friendly, gluten-free, Paleo recipes? Please sign up for my weekly email newsletter to stay in the loop!
Wondering where to buy AIP compliant flours, cooking oils, and other shelf-stable ingredients? I suggest ShopAIP!

Like this recipe? You might also enjoy these…
Click to Pin It!