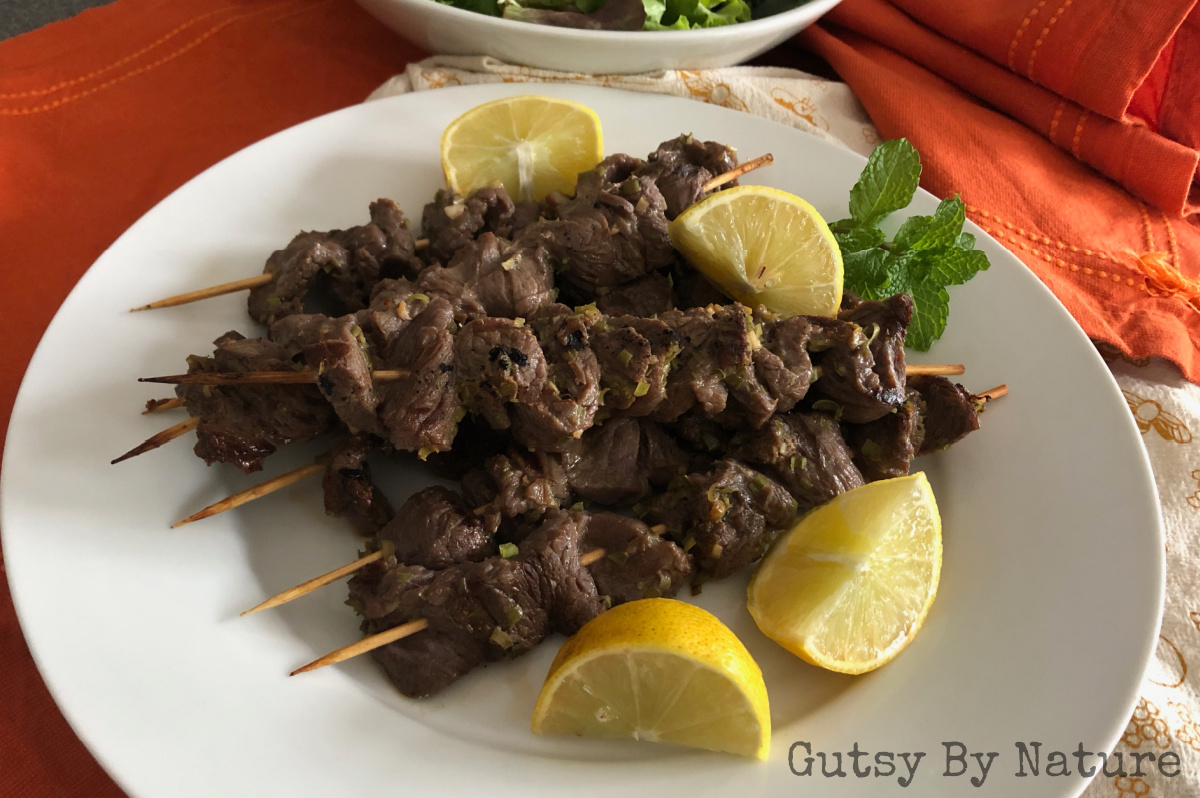 These fragrant lemongrass beef skewers make a delicious dinner main course, cooked either on your outdoor grill on these waning warm days… or indoors in a grill pan any time. And once social gatherings are again safe to resume, they would also make a crowd-pleasing "eat-with-your-hands" appetizer.
A note about life in 2020 and fighting for the things I care about
I'm mindful of the fact that this is not a current events oriented blog and hope that the recipes I share each week will become what is known in the blogging business as "evergreen," nor do I have enough of a sense of self-importance to foolishly believe those of you reading these posts have any interest in what I think about anything beyond how to prepare tasty food that complies with your dietary needs. And that's perfectly OK.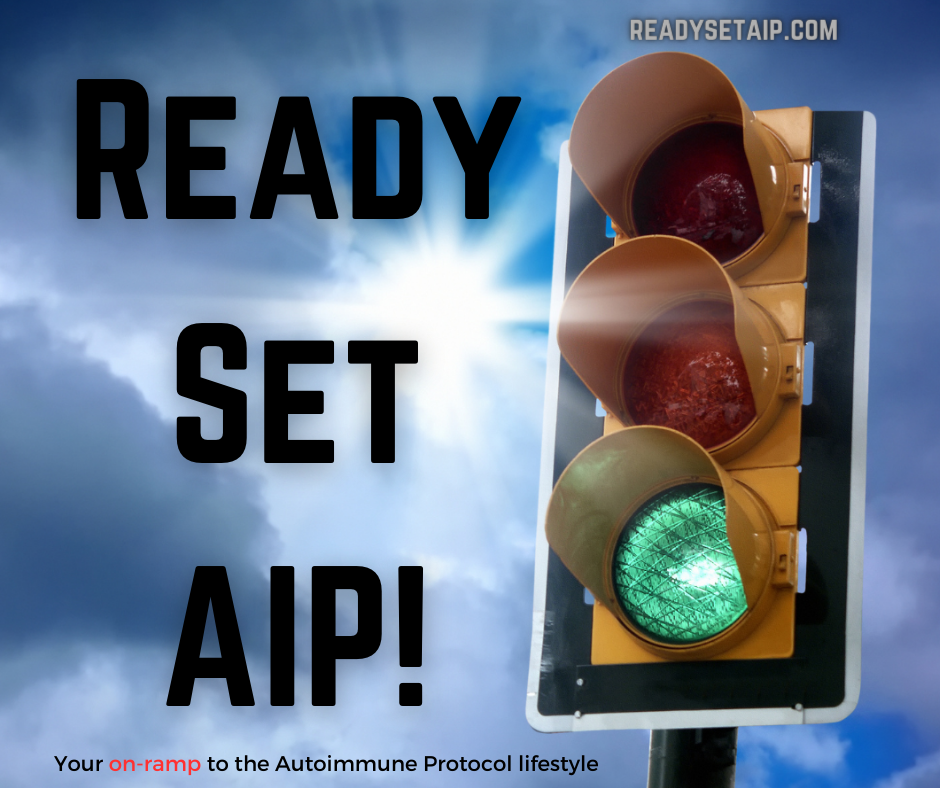 If you are "just here for the recipes" go ahead and click here to jump to it.
---
"Fight for the things that you care about, but do it in a way that will lead others to join you." – Ruth Bader Ginsburg
Today is Tuesday, September 22, 2020.
On Friday night, September 18, we learned that Ruth Bader Ginsburg, US Supreme Court Justice, had died. I didn't personally know her of course, but yet I still felt crushing sorrow in that moment and have been in a melancholy state ever since.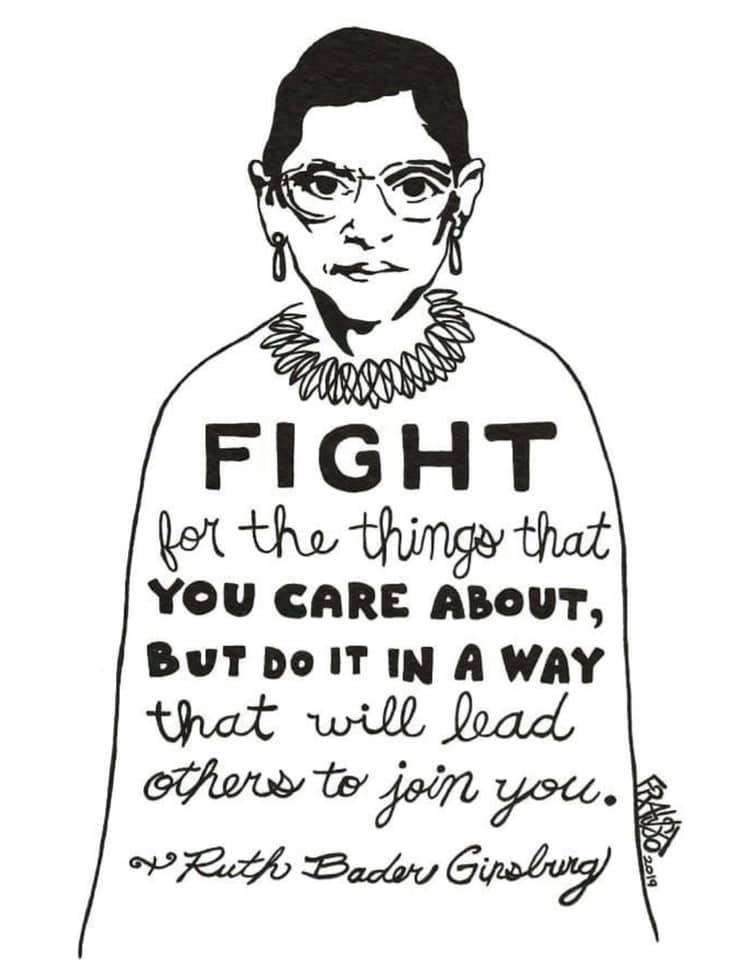 2020 has been a trying year and the trials are far from over, though I confess that for me most of that has been emotional and not "real" in any practical sense. My husband and I are both in good health and our parents who are old enough to be at high risk have all managed to avoid contracting the coronavirus. And really… that is all that matters, so I could stop right there and count myself blessed.
But there is more. In addition to our good health…
I have a roof over my head, food to eat, and have a much more stable economic situation than most of my countrymen. Some of that is due to hard work and smart decisions I made earlier in life; but most of my comfortable life is really just the result of unearned good fortune.
I was born into a stable family, was kept safe and well cared for through childhood, enrolled in well maintained schools with good teachers and extracurricular activities that kept me engaged and had a home life conducive to study. A college education was easily within my family's economic grasp, and even more importantly, was within my family's lived experience and expectation as both of my parents were college graduates. Upon graduation, I was able to find work in the field I had studied with a modest but fair salary, health care, and the flexibility to earn a graduate degree while continuing to work full time. My parents had the financial means to help me purchase a home and then later had the luck to fall in love with someone who came from a similar background and station in life and who wanted to be an equal partner with me and supported me in all of my goals and aspirations.
And of course, I was born in the United States of America with white skin, so even before I took my first breath I had a head start in the race of life.
My life hasn't been without difficulty. Regular readers of this blog know that I have lived with Crohn's disease all of my adult life and may also know that my only sibling died of cystic fibrosis when I was just 30 years old and that I have experienced other significant losses and challenges that I don't talk about publicly.
But on the balance sheet of life, at age 45 I've had a lot more go right than go wrong. And as I look ahead to the rest of my 40s and the decades that will follow, I am situated to have even more advantages.
So, why does the current political situation in the United States terrify me so much, even as I fully recognize I have little to fear? I guess because until recently, I took all of this I have just described for granted. I naively believed that most of the battles for freedom and rights had already been won. Institutional racism was a thing of the past, police only used force against bad people, women had equal rights, science and advanced technology would keep us safe and fix our problems, and democracy and capitalism combined to make my country the greatest on earth.
I still have a lot to learn, but it is at least clear to me now that all of that was a mirage.
Systemic and structural racism is still with us, police often use deadly force when it isn't warranted, women have rights on paper but society still gives men more privileges, science and technology doesn't keep us safe without leadership that embraces it, and democracy is fragile and capitalism might just be the cudgel that breaks it.
I am grieving. I am grieving the death of that tiny giant, Ruth Bader Ginsburg. I am crushed by the knowledge that she desperately did not want to die yet, that her most fervent wish was that she not be replaced on the Supreme Court until after the presidential election and inauguration. I hope she didn't die believing that she had failed us.
I am angry. I am angry that a president who did not receive a majority of the popular vote and a hypocritical political party in the senate that represents a minority of our country's total population are in the position to make her worst fear come true.
I am mourning. I am ready to fight.
If you are ready to fight too, make sure you've taken the first most critical step of making a plan to VOTE in the federal election on November 3 (remember, it's not just president on the ballot – the entire House of Representatives gets elected/re-elected every 2 years and a 1/3 of the Senate, plus you might have state and local races on your ballot that are also critically important). Need help learning about your options for voting this year? This website will give you answers!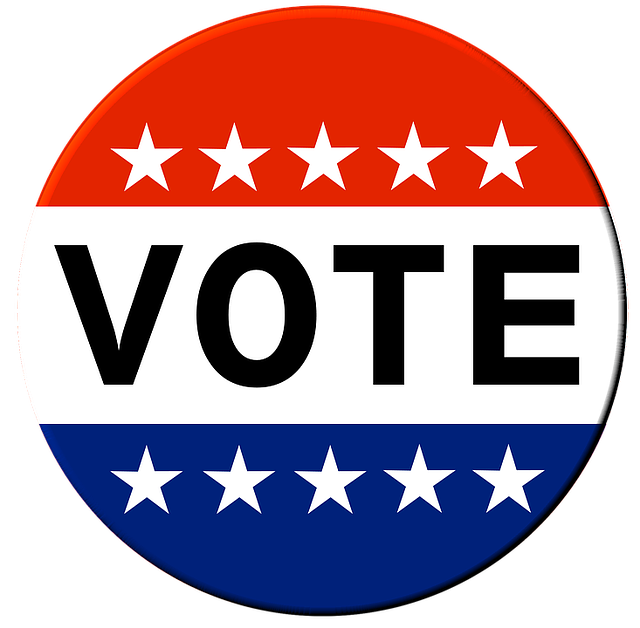 If you've read this far and want to share with me your thoughts and/or your plan for voting in the comments below, I'd love to hear them.
And finally, here is that recipe I promised you…
Lemongrass Beef Skewers (AIP)
Print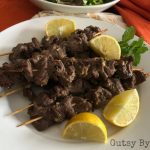 Lemongrass Beef Skewers (AIP)
---
Author:

Total Time:

1 hour 40 mins

Yield:

8

skewers

1

x
Description
These fragrant lemongrass beef skewers can be an entree or an appetizer.
---
3

lemongrass stalks, bottom 4 inches, minced finely

3 tablespoons

fish sauce

1 tablespoon

honey

1

garlic clove, minced

1 tablespoon

olive oil

1

pound boneless sirloin
lemon or lime wedges for serving
---
Instructions
Whisk together lemongrass, fish sauce, honey, garlic, and oil to make a marinade.
Slice beef very thinly against the grain and add to marinade, tossing to coat. Let marinate in refrigerator for at least 1 hour or as long as overnight
Preheat an outdoor grill or grill pan on stovetop over medium-high heat.
Remove beef from marinade and thread pieces onto a total of 8 beef skewers.
Grill until browned on all sides, for about 4-5 minutes total, turning every minute or so.
Transfer to a platter, tent with foil, and let rest for 5 minutes.
Serve with lemon or lime wedges.
Prep Time:

1 hour 30 mins

Cook Time:

10 mins

Category:

Entree
Looking for a one-stop shop your entire AIP journey, including reintroductions? I recommend ShopAIP!
---
Please sign up for my weekly email newsletter to be the first to know about all my latest offerings and news!
Processing…
Success! You're on the list.
Whoops! There was an error and we couldn't process your subscription. Please reload the page and try again.
---
Click to Pin It!