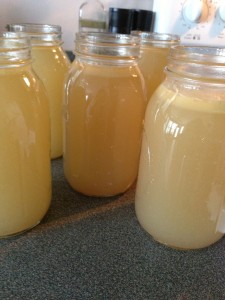 Bone broth is a key part of my gut healing protocol. It is rich in nutrients and the gelatin in it is a traditional treatment for Crohn's disease. It is also rich in glycine which, according to Sarah Ballantyne of The Paleo Mom, aids digestion by helping to regulate the synthesis of bile salts and secretion of gastric acid. This is especially important for me personally because my digestion is further impaired since parts of my small intestine and colon along with my gallbladder have been removed.
But you don't have to understand the science behind it… I just know it makes me feel wonderful! I drink a cup of it every morning and cook with it as much as I can, so I make it frequently and have figured out a few tricks and tips to make it easy. After the tips, see my simple recipe and directions.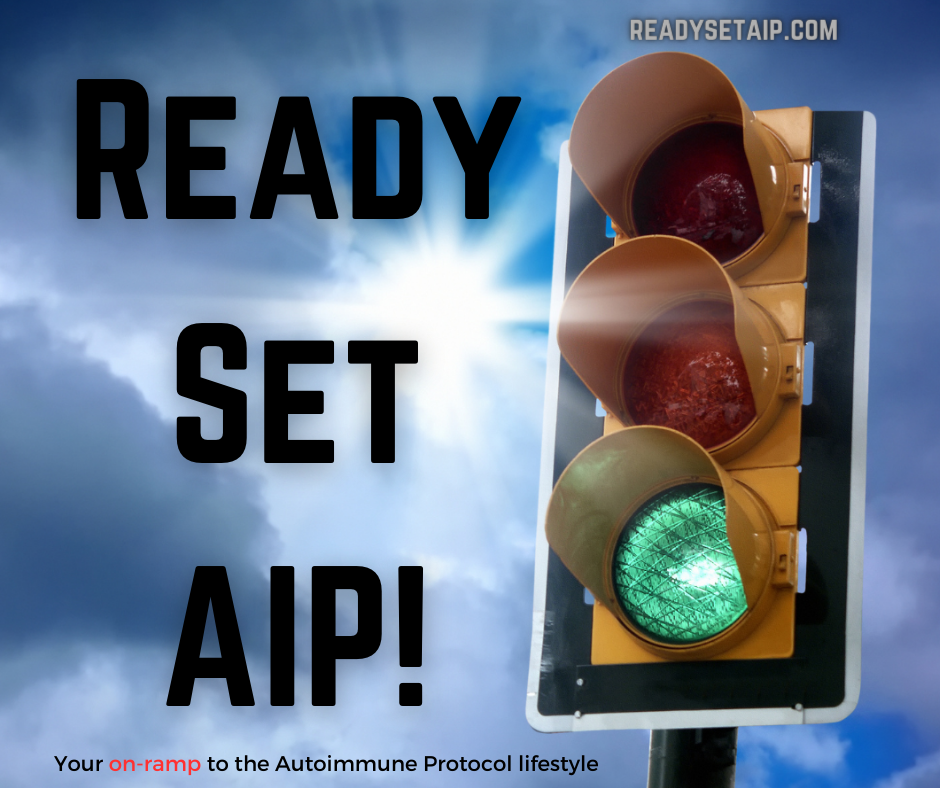 Tip #1: Get a good pot.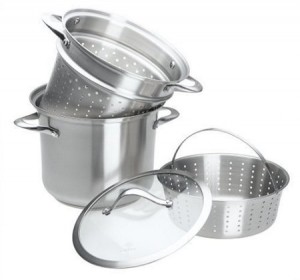 Calphalon Contemporary Stainless 8-qt. Multi Pot
 (Click here to see on Amazon)
I bought this pot back in my pasta-eating days, but it has served me very well as a stock pot. I make the broth with the insert in place, then when I'm done cooking and ready to discard the bones, I just pull it out, let it drain a bit, then dump the bones in the wastebasket and the broth is left behind. Some of the smaller residue is left behind but that is easily taken care of by pouring the broth through a fine mesh sieve as I pour it into mason jars for storage.
Tip #2: Trash day timing
I would like to compost the bones, but am afraid they will attract scavengers to our tiny city backyard, so they go in the regular trash. During a hot Virginia summer the trash can get pretty stinky with a pile of bones in it, so I always make my broth on a Sunday so the bones can go straight in the trash on Monday morning and be hauled away.
Tip #3: Make freezer space
The beautiful thing about bone broth is that it is a free food! I make it from bones and scraps we would otherwise throw away. I keep several gallon ziplock bags in the freezer at all times, collecting chicken, beef, and pork bones as well as scraps from celery, onions, and carrots. When I'm ready to make broth, I just get out the bag that is the most full, dump it in the pot and add some warm water.
Tip #4: Let it simmer while you sleep
I like to let my broth simmer for a good 10-12 hours, so I start it right after dinner and then let it simmer on the stove while we sleep. That way it isn't tying up a burner on the stove during the day when I need to use it for other purposes and it is done when I get up in the morning and gather up the trash (see tip #2!).
Tip #5: Use mason jars and a canning funnel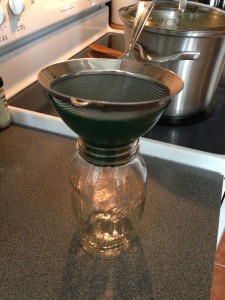 It too me a while to figure this one out. I used to make such a mess when I was putting the broth away to be refrigerated or frozen. The funnel and sieve make it quick and painless.
Print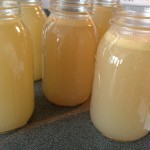 Nourishing Bone Broth Made Easy
---
Author:

Total Time:

8 hours 10 mins

Yield:

many
Description
Simple directions for tasty and healthy bone broth.
---
Chicken, beef, or pork bones

1

–

2

tablespoons of apple cider vinegar
Water to fill your stock pot
Optional: scraps from onions, carrots, celery
---
Instructions
If bones are frozen, place in pot and add warm water and let them sit until defrosted.
Add apple cider vinegar and let sit for 10 or more minutes.
Bring to a gentle simmer, then reduce heat to low and allow to cook for at least 8 hours and as many as 24.
Remove bones, strain out smaller particles.
Allow broth to cool slightly then pour into mason jars for refrigerating or freezing.
Prep Time:

10 mins

Cook Time:

8 hours

Category:

Soup