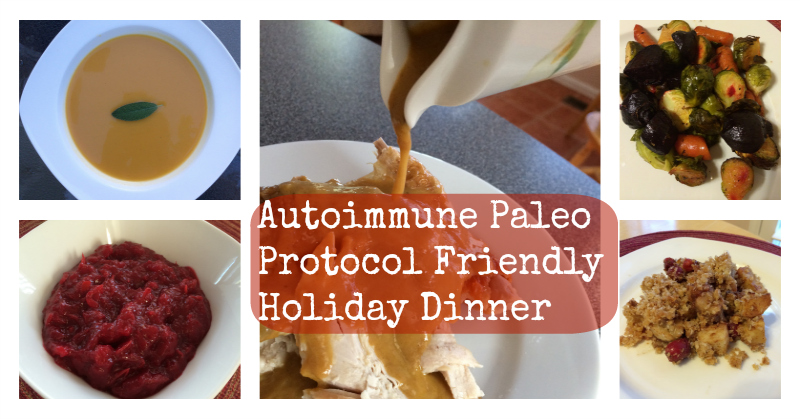 When you have dietary restritions, this time of year is tough. It is challenging to come up with an autoimmune paleo protocol friendly holiday menu that also satisfies people who eat a more typical diet, but it can be done!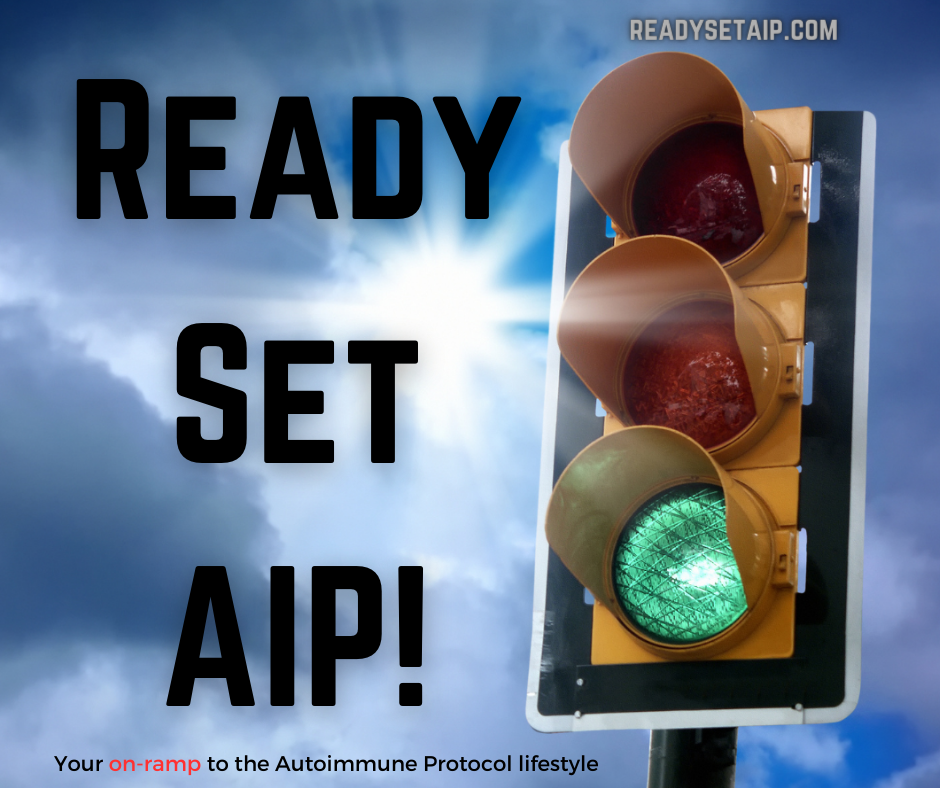 I've been following a grain free diet for a little more than 10 months and a paleo autoimmune protocol (AIP) for about 4 months now. It is definitely getting easier as time goes by to find tasty and nourishing food that complies with my dietary restrictions, but Thanksgiving marked the beginning of my first holiday season and I am pleased to report that I created an absolutely delicious dinner that everyone loved!
Here is a complete autoimmune paleo protocol friendly holiday menu, from appetizer to dessert!
Appetizer
Melon balls wrapped in prosciutto (also low-FODMAP)
Soup
Spiced Apple and Butternut Squash Soup (also SCD legal)
Main Course
The Best Ever Brined Turkey & Gluten-Free Gravy (also SCD legal)
Side Dishes
Roasted Beets, Brussels Sprouts, & Carrots (also SCD legal)
Mashed Sweet Potatoes (also low-FODMAP)
Naturally Sweetened Spiced Cranberry Sauce (also SCD legal)
Dessert
Coconut Apple & Cranberry Crisp
For even more AIP friendly holiday recipes
Bre'anna Emmit, author of the book He Won't Know It's Paleo and founder of the blog of the same name has a new e-cookbook full of AIP friendly holiday recipes that will satisfy (and probably fool!) everyone at your dinner table. Learn more about it here. At just $4.99, it is a steal!
Or, skip the cooking altogether…
..and order a complete feast from Paleo on the Go!
Preorder by October 8, 2016 and get $40 off and free shipping with the code 40THANKS.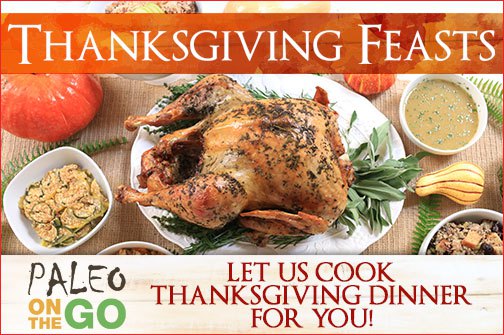 Please pin and share…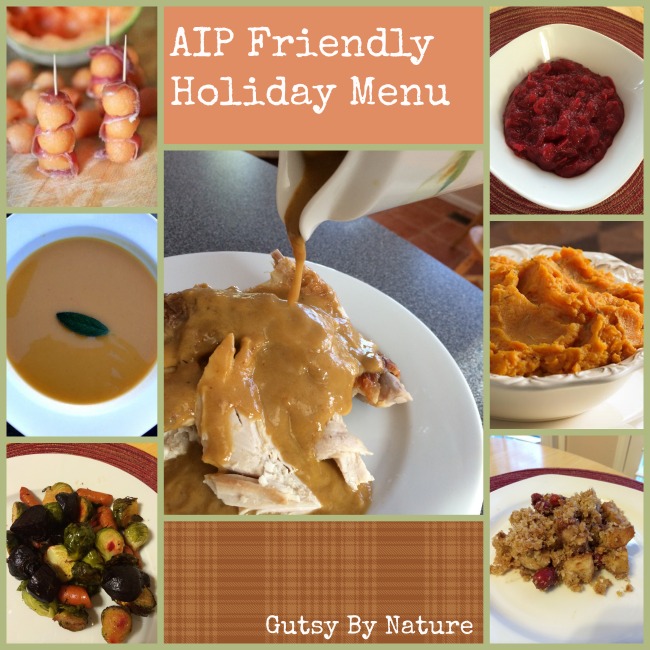 Shared with Paleo AIP Recipe Roundtable, Fat Tuesday, Healing with Food Friday,