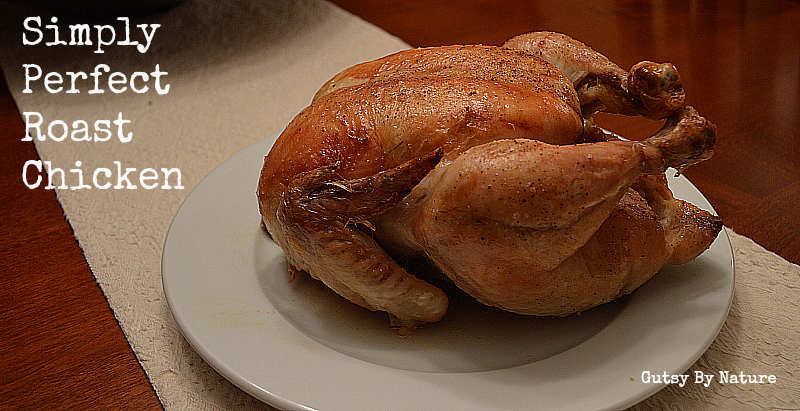 Whole perfect roast chicken is a paradox, isn't it? It looks impressive and intimidates cooking newbies. If done correctly it tastes amazing, yet it couldn't be easier to prepare – just a tiny bit of prepping and then you stick it in the oven and ignore it. The less you do to it, the better it tastes. I've made a lot of roast chickens over the last couple years and have fine tuned my technique so that I get consistently moist meat with a golden brown skin and tons of flavor. Now I'm going to share with you my secrets!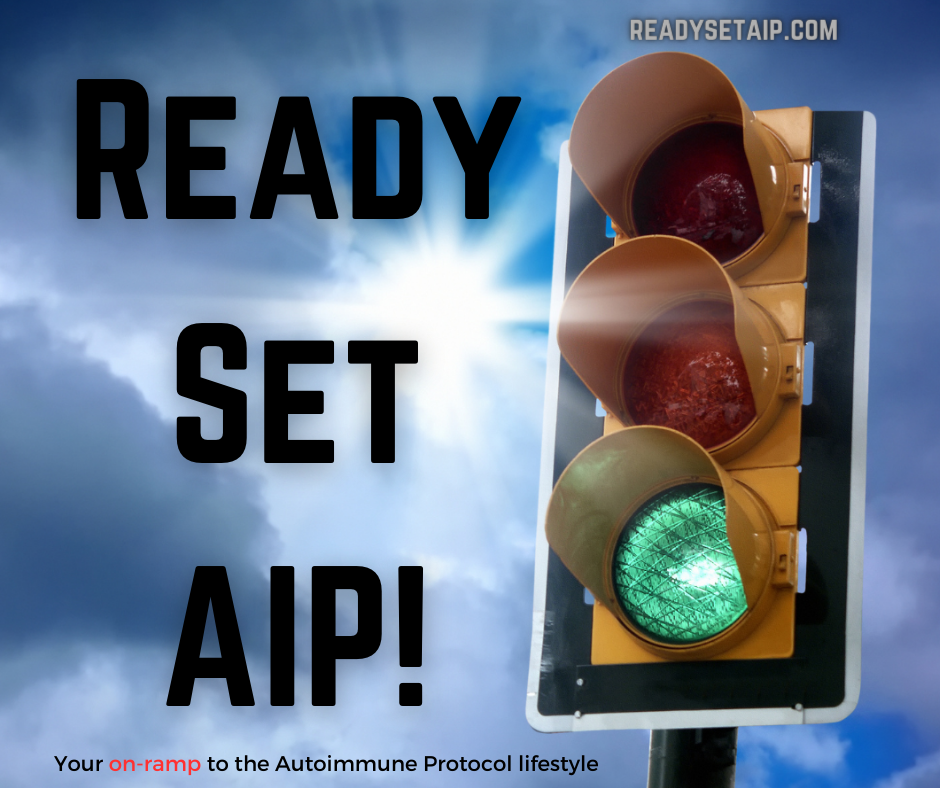 Secret #1 – Get the smallest bird you can find
I try to get one that is less than 5 pounds. If I'm feeding a crowd, I just cook two. Why? Smaller birds are juicier and more tender. This is true for factory raised chickens, but is especially true if you are able to source humanely raised pastured birds that actually get a chance to use their muscles during their lives.
Here I have to make a confession… I don't always get pastured chickens. Sometimes – especially when my local health food store has a sale on them – I just buy the regular organic chickens. For ethical reasons, I prefer to know that the animals I consume lived comfortable lives before they made it onto my plate, but nutritionally speaking the difference is not that great when it comes to chicken, so it is a compromise I make in order to make my budget work. I do insist on getting organic chicken though so that I know the animals weren't given antibiotics or fed arsenic laced feed. For more on understanding chicken labels, read this post from Mark's Daily Apple.
Secret #2 – Look for a chicken labelled "air chilled"
Most chickens processed in the United States are water chilled, but "air chilling" has been commonly used in Europe for 40 years. Water chilling is faster and easier, but air chilling results in juicier, more tender, and tastier chicken. Read more about air chilling here.
Secret #3 – Don't roast a cold chicken
Get your chicken out of the refrigerator about an hour before you plan to start roasting it so that it can come up to room temperature first. Trust me, this step might be annoying but it is worth it!
Secret #4 – Put something flavorful in the cavity
Be brave and feel free to experiment here with what you use, but you want to fill up the cavity as this helps the breast meat to stay moist and it imparts flavor into the meat. In this version I kept it simple and used a combination of lemon and onion with garlic and rosemary for extra flavor, but you could try other citrus fruits or aromatic vegetables.
Secret #5 – Give it a rub down
Pat the skin dry and then rub it with a bit of fat. Butter or ghee are nice options as is coconut oil. I've also used bacon fat and found that to add a nice smoky flavor. Many recipes will suggest olive oil, but if you hang around the paleo-sphere very long you'll see someone say that cooking with olive oil is a bad, bad, idea. Mark Sisson takes a more measured approach and says that fear is "unfounded and misguided."
Secret #6 – Use a thermometer
I invested in one of these "in oven" thermometers and have never looked back. While not necessary, it makes it so much easier to make certain you are not under or over cooking your meat. Make sure you put the probe deep into the thickest part of the breast and are keeping it away from the bone.
Notes for healing diets
Eat up! This simple recipe is completely paleo and appropriate for people following an autoimmune protocol, SCD or GAPS, or a low-FODMAP diet. Just select the optional vegetables appropriately, such as avoiding nightshades like white potatoes.
Print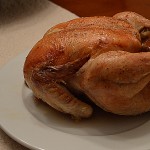 Simply Perfect Roast Chicken
---
Author:

Total Time:

1 hour 45 mins

Yield:

4

-6

1

x
Description
This simple roast chicken is foolproof yet flexible!
---
1

small chicken, preferably smaller than 5 pounds

1

lemon, quartered

1

small onion, quartered

3

cloves garlic, peeled

2

sprigs of rosemary

1 tablespoon

olive oil
coarse sea salt
pepper

1

–

2

pounds root or other vegetables, such as potatoes, parsnips, carrots, sweet potatoes, etc. (optional)
---
Instructions
Remove chicken from wrapping and let sit uncovered at room temperature for about 1 hour.
Preheat oven to 475 F.
If you are roasting your chicken with the optional vegetables, peel and cut them into medium chunks as needed. Scatter the vegetables in the bottom of a shallow roasting pan, leaving a space in the center of the pan to nestle the chicken in.
Liberally salt and pepper the cavity of the chicken. Then stuff the lemon, onion, garlic and herbs (or other flavorful fruits/vegetables of choice) inside.
Dry the skin of the chicken off with a paper towel, then rub it with the olive oil (or other fat) and sprinkle with salt and pepper.
Place chicken in the pan with the optional root vegetables.
If using, insert temperature probe in thickest part of breast.
Place in oven and roast for 25 minutes.
Turn temperature down to 400 F and continue roasting for up to 45 more minutes or until the temperature reaches 160 F. If you are not using an in-oven thermometer, check temperature after 30 minutes.
When done, remove the chicken and transfer to a platter to rest for 20 minutes.
Meanwhile, if you are cooking vegetables with your chicken, toss to redistribute them and return the roasting pan to the oven to continue roasting while the chicken is resting.
Carve the chicken and serve with the hot roasted vegetables.
Prep Time:

10 mins

Cook Time:

95 mins

Category:

Main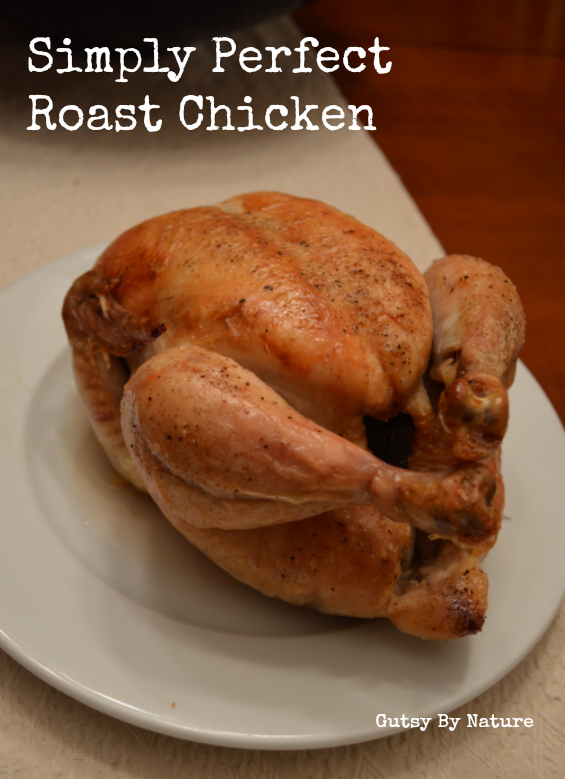 Shared on Paleo AIP Recipe Roundtable.