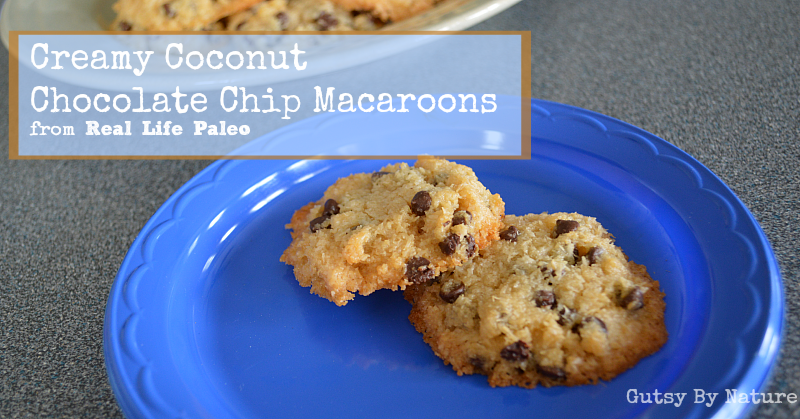 Before I tell you how much I love Real Life Paleo, the new book from Stacy Toth and Matthew McCary (also known as the Paleo Parents), I have to gush about these egg free macaroons. They are every thing you want in a paleo treat: easy to make, rich and creamy, just sweet enough, and made only from whole real ingredients. Plus, these are both nut and egg free, so they are great for people with allergies and could easily be modified by eliminating or swapping out the chocolate chips to make them compatible with the paleo autoimmune protocol (AIP). I loved these so much that I asked Stacy and Matt if I could share them with you and they graciously agreed. Read to the end of this post for the full recipe and then make sure you get your copy of Real Life Paleo (online or wherever books are sold) for more amazing recipes like this one!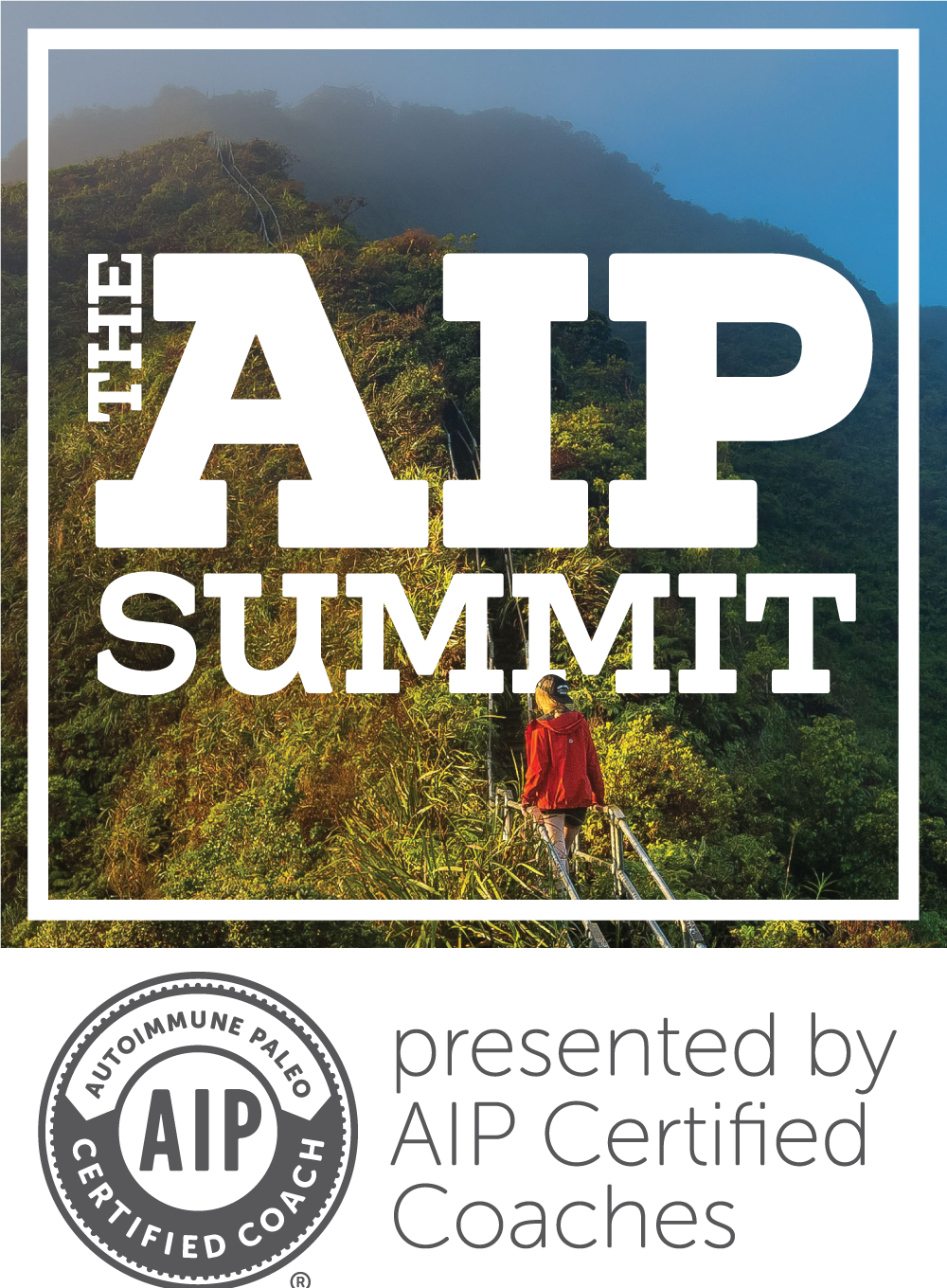 What makes Real Life Paleo so great?
First of all, the recipes are delicious. I've had my review copy for less than a week and I've already splattered it up in the process of making these macaroons as well as trying the Prosciutto-Wrapped Pears (p. 222), the Slow-Roasted Pork Shoulder (p. 332), the Panang Beef Curry (p.328), the Chinese Lettuce Cups (p. 218), and the Roasted Pumpkin Seeds (p. 178). I loved every one, plus they all passed the test of my picky and reluctantly semi-paleo husband, so it goes without saying that this food is accessible, familiar, and delicious! I know this one is going to go into my every day rotation of go-to cookbooks, just like Stacy and Matt's previous book – Beyond Bacon.
So if this was just a book of recipes, I'd still be giving it 5 stars. But it is so much more than that. It is guide to improving your health by deliberately progressing through a phased approach of improving your diet. This book is based on the premise that any improvement is a good one and that gung-ho 30 day, "all or nothing" paleo challenges are not right for everyone.
Swap, Remove, Heal
The first phase of Real Life Paleo is called "swap." In this early phase you stop buying foods that the worst offenders in the standard diet (gluten, refined sugar, and chemicals) and swap them with gluten-free and more natural alternatives. Grocery lists, food swap suggestions, and tips for eating out in restaurants are provided as well as a weekly meal plan that includes 36 accessible recipes that closely resemble old favorites like Cinnamon Bread, Mini Corn Dog Muffins, and Iced Mocha but are paleo-friendly.
The second phase is called "remove." Whenever you are ready to move on to this phase (no set timetables here – everyone is unique!), Real Life Paleo guides you through removing the remaining items to adopt what would be considered a traditional "paleo diet." Again, grocery lists, meal plans, and another 83 recipes are provided.
The third phase is what really sets this book a part from other paleo books. This phase is called "heal" and focuses on adding nutrient-dense foods and lifestyle factors. You can continue to eat the phase one and two dishes and start opening your palate to another 54 recipes, including loads of vegetables, bone broth, and even organ meats.
What about my healing diet?
Many people who follow this blog are here because they have a digestive condition like Crohn's disease, ulcerative colitis, or another autoimmune disease. I have personally been able to expand my diet now to include a fairly standard paleo template, but I always review cookbooks and resources with those of you who are still in the earlier phases of healing in mind. While Real Life Paleo is not specifically an AIP-friendly or SCD-compliant or low-FODMAP book, I am still going to recommend this to many of my readers. Here are the scenarios where I would personally recommend it:
You have an autoimmune condition and are currently eating a standard diet. The thought of jumping into a full paleo autoimmune protocol (AIP) seems overwhelming and so you haven't done it. Get this book and start at the beginning. Even a few little changes will help, and that will set the stage for making the bigger changes down the road easier, should you even still need them. Some people find that just "going paleo" is enough to put their condition into remission!
You are following AIP and you are ready (or have already started) reintroducing foods. 115 of the recipes in this book are egg-free, 109 are nut-free, and 143 are nightshade free. This is marked on each recipe page and in a handy index at the back of the book. You still need to apply your own knowledge and judgment of course, making sure you steer clear of seeds and other offenders that you either don't tolerate or haven't reintroduced yet, but this information makes that task a lot easier.
You are one of my friends who are healing their gut with the Specific Carbohydrate Diet (SCD) or using a low-FODMAP approach to manage your symptoms and are looking for more recipes that are grain free, but are comfortable enough with the requirements of your diet to make the necessary substitutions. For example, this recipe that I'm sharing today calls for maple syrup, which is a sugar source that is not allowed on SCD, but you could easily swap honey and make a delicious treat. You will also see tapioca flour (not allowed on SCD) in a lot of the baked goods and onions and garlic in the savory dishes (high in FODMAPs).
The bottom line

This book should appeal to people who want to improve their health and are considering trying the paleo way of eating and living but aren't sure where to start as well as people who have been eating this way for a while. Take it from me – I've been on this journey for almost two years now and yet I still was inspired by it and have already cooked some delicious food (with many more book marked to try soon!). I know this will be a great resource to recommend to curious and open-minded friends and family, especially people who have jobs and/or kids and/or busy lives and/or limited time… In other words, people who have a "real life"!
Real Life Paleo officially releases today (November 4, 2014). Order your copy now and maybe pick up a few extra for holiday gifts… honestly, once people start discovering this book I woudn't be surprised if the stores have trouble keeping them in stock.
Now, on to the recipe I promised you…
Creamy Coconut Chocolate Chip Macaroons Recipe
Print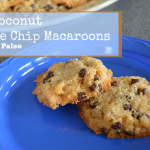 Creamy Coconut Chocolate Chip Macaroons and a review of Real Life Paleo
---
Author:

Total Time:

45 mins

Yield:

2

dozen

1

x
Description
Many people who have tried this cookie tell us that it quickly becomes their favorite. Even people who don't like coconut love them… (shared from Real Life Paleo with permission)
---
1 cup

coconut cream concentrate, or

1 cup

coconut butter blended with 1 tablespoon coconut oil until loose and almost liquid

2/3 cup

maple syrup

1 teaspoon

kosher or sea salt

2 cups

unsweetened shredded coconut

1/2 cup

chocolate chips (optional)
---
Instructions
Preheat the oven to 300 F.
In a medium mixing bowl, stir together the coconut cream concentrate, maple syrup, and salt with a spatula until well combined.
Fold in the coconut and then the chocolate chips.
Use a rounded tablespoon to form the dough into 1-inch balls. Place the balls 1 inch apart on a baking sheet and press flat.
Place in the oven and bake for 25 minutes, until the edges are slightly brown. Let cool on the baking sheet for 10 minutes before removing to a cooling rack. Store in an airtight container at room temperature for up to a week.
Prep Time:

20 mins

Cook Time:

25 mins

Category:

Dessert

Cuisine:

American