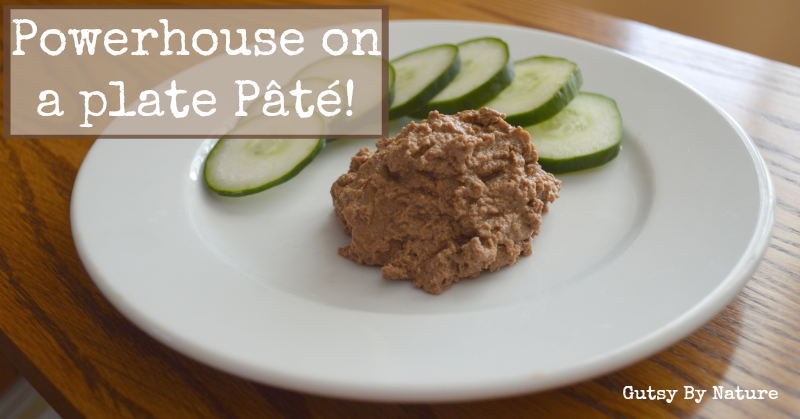 Before I get into singing the praises of the nutrient density of this pâté I lovingly call "powerhouse-on-a-plate," I have to tell you a funny story about the real life troubles of food blogging. It is autumn now and that means that the days are getting shorter and so are the hours in which you can take photographs with good natural light, so I was hurrying to get some kind of a presentable dish to showcase what I fully realize looks a lot like a big pile of doo-doo. I scooped out the pâté (before it had chilled enough to set up and scoop easily) and carefully sliced and arranged some cucumbers to add color and suggest a paleo-friendly way of enjoying it. The light was still coming in the windows in our west facing living room windows, so I grabbed the plate and the camera and set up to start shooting.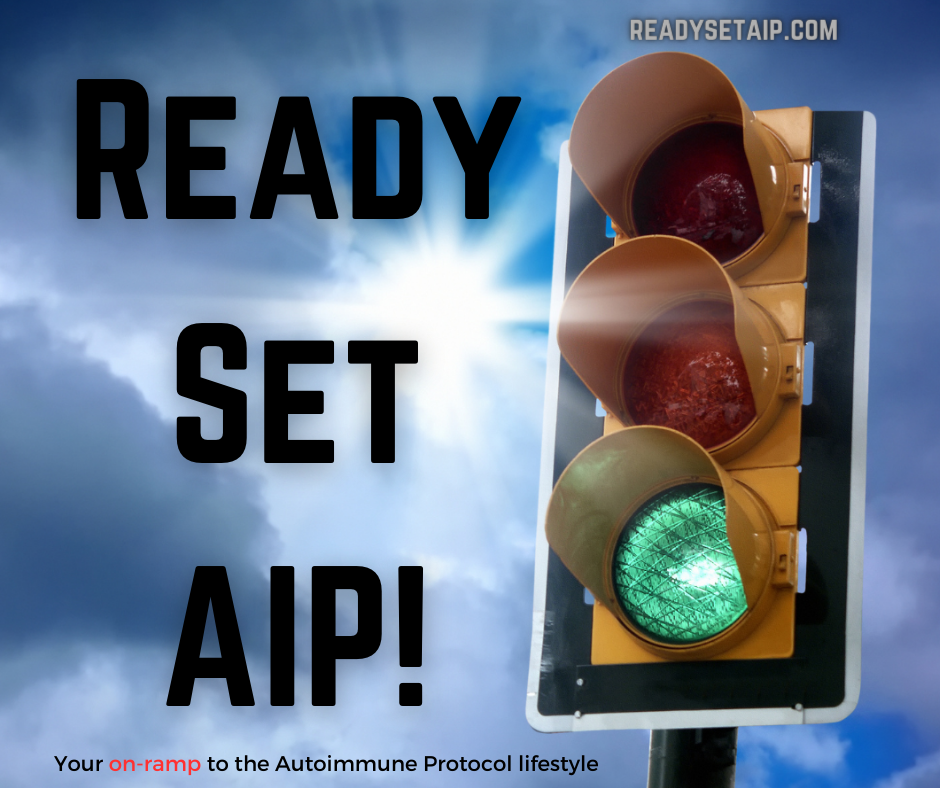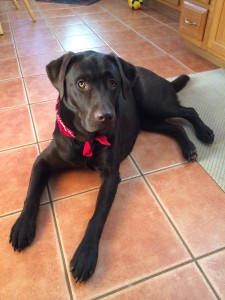 This lovely creature quickly appeared at my elbow, always excited when the aroma of food appeared at dog nose level but I shooed her away and went back to snapping pictures. Finally satisfied that I had captured something that would work, I returned to the kitchen… Where I found her with her front paws and face squarely in the serving container I'd left on the counter in my haste, silently gobbling up as much as she could before I returned. I'm sorry I didn't have the wherewithal to snap a picture (the camera was even still in my hand!) before I scolded her and assessed the damage, because it would have made a nice addition to this post!
(And then I stood there assessing the dish, noting how much she had eaten and wondering if there was any added nutritional benefit to dog slobber. Probiotics? I won't tell you what I eventually decided…)
OK, now on to why I call this particular pâté recipe "powerhouse-on-a-plate," especially for people with Crohn's disease who are often deficient in many of these key nutrients and others with autoimmune diseases.
This dish is also a great source of the B vitamins, copper, and vitamins D, K, and A! And the best part is that it is all completely naturally derived and therefore much easier for your body to absorb and assimilate than the synthetic versions you'd find in processed fortified foods.
Notes for healing diets
Bacon, Mushroom and Liver Pâté Recipe
Print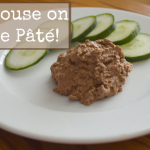 "Powerhouse on a Plate" Bacon, Mushroom, Liver Pâté
---
Author:

Total Time:

15 mins

Yield:

8

-

1

0

1

x
Description
This pâté might not look pretty, but it makes up for that in nutrient density and delicious taste.
---
4

–

6

slices thick cut bacon (preferably from healthy pasture-raised animals)

1

small onion, chopped

3

cloves garlic, chopped

4 ounces

mushrooms (any variety) cut into quarters

1

pound beef liver

1 teaspoon

dried thyme

1/2 cup

bone broth (preferably homemade)
salt to taste
---
Instructions
In a medium skillet over medium-low heat, fry bacon until crips. Remove bacon and set aside, leaving fat in the pan.
Cook onion, garlic, and mushrooms in the bacon fat until onions are soft and mushrooms have released much of their liquid (about 7-9 minutes).
Push onion, garlic and mushrooms to the edges of the pan and gently nestle the liver in the center. Cook on one side just until browned (about 2-3 minutes), then flip each piece and and cook briefly (1-2 minutes) on the other side. It should still be slightly pink on the inside if you cut into it.
Remove from heat and allow to cool slightly, then transfer contents of skillet to a blender. Add the thyme, bone broth, and reserved bacon to the blender and puree until smooth.
Taste and add salt as desired (you may not need any as the bacon adds plenty of saltiness).
Pour or spread into a small glass dish and refrigerate until firm.
Serve with sliced vegetables or your favorite grain free cracker.
Prep Time:

5 mins

Cook Time:

10 mins

Category:

appetizer
Click to Pin It!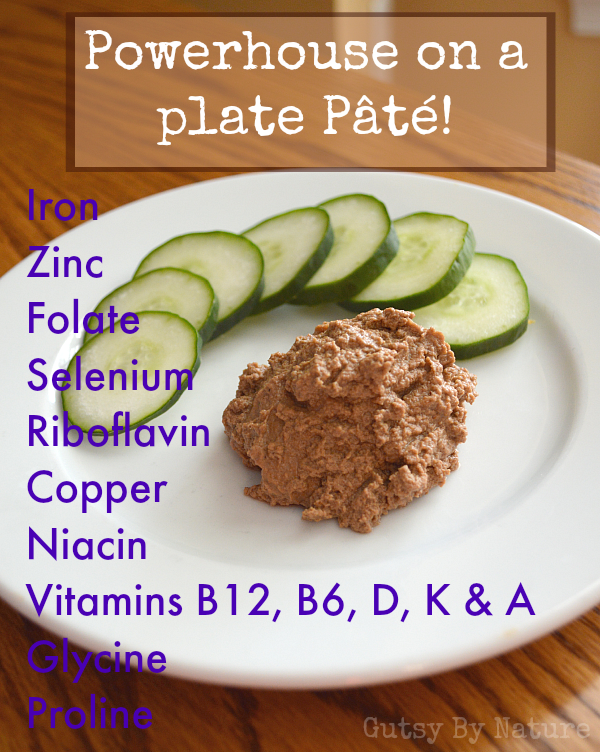 Shared on Paleo AIP Recipe Roundtable