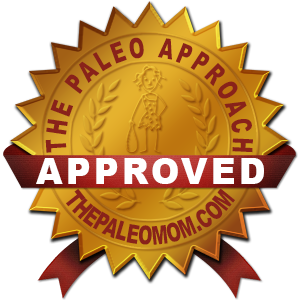 I'm so excited to announce that this little blog has gotten the seal of approval from one of my paleo heroes and Gutsy By Nature is authorized to now display this logo. This emblem indicates that I am an officially approved resource, compliant with the recommendations of The Paleo Approach. I'm proud to be joining other leading paleo autoimmune protocol (AIP) websites like Autoimmune-Paleo and Phoenix Helix, both of whom were my guides when I started my journey of healing from autoimmune disease over a year ago, and hope that this seal of approval will bring the news to more people with Crohn's disease and other autoimmune conditions that there is hope beyond the standard mainstream medical treatment.
What is The Paleo Approach?
The Paleo Approach: Reverse Autoimmune Disease and Heal Your Body is the title of the groundbreaking 2014 book by Sarah Ballantyne, PhD (also known as The Paleo Mom) that explains, with detailed scientific references, exactly how you can adapt the paleo diet and lifestyle using what is widely referred to as "paleo autoimmune protocol (AIP)" to calm autoimmune activity in the body and stimulate natural healing processes in order to bring autoimmune disease into remission.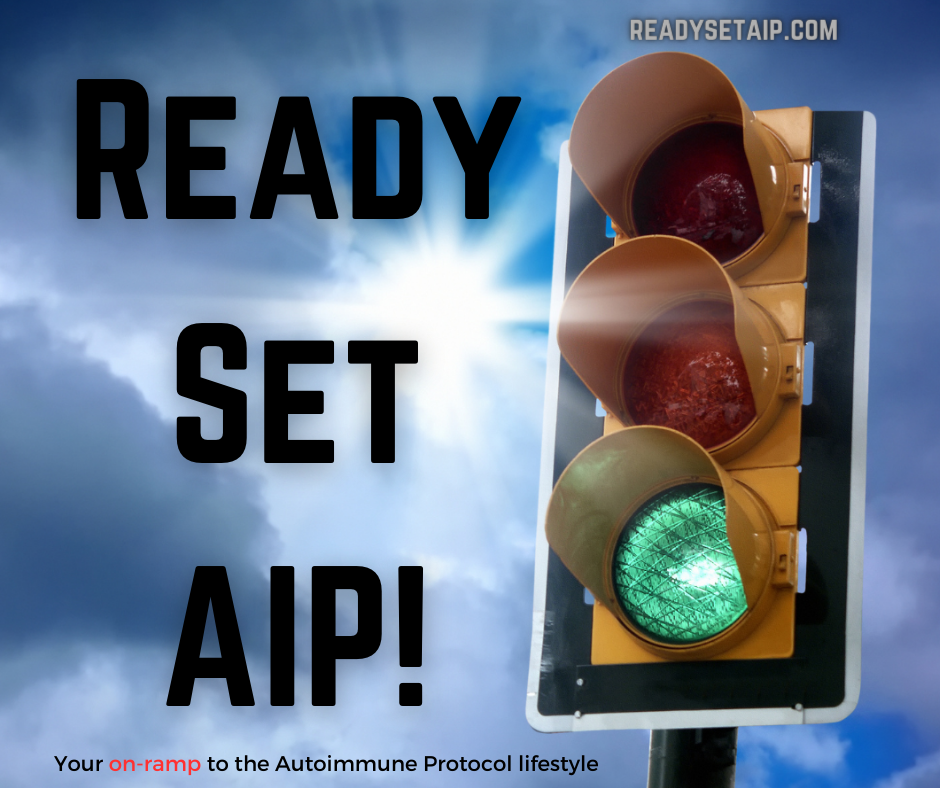 Where can I learn more about The Paleo Approach?
If you aren't ready to purchase the book, you can get a very detailed overview of what  the autoimmune protocol is and how to use it from Sarah's blog.  She maintains a very detailed "cliff notes" version of the entire protocol here. Since her book didn't exist back when I started, I printed off these pages and put them in a binder that became my most frequently consulted resource!
What does this approval mean for the content of this blog?
If you are a regular reader of Gutsy By Nature, you know that I am now over a year into my healing journey and that I have successfully reintroduced many foods that are initially excluded on the autoimmune protocol as outlined in The Paleo Approach. Since this blog reflects my real life, from time to time I post recipes that include some of these items (like eggs, high quality dairy, and even so-called "safe starch" grains like white rice). However, I am always mindful of the requirements of the autoimmune protocol, as well as other healing diets that many people with Crohn's disease and other digestive conditions find helpful, and include in my notes recommendations for modifying the recipe when possible. I will continue to follow that practice, but will now use the phrase "The Paleo Approach" and the abbreviation TPA, along with the phrase "paleo autoimmune protocol" and AIP. I am also working on creating a better system of categorizing and tagging my old recipes so it is easier to find the compliant and easily modified recipes in the archives.
Where can I find other approved resources?
Look for the logo or visit the TPA Approved page on The Paleo Mom.com to check out the other websites, ebooks, cookbooks, and recommended convenience foods.