Calendars are just arbitrary ways of marking time, but the turning of one year into another makes one stop and reflect on the year past as well as looking ahead to the future. 2014 was a year of ups and downs for me personally – some of which I chronicled in my posts on dealing with a clostridium difficile infection and the fecal microbiota transplant that eventually cured it and my feelings about coming to terms with the fact that I will not ever be a "paleo success story." 2014 was my first full year of blogging and I am so grateful for this outlet, and for the many readers who have taken the time to comment here or on social media and encourage me in this sometimes difficult journey. I appreciate each and every one of you so very much!
On the positive side, here are some of my favorite things from 2014… starting with the Gutsy By Nature posts that YOU liked best!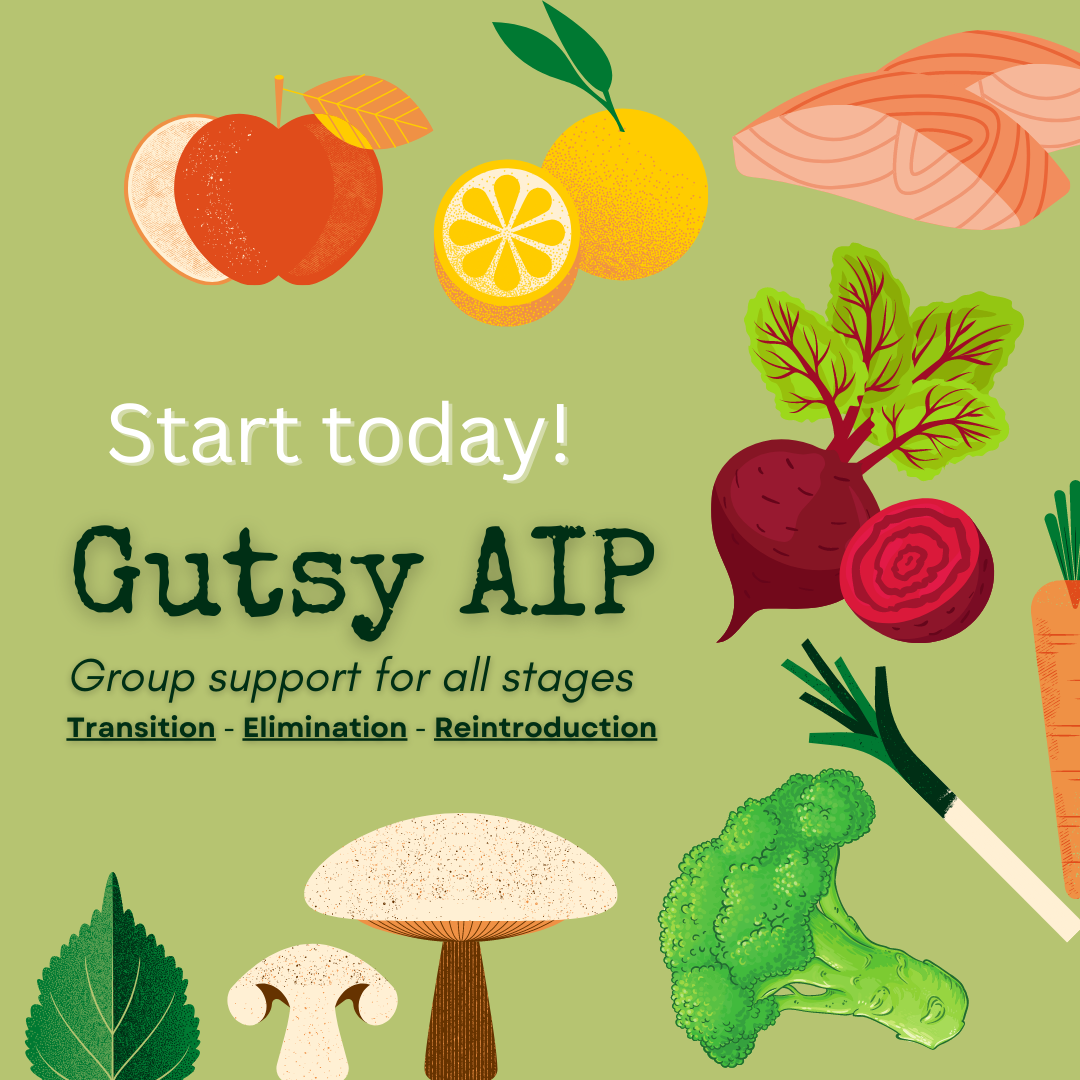 My Top Posts in 2014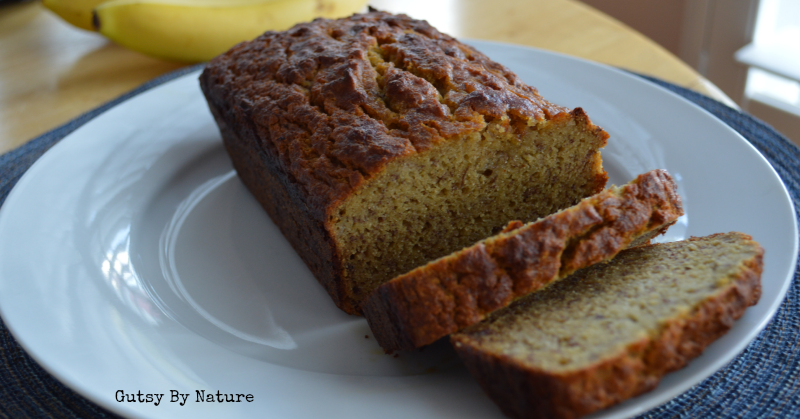 This recipe for  Zucchini Cheese was far and away the most viewed post on my blog in 2014. I'm grateful to Hayley Stobbs for giving me permission to share it and appreciate all the people who tried it and wrote about their variations in the comments. A close second was this recipe for Paleo Plantain Chips and Easy Guacamole, followed by this one for Paleo Banana Bread – which is my personal favorite of the year. I have served this treat to many non-Paleo eaters and they couldn't even tell that it was grain free! It is also nut free and dairy free – I haven't experimented yet with substituting gelatin for the eggs, but I think it is possible, which would make it autoimmune paleo protocol (AIP) friendly as well. Other popular recipes included my Autoimmune Paleo Breakfast Sausage, this decadent Paleo Chocolate Souffle, a grain free riff on my childhood favorite Toffee Bars, and proving that vegetables can be stars as well – this recipe for Garlic and Ginger Glazed Baby Bok Choy.
I also wrote a number of non-recipe posts in 2014 that were very popular as well, including this post on starting a 30 Day Paleo Reset, some Valid Criticisms of the Paleo Diet, and a beginner's guide to FODMAPS and Crohn's Disease.
Delicious Paleo Recipes from My Friends
There are so many talented paleo and primal bloggers creating delicious recipes these days that it can be hard to keep up on them. So I've scoured my notes and bookmarks and pins from the previous year for you and here are my favorite tasty dishes!
The Domestic Man blew me away with this recipe for Sweet and Sour Chicken. It has been ages since I had Chinese takeout, but this took me right back and I devoured every bite. Other delicious savory dishes from 2014 included Pan Roasted Chicken with Bacon And Apples (a sneak peak from The Zenbelly Cookbook – which was high on my list of favorites from the year) and this vegetarian Navratan Korma from My Heart Beets. The Primal Desire created an amazing no-legume recipe for Paleo Hummus and I loved this recipe for Fiery Brussels Sprouts from Paleo Fondue. I'm still a big fan of my own gravy made from turkey drippings, but Nom Nom Paleo's recipe for Umami Gravy is also lick your plate delicious!
In an effort to simplify life, I tried a bunch of slow cooker recipes in 2014 and this recipe for Garlic Thyme Chicken from The Nourishing Home was my favorite. Along the same lines, I also loved this 5 Minute Zucchini Blender Bread by Primally Inspired. Who can argue with 5 minutes?
Breakfast remains my favorite meal of the day and I usually keep it pretty simple, but this recipe for Paleo Crispy Bacon Eggs Benedict from Colorful Eats and this one for Paleo Twice Baked Sweet Breakfast Sweet Potatoes from Plaid and Paleo caught my eye. I've also been trying to branch out into different nourishing beverages and particularly loved this recipe for Golden Milk Latte from Popular Paleo as a way to get some healthy turmeric and this one for Ridiculously Delicious Paleo Hot Chocolate from Oh Snap! Let's Eat just for fun!
No roundup of best paleo recipes would be complete with a few paleo-ified treats! My favorites in 2014 included these fruit sweetened N'Oatmeal Cookies from Paleo Parents, the Banana Bread Bombs from Cavegirl Cuisine, and the The Best Paleo Frosting Ever from Real Food RN. I was also blown away by these Perfect Paleo Chocolate Chip Cookies from Merit and Fork because they are both egg and nut free and wowed by these 2-ingredient Banana Coconut Cookies from GrokGrub!
Great AIP Recipes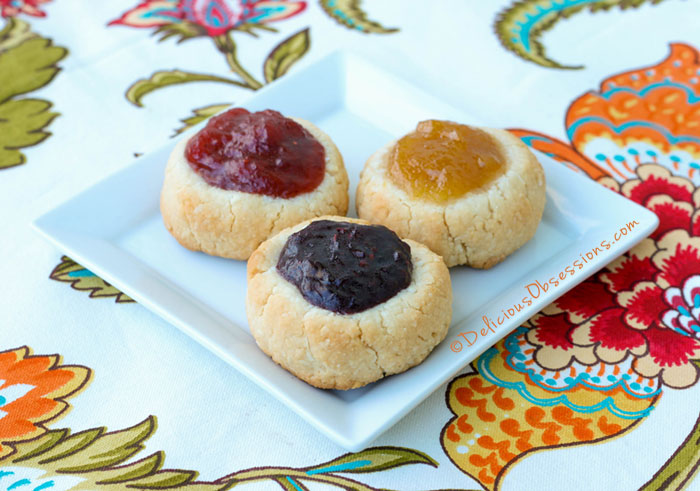 After following the elimination phase of AIP for much of 2013 and then systematically reintroducing foods, I'm now able to eat a gluten-free whole foods "paleo-inspired" diet most of the time. But I keep AIP "in my back pocket" as something to return to in times of extra stress or illness, so that I can keep my Crohn's disease from flaring up. Here are some of the favorite AIP-friendly recipes I collected over the year; it is exciting how many creative new bloggers are creating them now!
At the top of my list are a few savory dishes so good that you won't even miss the eliminated nightshades and other foods. I loved these Easy AIP Chicken Thighs from How We Flourish, this AIP Chicken 'N Gravy from Grazed and Enthused, and Turmeric Coconut Milk Chicken Stew from Heal Me in the Kitchen.
I'm a big casserole fan because they make it easy to cook good food for yourself even when you aren't feeling well or have a lot of energy, so I was really pleased with this Baked Spaghetti Squash Casserole with Ground Beef and Tomato-Less Sauce from A Squirrel in the Kitchen and this Baked Breakfast Casserole with Apples and Raisins from Provincial Paleo. Not exactly a casserole, but if you have any leftover turkey hanging around from the holidays still, you will want to check out this recipe for Succulent Stuffed Sweet Potatoes from Beyond the Bite. The slow cooker is another way to simplify life when you aren't feeling great – this recipe for Beef Stroganoff in the Slow Cooker from Kaiku Lifestyle is a good one to bookmark.
Two recipes tied for my award for "Most Creative AIP Recipe" – these cricket flour Paleo Cinnamon Graham Crackers from Beyond the Bite and these AIP Latkes from The Paleo Partridge. A close runner-up was this recipe for AIP Chapati from Adventures in Partaking. And the award for "Most Significant Achievement in AIP Recipe Development" has to go to The Primordial Table for this egg-free Awesome AIP Mayo!
Finally, I have to give a hat tip to the bloggers who are creating AIP-friendly baked goods. It's not easy when eggs, nuts, and seeds are off the table! These Jam Filled Thumbprint Cookies from Delicious Obsessions and this Lemon Tart from Healing Family Eats were my favorites.
Paleo in Real Life
Eating whole, real foods is such a simple concept, but in our complex modern lives with processed convenience "food-like-substances" at every turn, it can be difficult to stick to it. These Paleo and Primal Lunch Ideas from Following In My Shoes are very helpful. Since I travel quite a bit for work, I also really appreciated the these Healthy Traveling Snacks Made Easy from Eat Your Beets, these 4 Tips for Eating Out on the AIP from Sweet Potatoes and Social Change, and this post on Traveling While on Paleo from Against All Grain.
Healthy Things
Many of my paleo, primal, and AIP blogger friends also wrote some excellent articles in 2014 on various health topics. This post on 10 Things Healthy People Do Differently from Butter Nutrition is a great overview of the habits we should all have. I loved that Phoenix Helix wrote Strict AIP Isn't Meant to Last Forever as that is something I am always reminding people too. Also on the topic of autoimmune diseases, Paleo Cajun Lady wrote a great post on its connection to Traumatic Stress.
True North AIP wrote a great post called Chronic Lyme Disease in Canada and the AIP Protocol, which is a topic that is important to many of my friends, and The Paleo PI wrote about Treating Recalcitrant SIBO which is something I have dealt with in the past and know is a concern for many of my readers. I haven't blogged about it yet, but I did have my genome sequenced through 23andMe this year, so I was particularly interested in this post on Biohacking – Genomic Analysis from petra8paleo. The health of our environment is also extremely important to me and so I really enjoyed this article on Why Paleo and Permaculture Go Hand In Hand from The Urban Ecolife.
The topic of "paleo treats" is always a touchy one… Personally, I think they have a place in a healthy diet, as long as they don't make the bulk of what you eat and you are still getting lots of nutrient dense foods. Slightly Lost Girl wrote a great post on the pros and cons called Paleo Treats Make Me Sick… 2 Reasons to Keep Them, 3 Reasons to Ditch Them and The Paleo Mom wrote a great science-based post on some ingredients that are creeping into the paleo recipe world called Is It Paleo? Guar Gum, Xantham Gum and Lecithin, Oh My! .
One goal I have for 2015 is to incorporate more gelatin. Why? Check out Gelatin: Health Benefits and Recipe Wrap-Up from Pure and Simple Nourishment. Fermented foods are another key part of my gut healing diet, so I appreciated this comprehensive 85 Ways to Eat More Fermented Foods post from Savory Lotus. I found this article on Adrenal Fatigue: Healing a Hormone Imbalance from Mary Vance, NC to be very informative and want to investigate this topic further in 2015. I also want to learn more about essential oils and found this post on Which Company Has the Best Essential Oils from Whole New Mom to be very informative. Then I'll be ready to tackle some homemade beauty care products like this one for Homemade Bath Salts from Indigenous Kitchen!
Finally, this is really just a miscellaneous thing that fascinated me, but I loved this article and podcast from Beverly Myers called Why Did the Chicken Cross the World and Become a Global Superstar?