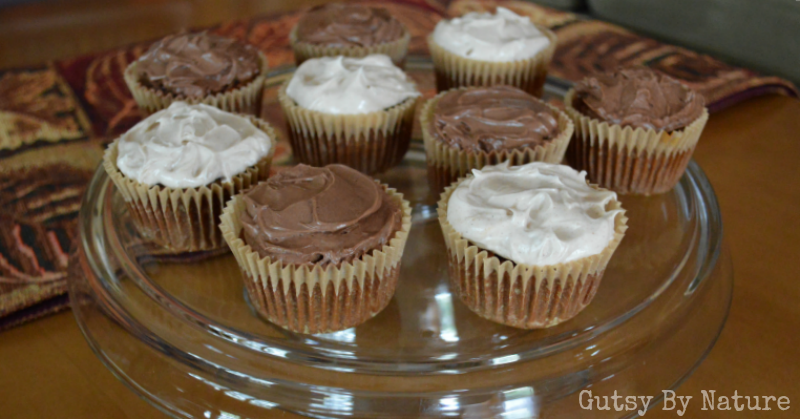 In addition to being the month of all-things-pumpkin, October is Fair Trade Month, so I combined the two and created this recipe for paleo pumpkin spice cupcakes with two kinds of frosting to celebrate! These moist and delicious cupcakes are gluten free, grain free, dairy free, and nut free and they feature three different types of "Fair Trade" ingredients.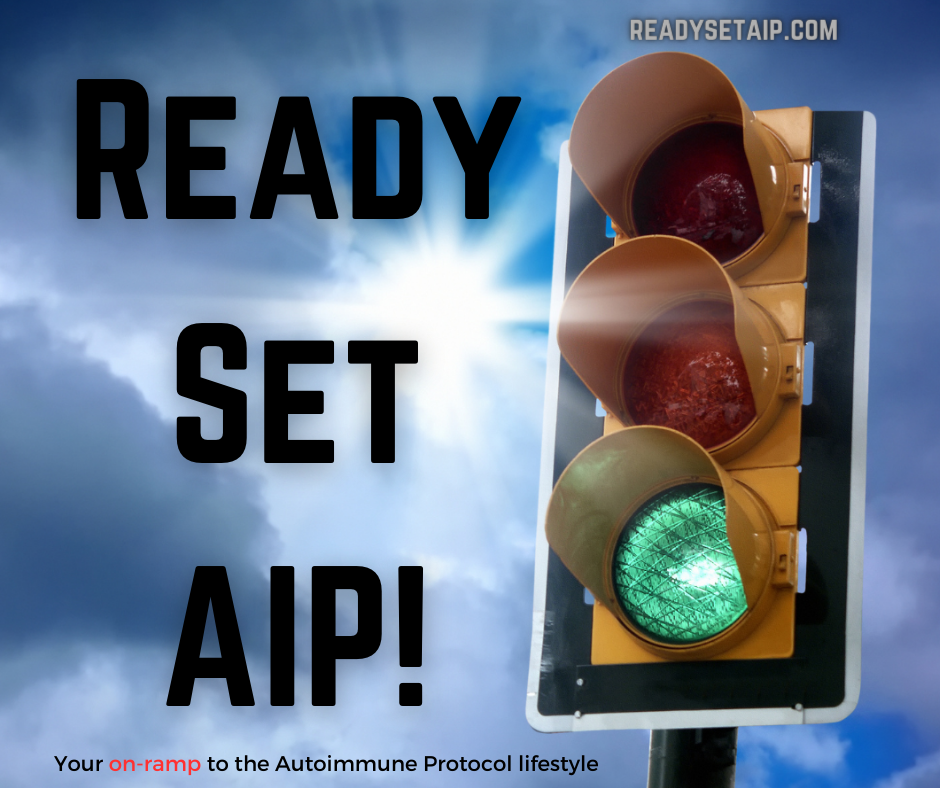 What does "Fair Trade" mean and why should we care?
Fair Trade goods are just that. Fair. Products that are certified "fair trade" come from farmers and workers around the world who are justly compensated. Buying Fair Trade ensures that you're getting quality products and the people who grow, sew and craft them get a fair deal for their hard work. This money improves the lives of their families and is also invested in their communities in the form of much needed projects like schools, wells, and roads. Fair Trade also helps protect the environment through sustainable farming practices and by restricting GMOs and harmful pesticides. Child labor is also strictly prohibited, helping kids stay in school and build bright futures.
We all know that buying local and knowing your farmer is the best way to insure that the food you consume is produce according to fair standards, but this is hard to do if you live in North America or Europe and consume staples like coconut products, spices, tea, coffee, or chocolate – all of which can't be grown in our climate. Farmers and workers who produce these goods have a tremendous opportunity to improve their economic situation by exporting them for us to purchase, but the profit motive can also work in the opposite way and lead to exploitation of workers and harm to the planet. For more on that topic, please check out this blog post from paleo nutritionist, Diana Rodgers or watch her presentation at the Ancestral Health Symposium in 2014.

How can I help?
Fair Trade USA, the leading third party certifier of fair trade products in the United States, recommends three easy steps for all of us to follow.
1. Look for the label when you shop for food and other goods.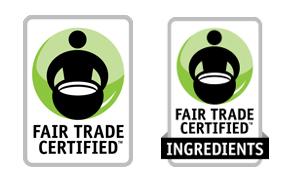 2. Join the movement. Click here to learn how to start a campaign in your own community!
3. Spread the word! Share one of these infographics on your own social media accounts.
October is Fair Trade Month!
To bring awareness to the cause, October has been designated Fair Trade Month and Fair Trade USA is giving away daily goodies – click here to learn more and to enter to win!
They have also paired bloggers like myself with farmers throughout the world so that we can tell their story. I was paired with an inspirational flower worker at Agrocoex in Ecuador, which is a country near to my heart because my husband and I visited it on our honeymoon in 2006, meeting some of the kindest people anywhere and exploring their beautiful land.
Maria's story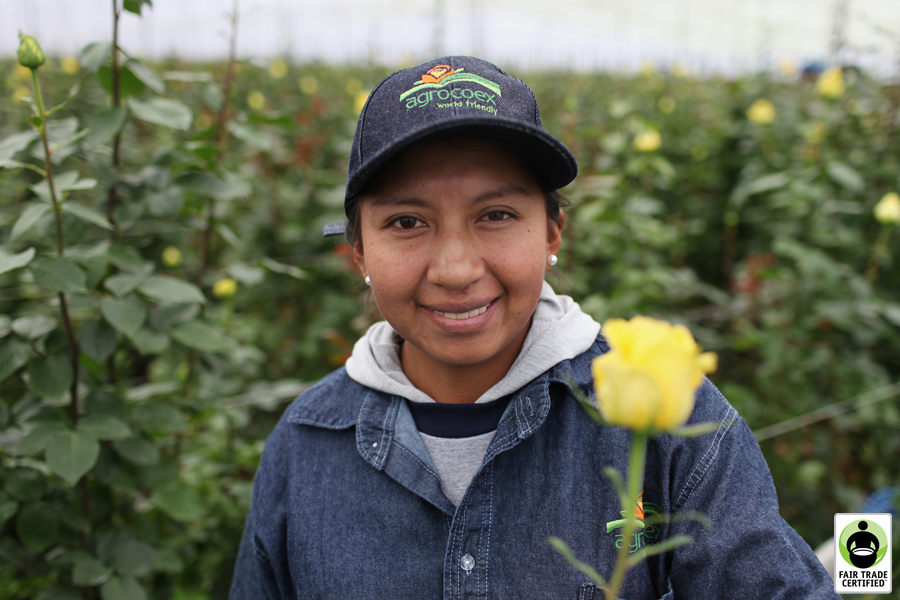 Maria Quishpeis 31, from Saquisili, Ecuador and she harvests Fair Trade certified roses. Maria, who has been working at Agrocoex since 2003, is a mom of a 2 year old toddler and the president of the Fair Trade prize committee. Currently on her third term as president, she has been on the committee for five years. Maria, who finished her High School equivalent degree through a Fair Trade scholarship for adult employees, states: "Our main focus right now is the housing project for 200 families [of Agrocoex employees] in Latacunga. I ask that you please continue to buy our flowers, as each rose represents a step towards our collective dream of improved housing. Each rose is gathered with lots of love. I want to end my presidency with the housing dream as a reality." The housing project consists of a track housing development on the outskirts of Latacunga city where Agrocoex employees will have favorable credits and other benefits in order to become homeowners. Many state that living in Latacunga will provide better health, education and income possibilities for their loved ones – children and spouses.  Learn more about the Agrocoex cooperative here.
My recipe contribution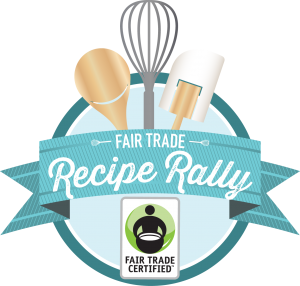 Fair Trade USA generously sent me this goodie box of Fair Trade food products as recipe inspiration…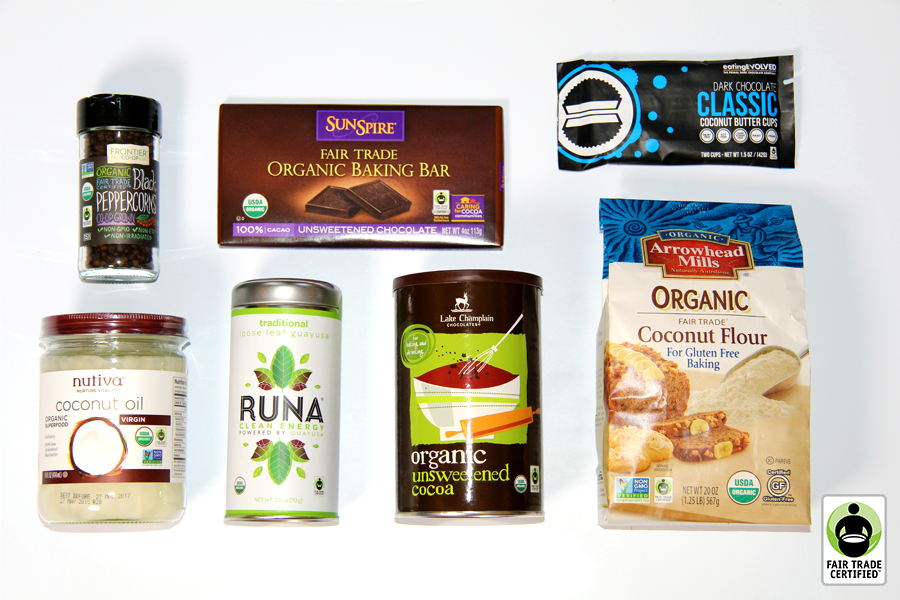 The Eating Evolved coconut butter cups lasted about 5 minutes (yum!), I used the Sunspire unsweetened chocolate bar to make some yummy brownies, the Nutiva coconut oil has been put to use in making my breakfast tostones and countless other dishes, and the Runa tea has been a much needed boost on early mornings.
The unlikely inspiration in that box actually came from the Frontier black peppercorns. Though I didn't actually use them in my recipe, it got me thinking about other spices and whether or not the spices I use are fairly traded or not since I know that most of them come from places far from where I live. I also used the Arrowhead Mills coconut flour and the Lake Champlain unsweetened cocoa for one of the frosting options.
Notes for healing diets
Paleo Pumpkin Spice Cupcakes Recipe
Print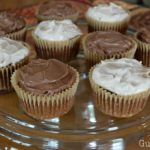 Paleo Pumpkin Spice Cupcakes
---
Author:

Total Time:

55 mins

Yield:

1

0

1

x
Description
These paleo pumpkin spice cupcakes are grain and dairy free and nut free, but you'd never guess!
---
---
Instructions
Preheat oven to 350 degrees. Prepare muffin/cupcake pan with liners.
Using an electric mixer or by hand, combine pumpkin puree, maple syrup, and eggs until smooth.
Sift together all dry ingredients, making sure to get out any lumps in the coconut flour.
Combine dry and wet ingredients, mixing thoroughly.
Divide batter amongst 10 cupcake liners, filling each one about 2/3 of the way up.
Place in oven and bake for 35-45 minutes, or until top is lightly browned and toothpick comes out clean.
Top with one or both of the optional frosting recipes that follow.
Prep Time:

10 mins

Cook Time:

45 mins

Category:

Dessert
Print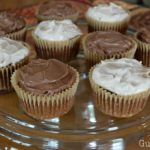 Dairy Free Chocolate Frosting
---
Author:

Total Time:

2 mins
---
Instructions
Mix all ingredients until smooth and color is even.
Prep Time:

2 mins

Category:

Dessert
Print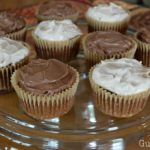 Spiced Vanilla Frosting
---
Author:

Total Time:

2 mins
---
Instructions
Combine all ingredients and mix until smooth and color is even.
Prep Time:

2 mins

Category:

dessert