What is a "tigernut" and why is it allowed on AIP?
Tigernuts win the prize for having both the most interesting and misleading name I have ever encountered. They have nothing to do with tigers or any part of their anatomy, nor are they nuts at all. They are actually very small root vegetables that originate in Africa and may have made up as much as 80% of our Paleo ancestors' diet! They are currently cultivated in West Africa and in Spain, but I suspect that as more people learn of their nutritional content and versatility, this will expand.
You can get whole and sliced tigernuts, but my favorite way to work them into my diet is by using the flour. It has a lovely texture and works will in all sorts of recipes, whether you are looking for a crispy or a moist texture. It also performs well with egg replacements, which makes it ideal for AIP baking. And I have discovered that it is a very good substitute in recipes that call for almond flour, which gives you many more options in the world of grain free or "Paleo" baking. The flour is made by finely grinding the dried tubers and the brand that I have personally tested is Organic Gemini. You may be able to find this in very well stocked grocery or health food stores, or you can purchase online.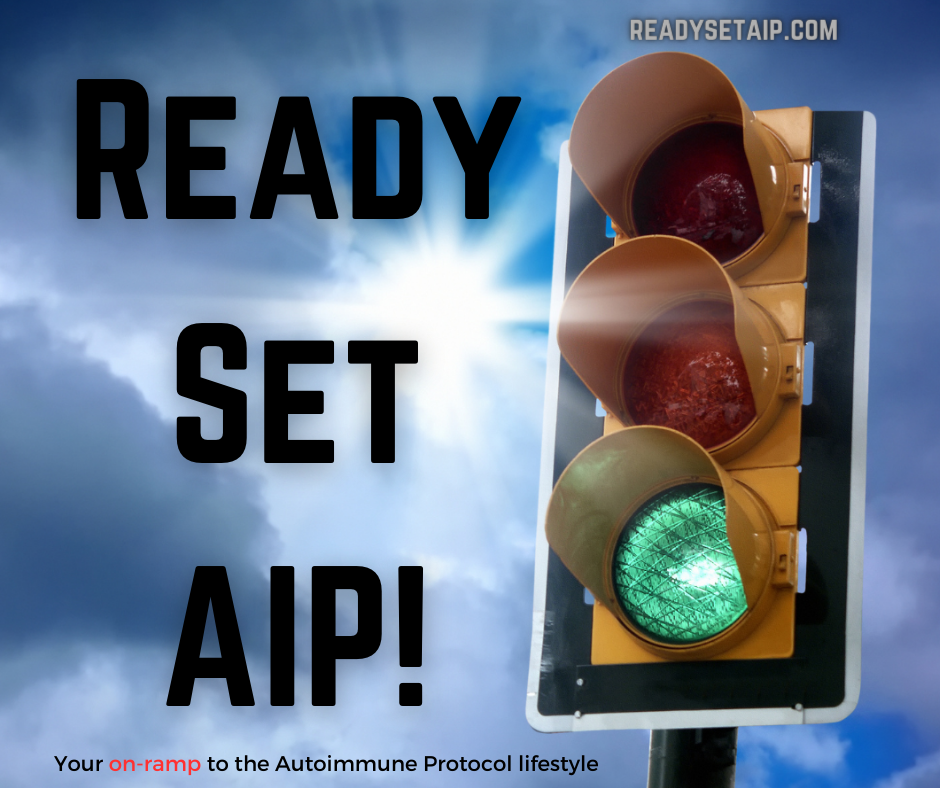 Tigernuts are nutrient dense
Unlike many other gluten free or grain free flour substitutes, tigernut flour actually has a lot going for it, nutritionally speaking! It is a great source of resistant starch, which is a prebiotic that helps the good bugs grow in our intestines. And according to the leading manufacturer of tigernut flour, they also pack a good amount of vitamins E, C, and B6 as well as the minerals magnesium, iron, and zinc.
So, how do you use it? Well, for that I turned to the many talented AIP bloggers creating recipes today and have cataloged the best here. I suspect this list will grow as more people learn of tigernut flour and look forward to adding to this post over time.
AIP Peanut Butter Substitute
Are you a lover of peanut or other nut butters and sad you can't have them on the elimination phase of AIP? Well, then you will love these two recipes.
If you don't want to make it yourself, you can now purchase jars of tigernut butter from ShopAIP!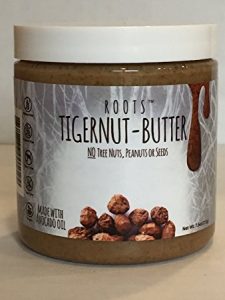 AIP Desserts
Yes, there is room for dessert when you are on a healing protocol like AIP… just make sure it is truly just dessert and doesn't replace the rest of your nutrient dense diet. These desserts made with tigernut flour are so good you could serve them to anyone… but you may want to keep them all for yourself!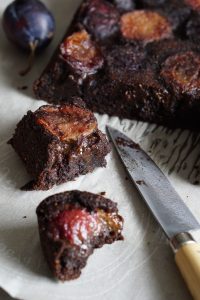 AIP Cookies & Candy
I adore these cinnamon cookies pictured below almost as much as adore the person who created the recipe! I was fortunate to have a sample of them made by Sophie herself the one time we met in person. Now whenever I make them I think of her!
AIP Energy Bites
As I mentioned above, tigernut flour actually contains a number of very beneficial micronutrients. There is also some evidence that the resistant starch that makes it such food for our gut microbiome is degraded by heat, so enjoying the flour in un-cooked form is a great idea! Just go slowly and be cautious if you have digestive issues or have had trouble with other forms of resistant starch in the past.
AIP Treats For One
This is the category that I really hope my blogging friends keep working on! Sometimes we just one a little something for ourselves, you know?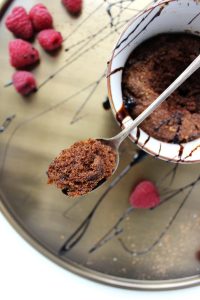 AIP Waffles, Donuts, Muffins, and other Breakfast Treats
Here is my catch-all category of all those little things you might serve for breakfast. Again, your nutrient dense AIP diet should mostly be made up of healthy protein and lots of vegetables, but some tigernut waffles or biscotti or even AIP donuts are fine once in a while!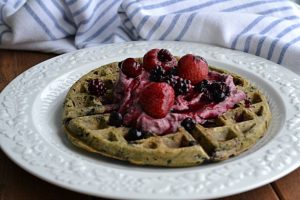 AIP Savory Dishes
Finally, tigernut flour can also be used in savory dishes. It makes a great binder for meatballs and I've been experimenting with it as a breading as well. This recipe uses it to make a "peanut" sauce…
Want even more delicious AIP recipes like this? Check out this roundup of 40+ recipes that feature cassava flour!
---
Please sign up for my weekly email newsletter to be the first to know about all my latest offerings and news!
Processing…
Success! You're on the list.
Whoops! There was an error and we couldn't process your subscription. Please reload the page and try again.
---