It's almost time to turn the page on another year! 2015 was a great year to "be paleo" – in large part because the definition of what that means is evolving with the times and no longer focuses on a strict list of yes and no foods and many more people are using it to help with chronic conditions and general wellness. The online paleo community is expanding too, particularly amongst those who specialize in the management of autoimmune diseases using the paleo autoimmune protocol (AIP), and we all benefit from their openness and creativity.
My Top Posts in 2015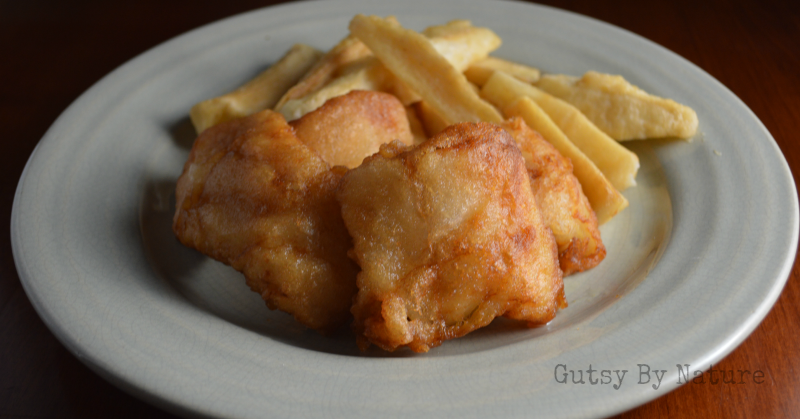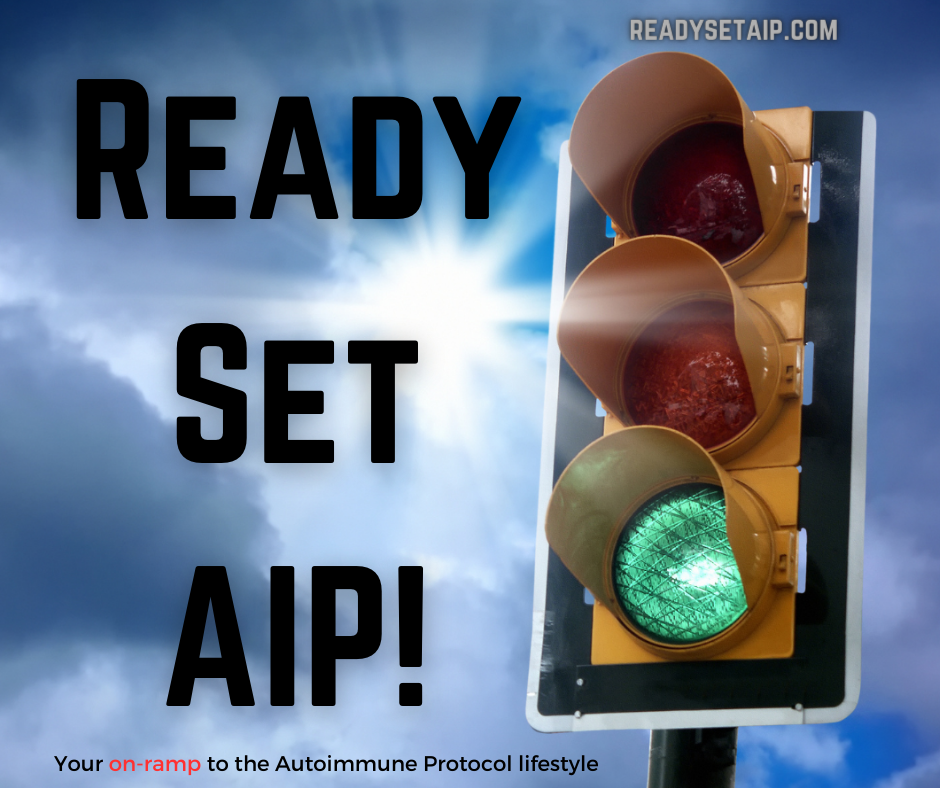 The most popular (and also my personal favorite – funny how that works!) recipe post in 2015 was this one for an AIP-friendly paleo fish and chips that I made in the deep fryer my Mr. Gutsy got me for Christmas last year. The secret ingredients are cassava flour and kombucha, which combined perfectly mimic the beer batter breading that is common at Friday night "Fish Fries" where I grew up in Wisconsin.
Cassava flour was clearly my favorite new ingredient of 2015! I used it to develop recipes for both savory and sweet dishes and have recommended it to countless others. There are a couple brands available, but my personal favorite comes from Otto's Natural and is the one I used to create and test all of my own recipes.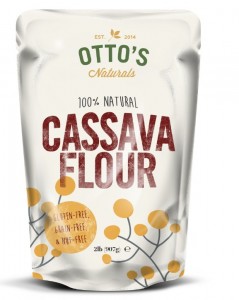 Other popular recipes from my own blog were these oven baked pumpkin spice pancakes, gingersnaps, chicken piccata (a recipe recreation from a popular restaurant), and these strawberry shortcakes. Although I no longer eat a strict paleo autoimmune protocol diet and don't limit my recipe creation to that template, it just so happens that all of these recipes are completely compliant with the elimination phase of the protocol. Knowing that this is what people who come to my blog are most interested in is useful and means that I will keep working on delicious recipes for this healing diet.
Recipes aren't the only posts that got attention in 2015. My review of the fledgling online grocery store Thrive Market was the most visited. Although it got off to a bumpy start, my relationship as a customer with the company has grown and I am happy to order from them every couple months or so. Check out my original review and be on the look out for an update. I also wrote up my tips for healthy travel, even while dealing with an autoimmune disease, and a post on why you might want to cut out coffee if you have Crohn's disease.
Delicious Paleo Recipes from Others
Let's get this out of the way first. 2015 was clearly the year of major advancement in recipe development of AIP-friendly baked goods and treats. In my year-end round up for 2014 it was just a quick afterthought, but this year my notes were filled with incredible yumminess from other bloggers who specialize in AIP compliant dishes. Topping the list are these AIP Brownies from Enjoying This Journey and this Sticky Ginger Pudding from Healing Family Eats. I also enjoyed the Crispy Cinnamon Thin Cookies from A Squirrel in the Kitchen, Raw Teacake with Salted Chai Caramel Topping from Comfort Bites and these No-Egg Waffles from Don't Eat the Spatula.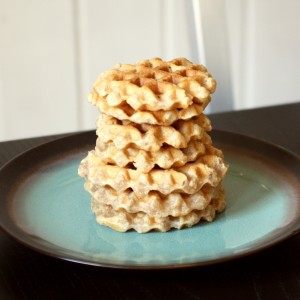 Going beyond the boundaries of the AIP, I also bookmarked these Mocha Almond Kind Bars from Plaid and Paleo and this Blueberry Chocolate Cake from Living Healthy with Chocolate.
It was a great year on the savory side too. I loved this AIP-friendly Red Cooked Pork from Provincial Paleo and this Smoky AIP Chili from Adventures in Partaking. This Plantain Chip Chicken from Sweet Treats is a standout and so is this version of Spaghetti and Meatballs from How We Flourish that is compliant with almost any healing diet you can think of! This isn't a recipe exactly, but How to Ferment Vegetables by Joanna Frankham is a great beginner's guide to an essential element of AIP.
My Favorite Gadget of 2015

The multi-function cooker (this is the model I have: Instant Pot IP-DUO60 7-in-1 Programmable Pressure Cooker 6Qt/1000W, Stainless Steel Cooking Pot and Exterior
) actually entered my life in 2014, but this was the year that I really fell in love with it! I primarily use it as a pressure cooker and developed this delicious recipe for Lamb Shanks with Ginger and Figs, among others. I use it weekly to make bone broth and loved this tutorial from Phoenix Helix. It also has a slow cooker function, so it has allowed me to eliminate one additional gadget from my crowded and small kitchen. It also has a yogurt function, which I haven't tried yet, and makes the best white rice I've ever tasted.
I predict that we will see a huge infusion of great new recipes specifically for the Instant Pot in the coming year. In the mean time, I am loving this Instant Stew from The Domestic Man and have made the Pressure Cooker Kalua Pork from Nom Nom Paleo twice already!
Musings on Health, Diet, and Lifestyle…
As the paleo diet moves beyond its origins as a "capital D" diet for weight loss and into the realm of a long term lifestyle for healing and wellness, many people are asking questions about some of the "gray area" foods that perhaps don't technically fit the definition of the original template. That's why I really appreciated this article on What's the Deal with Coconut Milk? by A Squirrel in the Kitchen and this one on What's Up with White Rice? by Phoenix Helix, both of whom are AIP-oriented bloggers I personally know and really respect. I also really liked this post on Being Asian on the AIP by Provincial Paleo, which crosses into some of these topics as well.
I really appreciated this article during IBD awareness week in December, I Have Crohn's. It Doesn't Have Me. by Eat, Heal, Thrive. Like Martine, diet has made a big difference for me, but Crohn's disease doesn't go away and I have had to learn to live with that reality. The silver lining for me is that it has made me appreciate life in ways I know my "healthy" friends don't and it has connected me with a community of amazing people, including Emma (The Bacon Mum) who wrote this inspiring post Lyme Disease – Every Cloud Has a Silver Lining. Also on the topic, I really appreciated reading Andrew Hurley's Story with Chronic Lyme on Beyond the Bite. And for more on specific conditions, check out Healing Psoriasis using AIP by Comfort Bites and How I Healed my Keratosis Pilaris Naturally by Pure and Simple Nourishment.
The long and short of it is this… 2015 was a great year to be using diet to heal and live your best possible life. I can't wait to see what 2016 has in store for us!