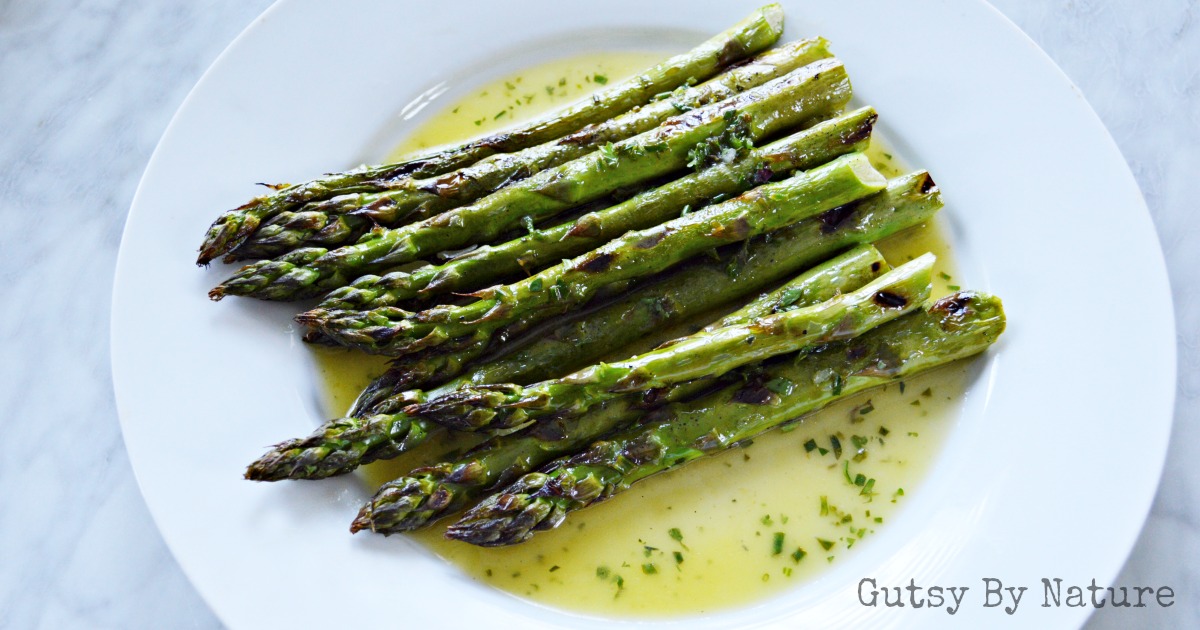 Grilling over high heat is one of the very best ways to prepare asparagus because you can get a nice char and smokiness, while still keeping it tender. But I always found it tricky because the spears would get caught in between the grates of my electric patio grill and sometimes even fall through to the heating element below if I wasn't careful. Plus, it was tedious and annoying to have to flip them over one at a time. I've heard of people grilling them on foil to avoid this, but I disliked that option because it doesn't create the attractive grill marks and variation of texture you get from direct contact with the grates.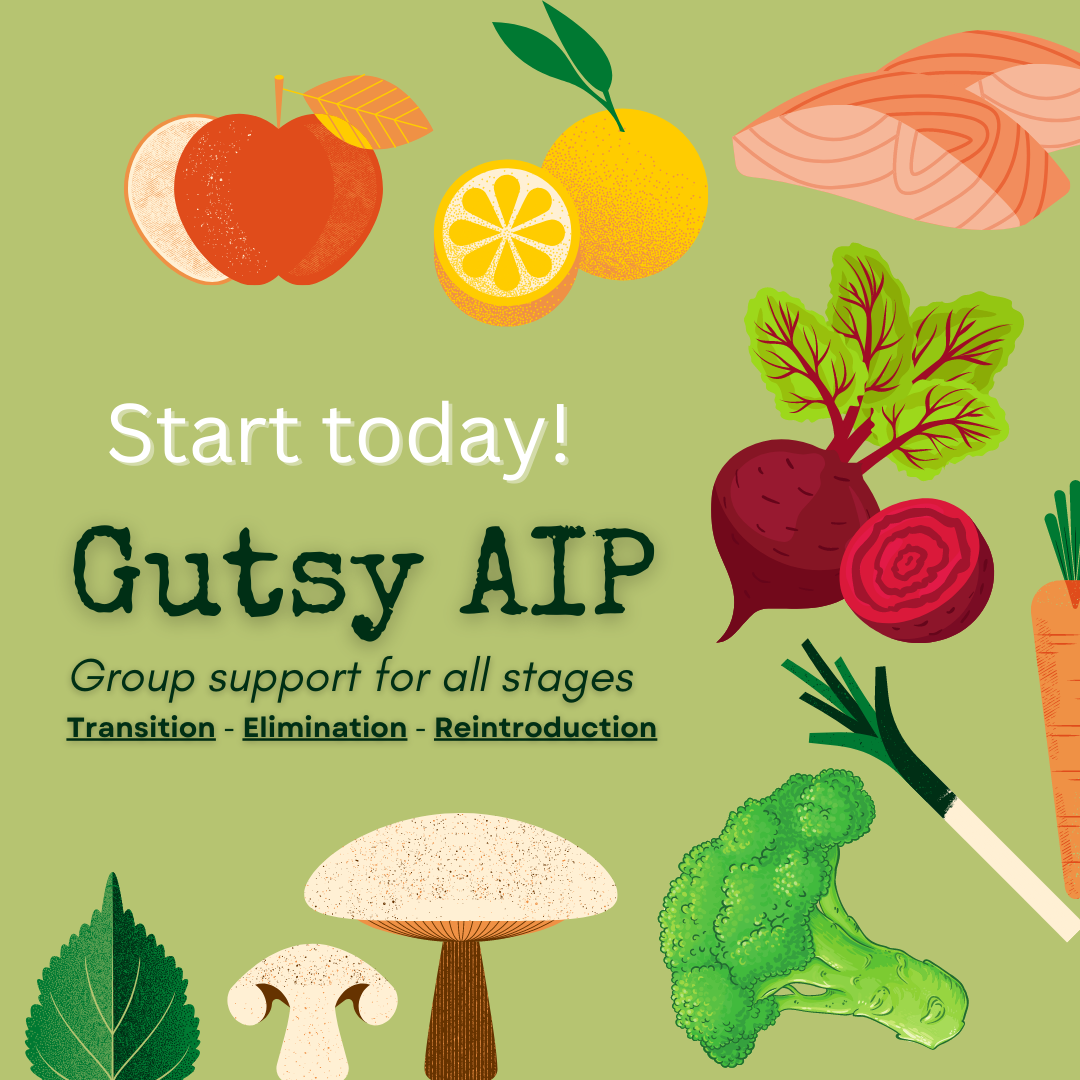 Grill baskets like these are a nice option and since I grill at least a couple times a week during the warm months, it might be a good idea to invest in one. But in the mean time I wanted a way to solve the problem of needing to flip each one and keep them from slipping down. I had them all laid out on a plate and thought "that reminds me of a raft… all I need is a way to connect them" while I was also threading chicken onto wooden skewers for dinner… and inspiration hit! I could line up the asparagus and then thread two skewers through them to make units that would be easy to flip and would stay in place on the grill. It worked perfectly… and I'll never go back to the old way!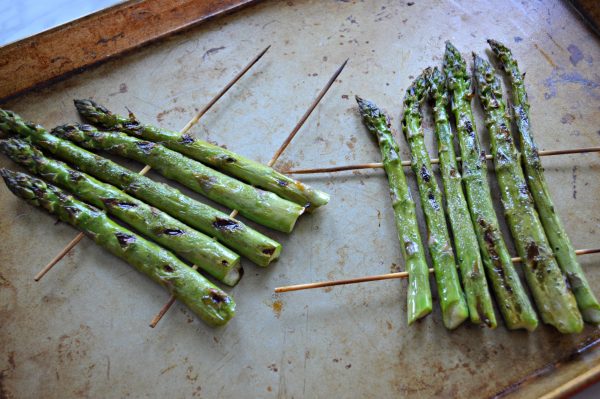 Grilled asparagus with just a little olive oil and salt is a delight, but you can take it up another level by adding a simple lemon and oil dressing and fresh herbs. The recipe below is flexible – if you have a different combination of herbs on hand, feel free to use whatever you like. It also makes more than you really need for a single pound of asparagus, but it keeps well in the refrigerator and is delicious on other grilled vegetables or as a salad dressing.
Notes for healing diets
This recipe is completely compliant with both the elimination phase of the paleo autoimmune protocol (AIP) and the specific carbohydrate diet (SCD). If you are following AIP and have reintroduced black pepper, feel free to sprinkle some on with the salt prior to grilling.
Asparagus is not considered low-FODMAP, but there is some nuance there. It should definitely be avoided during the early phases of elimination because all serving sizes are high in fructose and a person who discovers that they malabsorb fructose would definitely need to avoid it. But it isn't until you get to the larger servings (4+ spears) that the content of the other fermentable carbohydrates becomes a problem. Therefore, asparagus is a good food for people with digestive issues to do some experimenting with.
Want to learn more about the different types of FODMAPs? Check out this post.
Grilled Asparagus Recipe
Print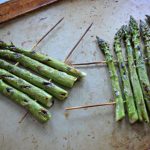 Grilled Asparagus with Lemon Herb Sauce (AIP, SCD)
---
Author:

Total Time:

14 mins

Yield:

4

servings

1

x
Description
Here is an elegant and effective solution for the challenges of grilling asparagus, plus a delicious lemon herb sauce that turns this humble vegetable into something really special.
---
1

pound asparagus (large spears will be easier to thread onto skewers)
Olive oil
Sea salt
Juice of

2

lemons

1/4 cup

olive oil

2 tablespoons

fresh parsley

1 tablespoon

fresh chives

1 tablespoon

fresh thyme
---
Instructions
Preheat grill on high heat.
Snap tough woody ends of asparagus spears off and discard.
Use two wooden skewers to create a "raft" of 5-7 asparagus spears, connected by threading the skewers through them. Repeat as many times as necessary with additional skewers.
Drizzle "rafts" with olive oil and rub with clean hands to evenly distribute on both sides. Sprinkle with salt.
Place "rafts" on hot grill and allow to cook undisturbed for 5 minutes, then flip and grill for an additional 3-4 minutes on the other side.
While the asparagus is grilling, prepare the sauce by finely chopping the fresh herbs and then combine with lemon juice and olive oil. Shake in a lidded jar or whisk vigorously to combine.
To serve, remove asparagus from skewers and pour sauce over top (if you have extra sauce, store in a covered container in the refrigerator for up to 3 days).
Prep Time:

5 mins

Cook Time:

9 mins

Category:

Vegetable
Did you enjoy this recipe? Want to be the first to hear about new AIP-friendly, gluten-free, Paleo recipes? Please sign up for my weekly email newsletter to stay in the loop!