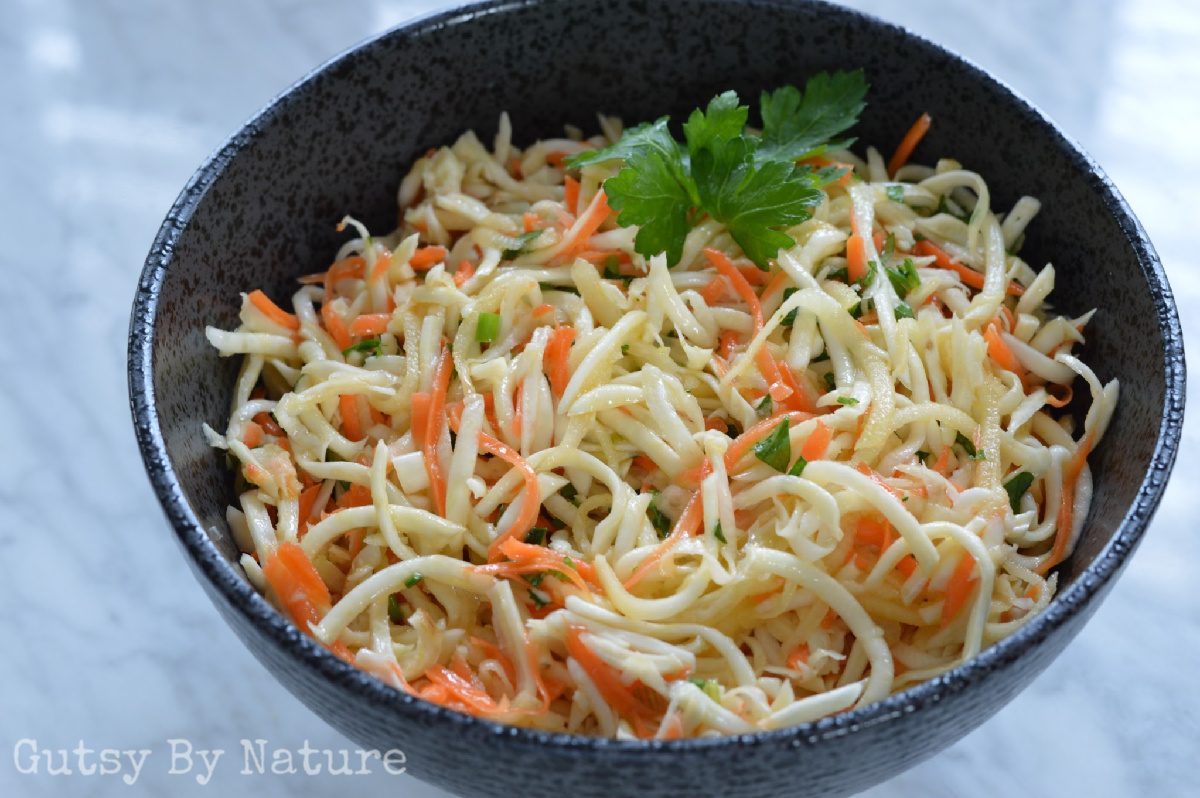 If you feel a thrill every time the grocery cashier has to look up the code for your produce choice… you just might be a nutrivore! Celery root (also known as "celeriac") is one that seems to get me those psychic bonus points for winning the "stump the cashier" game almost every time. It's about the ugliest and strangest vegetable you'll ever see, but as I move into my 6th year of eating with nutrient density in mind, it's become a personal favorite.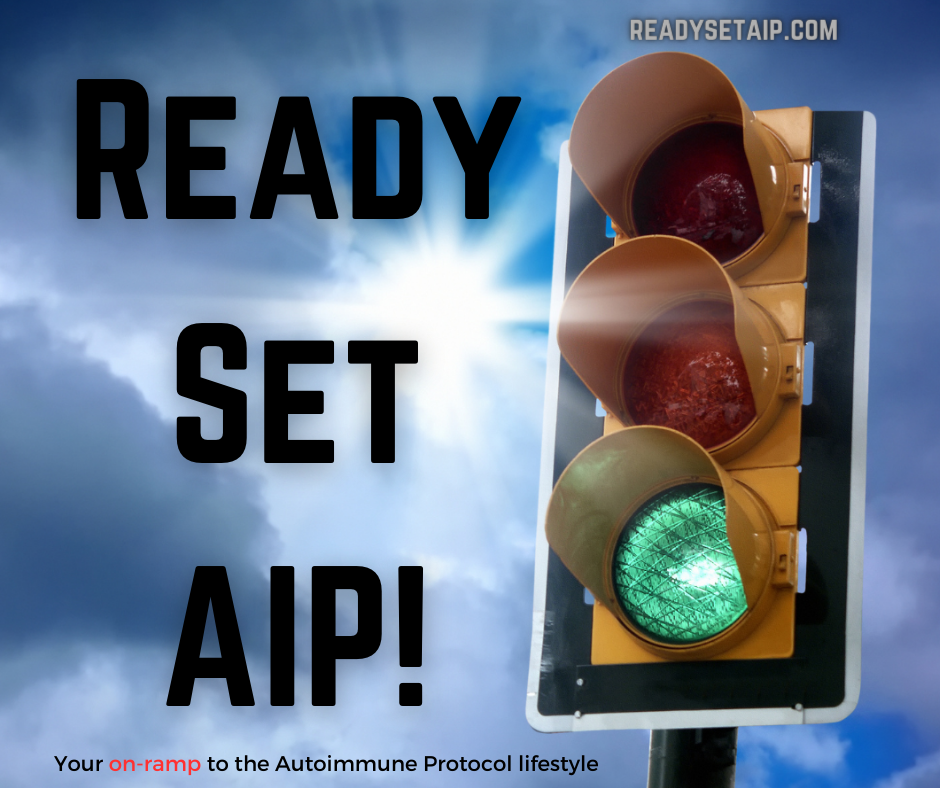 What is celery root?
As the name suggests, celeriac is related to the celery we've all grown up eating, but specifically cultivated so that more energy is devoted to growing the bulbous tuber underground instead of the stalk. You might find it in your store with something that looks like typical celery attached on top.
Either way, expect that it won't win any beauty contests! Don't see it in your produce section? ASK! Produce manager are able to make special orders, but they can't read your mind.
Why eat celery root?
I'm always pushing my clients simply to eat a diversity of vegetables, rather than rely on the same small number over and over. That's how we get the full range of nutrients needed for optimum healing on AIP and beyond. Celeriac in particular offers the following benefits:
High amounts of dietary fiber to keep your digestive system in top shape.
A good source of vitamins C, B6 and B5, K, niacin, riboflavin and thiamine; essential for many body functions.
Offers calcium, potassium, and phosphorous; minerals important for bone health.
It also tastes great! You can consume it raw, as in this delicious shredded salad, or cooked, as in this New England clam chowder recipe I posted last month.
What's great about this celery root salad recipe?
I created this recipe in late winter – a time of year when my vegetable-eating inspiration is in short supply! The main ingredients in this salad (carrots, celery root, and green apples) are all good winter storage vegetables and the addition of some lemon juice, green onions, and optional fresh parsley helps bring a freshness that I'm craving.
This is also an excellent recipe to make ahead, or include in a weekend meal prep session, because the celery root holds up very well, even after being tossed with the dressing. In fact, the flavors only improve with time given to mingle in the refrigerator.
Psst… Secret ingredient: Anchovy Paste!
I'm going to let you in on something… as weird as it may sound, anchovy paste is actually a fantastic ingredient to keep in an AIP refrigerator. I use a little dab of it to add flavor and a emulsification power to salad dressings in the same way I would have used a dab of dijon mustard in the past. All it takes is about 1/2 teaspoon and adds some nice saltiness and umami, without tasting fishy.
However, you do need to read labels. It should be just anchovies, some oil, and salt under the ingredients. For the AIP elimination phase, you'll want to find a brand that uses olive oil. There may be others, but this is the brand currently in my refrigerator. 
Celery Root and Carrot Salad Recipe (AIP)
Print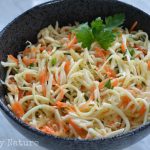 Celery Root and Carrot Salad (AIP)
---
Author:

Total Time:

15 mins

Yield:

4

-

6

servings

1

x
Description
Celery root wins the prize for ugliest produce… and also the prize for versatility and deliciousness! Enjoy it here in a refreshing salad, combined with carrots and green apples. Use compliant anchovy paste to make it AIP-friendly; use mustard to make it vegan.
---
2 tablespoons

lemon juice

1 teaspoon

honey

1/2 teaspoon

salt

1/2 teaspoon

anchovy paste or Dijon mustard

1/3 cup

avocado oil

1

medium celery root, cleaned and peeled

1

large carrot

1

tart green apple (such as Granny Smith), peeled and cored

2

green onions, sliced thin

2 tablespoons

chopped fresh parsley leaves (optional)
---
Instructions
Place lemon juice, honey, salt, anchovy paste or mustard, and avocado oil in a jar with a tight lid and shake vigorously to form an emulsified dressing. Set aside.
Using a food processor fitted with a shredding blade, or a box grater, shred the celery root, carrot, and apple.
Place the shredded vegetables and apple into a large bowl, mix in the onions and parsley leaves.
Pour dressing over top and gently toss.
Chill for at least 30 minutes before serving, to allow flavors to marry.
Prep Time:

15 mins

Category:

Salad
Did you enjoy this recipe? Want to be the first to hear about new AIP-friendly, gluten-free, Paleo recipes? Please sign up for my weekly email newsletter to stay in the loop!