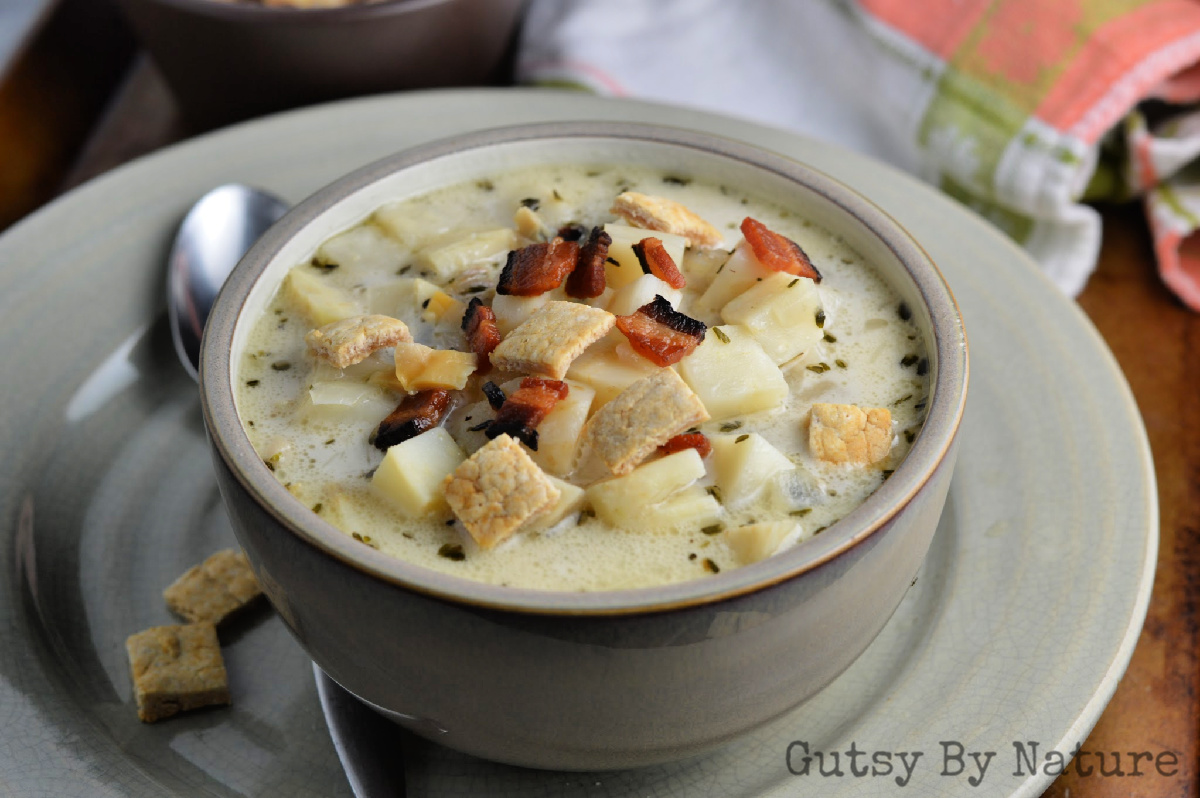 Your mouth may have trouble believing it, but there are no potatoes in this clam chowder or a drop of dairy. Celery root, or celeriac, is the single magic ingredient that serves as a perfect substitute for both also adds an enticing aroma and flavor. To top it off in complete New England "chowda" style, I also created my own version of gluten-free oyster crackers.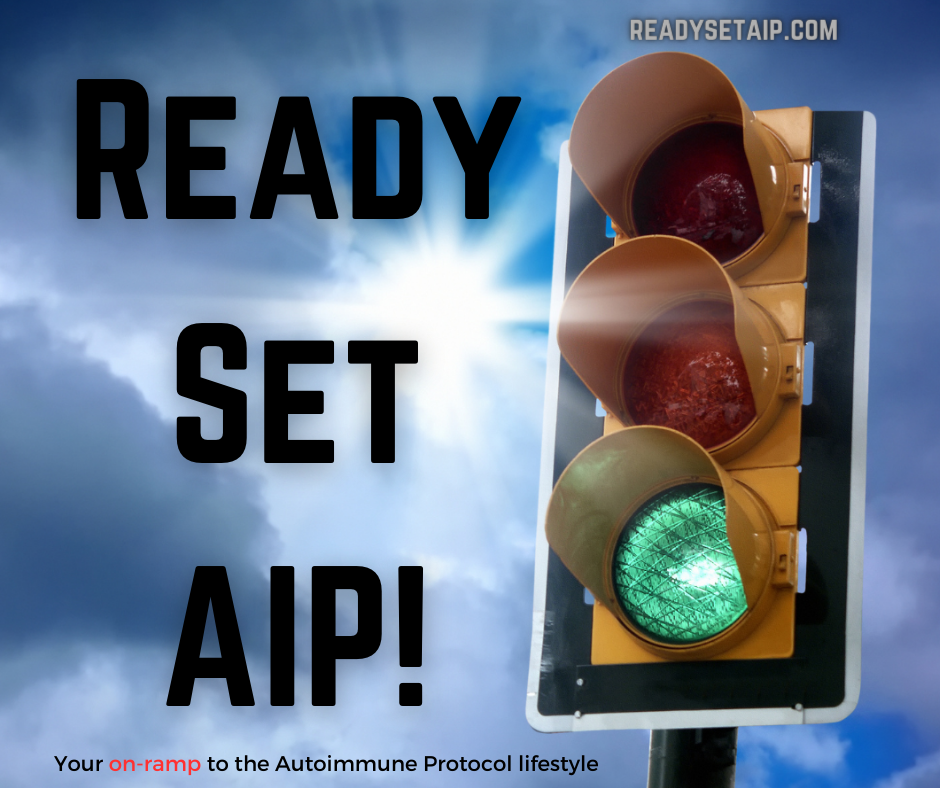 My introduction to clam chowder
If you are a regular reader of this blog, you know that formative years were spent in the land locked upper midwest of the US and didn't start eating shellfish of any sort until I was well into adulthood and started traveling the country for business and pleasure. My first exposure to creamy clam chowder was on a frigid winter night in Massachusetts and I was immediately smitten! For years I have sought to recreate that experience, but in a way that all could enjoy – even those who are following AIP or have a nightshade sensitivity.
My inspiration
The inspiration to use celery root in place of the potato and also eliminate the need for dairy came from this recipe for a creamy chicken and leek stew, created by my dear blogging friend Martine Partridge of Eat Heal Thrive. If you are not already familiar with dear Martine, I strongly encourage you to spend some time getting to know her through her recipes and consider purchasing the legacy project cookbook her family has created so she lives on through her food, called so appropriately Happy Nomming! It is currently available for pre-order and 100% of the proceeds go to the charity she selected, Make A Wish Foundation. Learn more here.
Coconut free option
I played around with this recipe a few different ways and like it best with the addition of a small amount of coconut milk, but since I frequently get asked for variations that don't use coconut, I also experimented with other formulations. You can choose to simply omit the coconut milk. This means that the broth will not have the typical "creamy" look you normally see in a New England clam chowder. Another option is to scoop out about 1 cup of the cooked celeriac at the very end, puree it in a high speed blender, and then return it to the chowder before serving.
Gluten-Free Oyster Crackers
If you are the sort of person who thinks chowder just isn't worth eating if you don't have some crackers crumbled in, give my gluten-free oyster crackers a try! One word of warning – they do harden up very quickly and aren't very good on day 2, so plan to eat them all right away.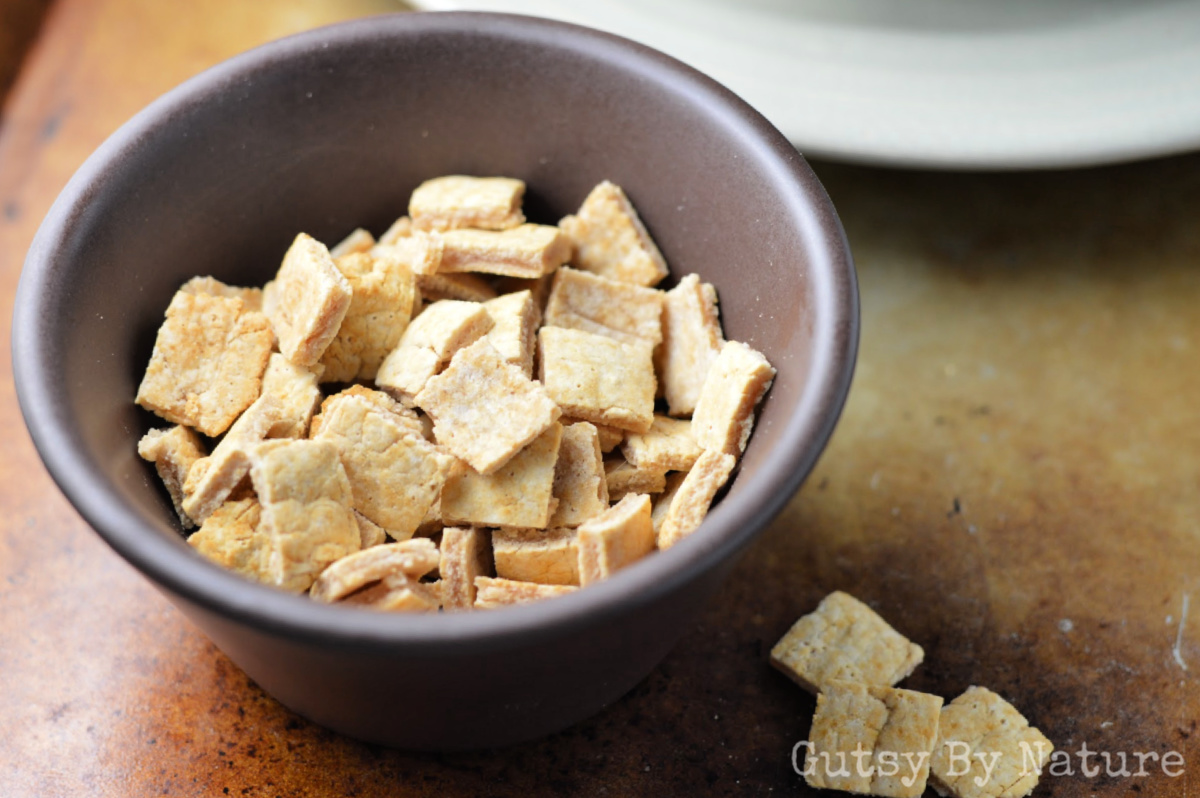 All right… enough chit-chat. Let's get to the recipe!
AIP Clam Chowder Recipe
Print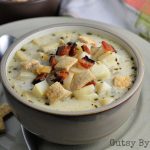 Clam Chowder (AIP)
---
Author:

Total Time:

1 hour 20 mins

Yield:

4

-

6

servings

1

x
Description
New England clam chowder is usually made with cream and potatoes, but this AIP-friendly version has a special alternative ingredient that makes it something all can eat and enjoy! Be sure to check out the gluten-free oyster cracker recipe also included in the blog post.
---
1 quart

water

25

littleneck clams (weighing about

2.5

pounds)

4

slices bacon

1

large onion (about

1 cup

when diced)

1

medium celery root (weighing about

1

pound)

1/2 cup

wine (optional)

1

bay leaf

1/2 teaspoon

dried thyme leaves

1 cup

coconut milk (optional)
---
Instructions
In large pot such as a dutch oven or stockpot, bring 1 quart water to rolling boil. A large pot is needed because clams tend to boil over once they begin cooking. If your pot is on the smaller size, be sure to watch closely and prepare to reduce heat if needed.
Add clams and cover. Cook for 5-10 minute, or until clams have opened.
With a slotted spoon, remove the cooked clams and spread on a baking sheet so they can cool.
Meanwhile, strain and reserve the resulting broth into a large container, discarding any accumulated grit or sediment. You will have a bit more than 1 quart of liquid. Set aside.
Prepare the next three ingredients as follows: cut the bacon into lardons, peel and mince the onion, peel and cut the celery root into pieces about the size of standard playing dice.
The clams should be cool enough now to handle, so remove them from their shells and finely chop.
In the same pot over medium heat, fry the bacon lardons until crispy and bacon fat has rendered (about 5 minutes). Use a slotted spoon to remove the bacon, leaving the rendered fat in the pot.
Cook onion in bacon grease until soft and slightly browned (7-8 minutes). Add celery root pieces and cook for 3 minutes, stirring the whole time.
If using, add the wine and cook until it has mostly evaporated (about 5 minutes).
Add bay leaf and thyme. Pour in the reserved clam broth.
Bring to simmer and cover. Cook covered for 20 minutes, then remove lid and cook for another 15 minutes.
If using, add the coconut milk. Alternatively, you can get a creamy look and texture by removing approximately one cup of cooked celery root and broth and puree it in a high speed blender before returning to the chowder.
Finally, stir in the chopped clams and about half of the cooked bacon.
Serve, garnished with the remaining bacon.
Prep Time:

20 mins

Cook Time:

1 hour

Category:

Soup

Cuisine:

New England
Looking for AIP-friendly ingredients for this recipe and others? I suggest ShopAIP!

AIP Gluten-Free Oyster Cracker Recipe
Print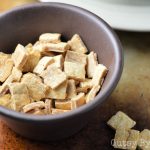 Gluten-Free Oyster Crackers (AIP)
---
Author:

Total Time:

25 mins

Yield:

4

servings

1

x
Description
If oyster crackers are the highlight of chowder for you, then you will love this recipe for an AIP-friendly version! Please note, these don't keep well. Plan to consume them the same day you make them.
---
---
Instructions
Preheat oven to 375° F.
In a medium bowl, combien cassava flour, arrowroot starch, salt, and baking powder.
Add honey and palm shortening and mix to distribute evenly, using your hands.
Pour in water and continue to mix with your hands, as if you were kneading bread. If mixture remains very dry and crumbly, add more water until it is just wet enough that it holds together but is still very firm.
Roll out between two layers of parchment paper until about 1/4 inch thick. Transfer to a baking sheet.
Remove and discard top parchment paper. Use a knife to cut into small squares, but don't try to separate at this point.
Bake for 13-15 minutes, or until lightly brown on top and crisp.
Remove from oven and allow to cool, then break apart into squares.
Prep Time:

10 mins

Cook Time:

15 mins

Category:

Snack

Cuisine:

New England
Did you enjoy this recipe? Want to be the first to hear about new AIP-friendly, gluten-free, Paleo recipes? Please sign up for my weekly email newsletter to stay in the loop!