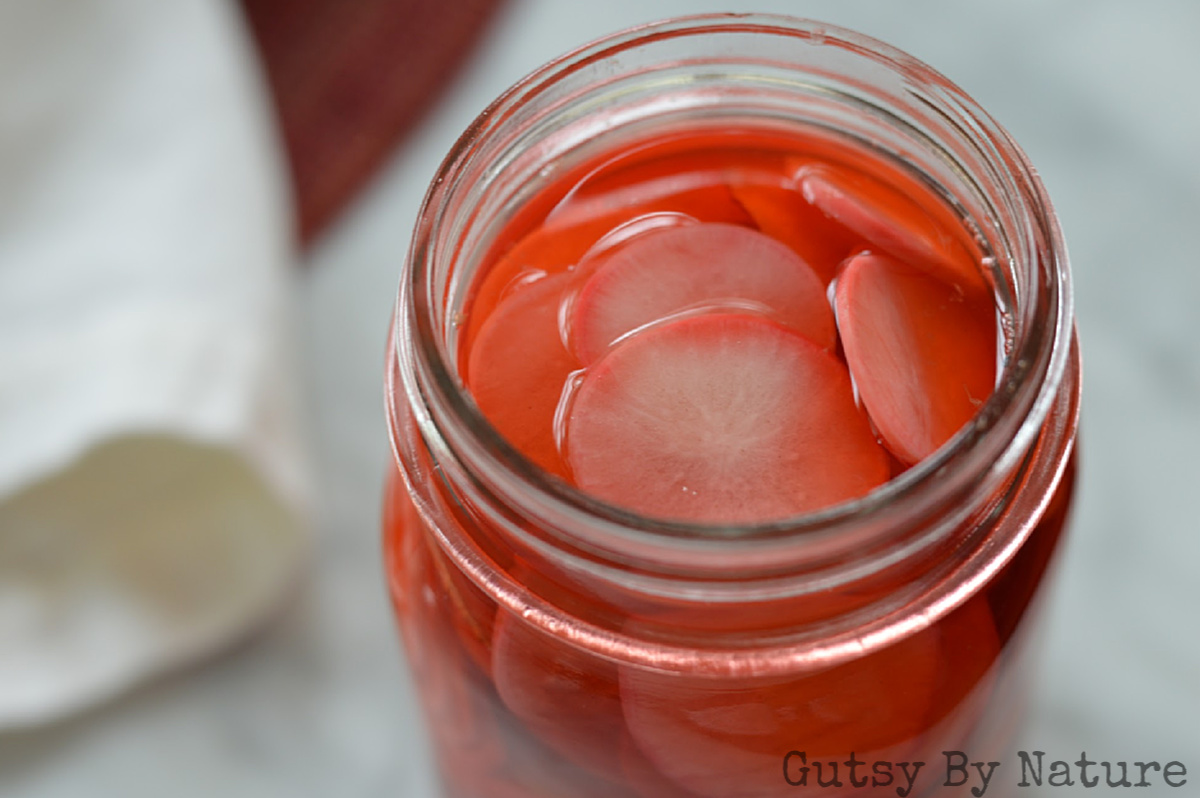 These quick pickled radishes are a treat for all of your senses… including your eyes! After just 30 minutes or so of chill time, the natural red pigment on the outside of the slices will infuse the brine with a hot pink hue that the white flesh of the radish takes on as well.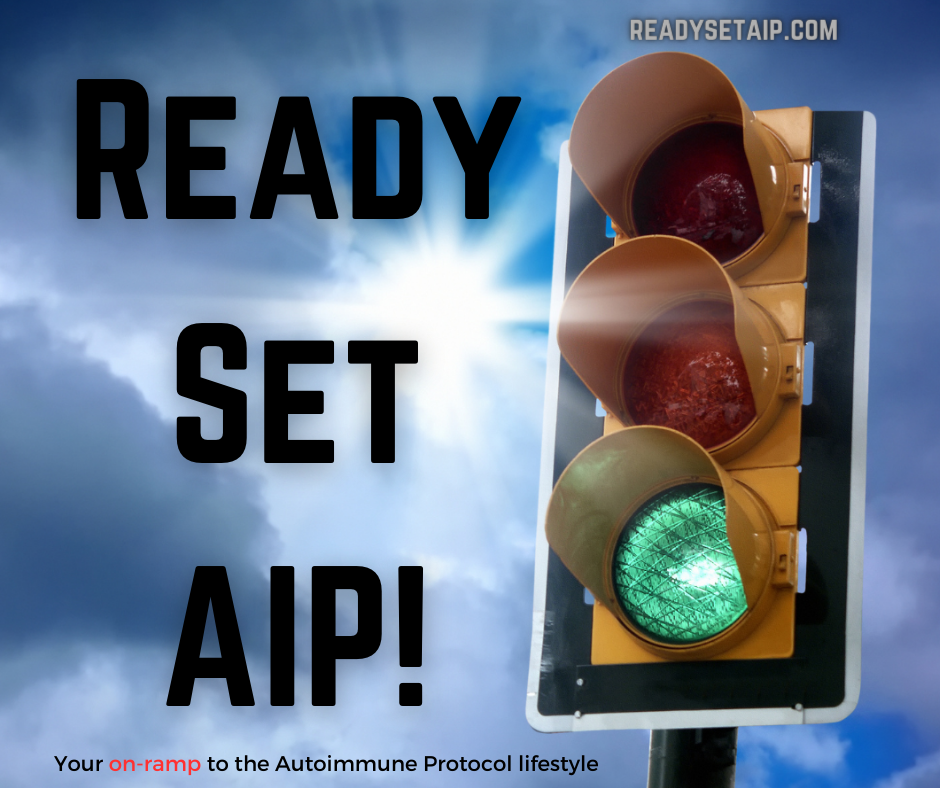 I particularly like including radishes in salads while on AIP because they add a vibrant color we might feel we are missing when we can't have tomatoes or other members of the nightshade family. This pickled variation was inspired by a seasonal menu option at CAVA, a local chain restaurant that features build-your-own mediterranean flavor bowls. Nothing on the menu there is 100% AIP, but with a few basic reintroductions it is a relatively nutrient dense option for lunches on the go.
And even better, it has inspired me to do some experimenting with different flavors at home. This radishes are the first successful result – and just in time, because I'll soon have some ready to be harvested from the garden.
What else can I do with radishes?
What else can I pickle (and stick to AIP)?
Tools for pickling success
You could pickle whole radishes or cut them anyway you like, but I found the best results came from slicing them as thin as possible with a mandoline. I also sliced the ginger and garlic the same way, which allowed me to easily distribute those aromatics throughout the jar. If you don't have a mandoline yet, this is a nice reasonably priced basic one. It is easy to use and doesn't take up much space in your cabinet between uses.
That's the model I have, but I've got my eye on one that is a little (OK, a lot…) more expensive and seems like it would be easier to use because it stands up. This is the one I'm considering… but please let me know in the comments if you have a better one to suggest!
Ingredients
Apple cider vinegar is my preferred vinegar, both because it is made from apples and not grains and is therefore AIP-compliant, but also because it has a lovely complexity of flavor that is perfect with the ginger and garlic. If you prefer to make these without any added sweeteners, you can simply omit the suggested honey, since the apple cider vinegar has a hint of natural sweetness on its own.
As always, my favorite place to buy AIP-compliant ingredients like apple cider vinegar (and much more!) is ShopAIP. All the label-reading and researching is done for you!
AIP Pickled Radish Recipe
Print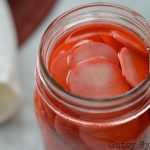 Pickled Radishes with Ginger and Garlic (AIP, SCD)
---
Author:

Total Time:

15 mins
Description
These pickled radishes make a colorful and tasty addition to salads, tacos, burgers, and dishes of all kinds. Or, just eat them straight out of the jar!
---
1

bunch radishes (about

1

pound)

2

–

3

garlic cloves
knob of ginger (about 2 inches)

1/2 cup

apple cider vinegar

1/2 cup

water

2 teaspoons

salt

2 teaspoons

honey (optional)
---
Instructions
Cut radishes greens off radishes and reserve for another use. Carefully wash the radishes to remove any grit and peel garlic cloves.
Using a mandoline or knife, slice the radishes, garlic, and ginger as thinly as possible.
Layer slices in a pint size mason jar or other glass container, distributing the garlic and ginger evenly throughout.
In a small saucepan over medium heat, combine the apple cider vinegar, water, salt, and honey (if using). Simmer just until the salt has dissolved and then remove from heat.
Carefully pour the vinegar brine over the radish slices, discarding any extra.
Cover and refrigerate for at least 30 minutes before serving.
Prep Time:

10 mins

Cook Time:

5 mins
Did you enjoy this recipe? Want to be the first to hear about new AIP-friendly, gluten-free, Paleo recipes? Please sign up for my weekly email newsletter to stay in the loop!