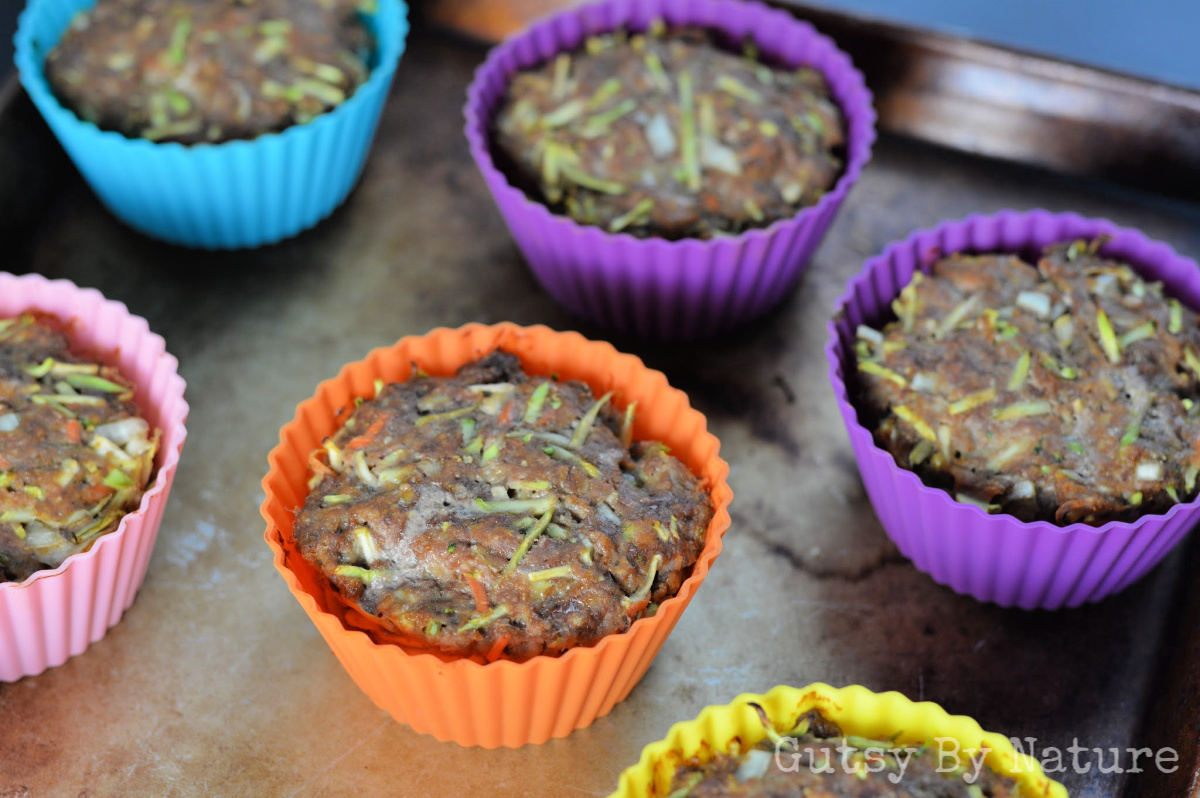 These cute little mini meatloaves are packed with vegetables and flavor, and the fact that they are formed into individual portions means they are faster to bake so you can whip them up on a busy weeknight and offer extra flexibility if you make them ahead as part of a meal prep session. The best of all worlds!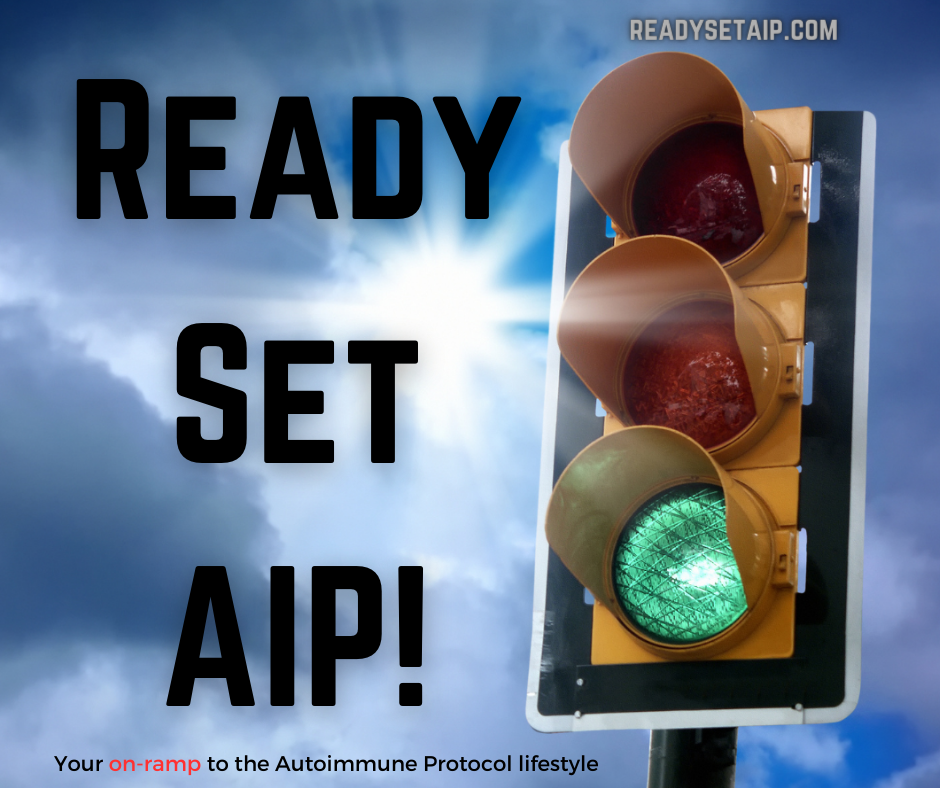 This is the fourth entry in my year-long series highlighting the easiest way I know to prepare some of the most nutrient dense powerhouse ingredients that we know we SHOULD be eating all the time, but especially when we are in a healing phase and following an elimination diet like the Autoimmune Protocol (AIP).To view the rest of the easy recipes in the series, click here.
This recipe features super versatile ground beef. Be sure you come back next week when I share 10 more of the best and easiest recipes featuring ground beef from my favorite AIP bloggers!
The nutritional value of grass fed beef
Any type of beef will provide high value protein and is also a good source of the micronutrients iron, zinc, and many B vitamins. But the meat from cattle that have been exclusively raised on their natural diet of grass will produce meat that contains approximately four times more omega-3 fatty acids than their counterparts that were feed an unnatural diet of grains. Additionally, grassfed beef is an excellent source of vitamin A and vitamin E and also has more calcium, magnesium, and potassium than the conventional beef. (source)
Should we worry about eating too much red meat?
Indeed, there is a link between high levels of red meat consumption and cancer, so you are not wrong to ask this question. However, the research shows that this link between meat and cancer tends to disappear once the studies adjust for vegetable intake. In other words, it doesn't seem to be the meat that led to cancer, but the lack of vegetables in the diet. My friend and colleague, Sarah Ballantyne, explains all the science behind this mechanism in this excellent article.
Purchasing and preparing grass fed ground beef
Ground beef is the most economical way you can add grass fed beef to your diet… but it still is more expensive than typical conventional meat. I get a quarter cow every year from a local farmer, but that option doesn't work very well for people who have limited freezer space or who don't have local farmers available to them. If that is the case for you, I suggest looking into delivery subscription services like ButcherBox.
TIME SENSITIVE! If you join ButcherBox before March 29th, you will get 2 lbs ground beef in every box for the lifetime of your subscription. Click here to claim the offer! (Note: This is an affiliate link, which means I get a small commission if you chose to take advantage of this offer.)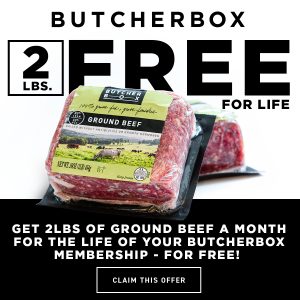 Easy Mini Meatloaf Recipe
Print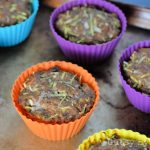 Easy Mini Meatloaves (AIP, SCD)
---
Author:

Total Time:

40 mins

Yield:

8

1

x
Description
Use pre-shredded vegetables and make these mini meatloaves in individual silicone muffin cups for the ultimate in ease!
---
---
Instructions
Preheat oven to 350° F.
In a large bowl, combine all ingredients. Use hands, but try not to "overwork" the meat in order to keep the resulting meatloaf as tender as possible.
Divide into 8 individual portions, using a large silicone muffin cup (such as these) if desired.
Place portions on a baking sheet and bake in over for 25 minutes or until internal temperature has reached 160° F.
Remove from oven and serve immediately, or cool and store covered in refrigerator for up to 4 days.
Notes
Tip: A bag of the "broccoli slaw" from Trader Joe's works nicely in this recipe.
Prep Time:

15 mins

Cook Time:

25 mins

Category:

Entree
Did you enjoy this recipe? Want to be the first to hear about new AIP-friendly, gluten-free, Paleo recipes? Please sign up for my weekly email newsletter to stay in the loop!

Wondering where to buy AIP compliant cooking oils and other shelf-stable ingredients? I suggest ShopAIP!

Other easy ground beef recipes from my blog archives