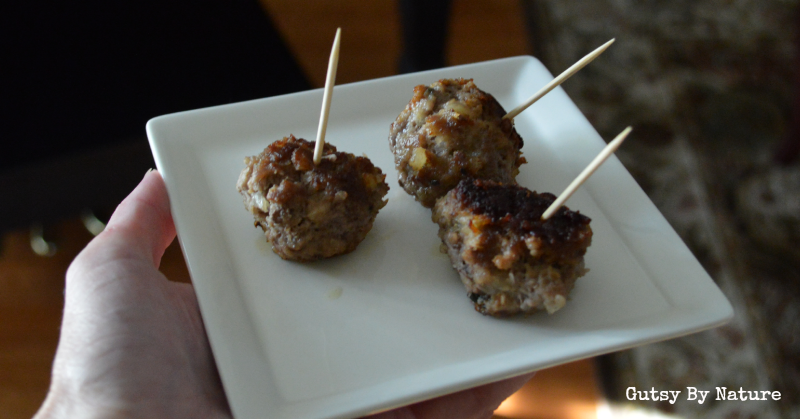 It has been well established that paleo meatballs do not NEED a binder like bread or breadcrumbs to hold their shape. Recipes for grain free and dairy free meatballs can be found and most of them taste really good. But they still lack a certain authenticity, a softness, a "meatball-iness." Or rather, they are heavy on the "meat" but come up short on the "ball-iness"! (There is a joke in there somewhere, I just haven't found it yet…)
This recipe for AIP paleo meatballs uses the not-so-secret ingredient of mashed yuca to recreate the taste and sensation of the traditional bread-y meatball one's Italian grandmother made from ground meat and leftover stale bread soaked in milk and held together with egg, but without the grains or the dairy (or even eggs). I don't actually have an Italian grandmother and if I did, I'm not entirely sure this would fool her, but I'd like to think I'd come close! If you crave a traditional meatball, give this recipe a try. And if you do manage to fool an Italian grandma, I'd love to hear about it!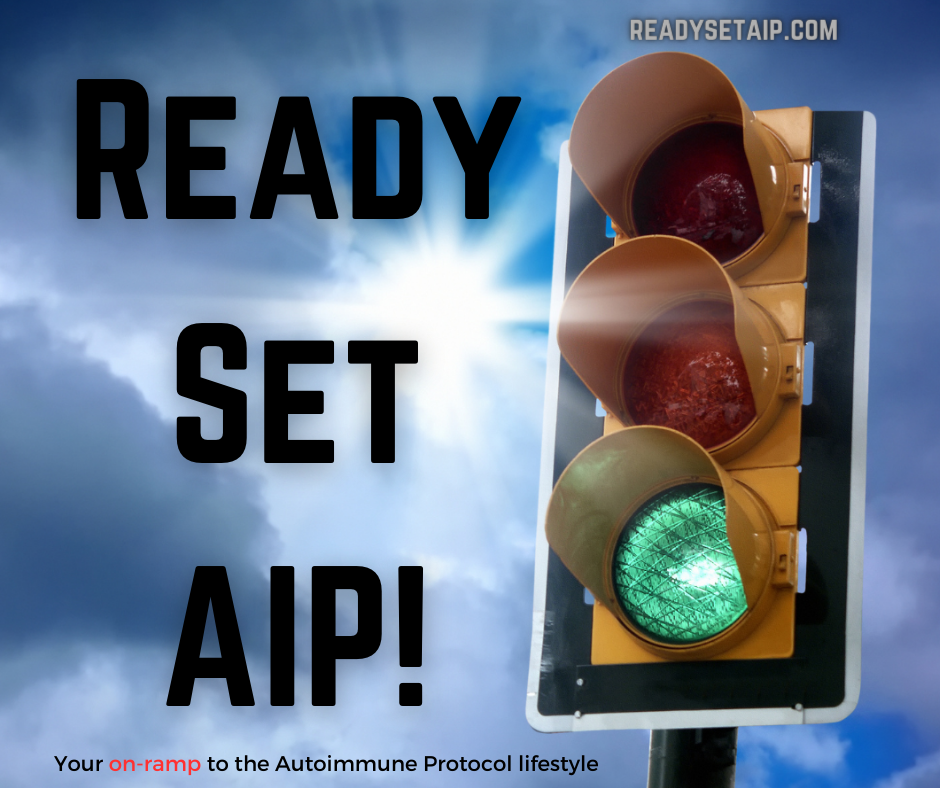 These meatballs are great served alone as appetizers or with your favorite sauce. They hold up well to simmering in tomato sauce (or "nomato" sauce for those of you who sensitive to nightshades or are eliminating them as part of the autoimmune paleo protocol) and taste even better as next-day leftovers when they have soaked up more of the flavor from the sauce.
What is yuca and where do I get it?
Yuca is a staple food in much of Latin America (where it may be called cassava) and in Africa (where it is often called manioc). In the United States, it can be found in groceries that cater to these populations, and I have also found it in the produce section of Whole Foods from time to time.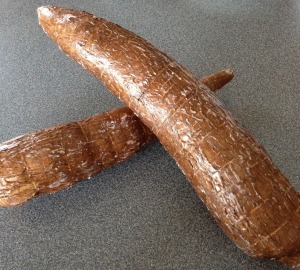 If you can get frozen yuca, you will be even better off. It is easier to work with and often better quality since the "fresh" yuca in our produce departments is probably not very fresh after its long trip. If all else fails, you can even order fresh yuca on Amazon as well as this canned yuca (disclaimer – I've never tried it and have no idea if it would work in this recipe or not).
Click here to learn more about yuca and find 15+ delicious paleo recipes that put it to good use!
Notes for healing diets
Paleo Italian Meatballs Recipe
Print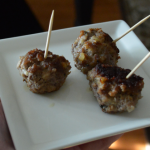 Paleo Meatballs that will fool your Italian grandmother! (AIP-friendly)
---
Author:

Total Time:

35 mins

Yield:

2

0

1

x
Description
This AIP-friendly recipe aims to recreate the "bread-y" texture of a traditional Italian American meatball without grains, dairy, nuts, or eggs.
---
1/2 cup

cooked, mashed, and cooled yuca

1

pound ground beef

1/2

pound ground pork

2 tablespoons

finely minced onion

2

garlic cloves, crushed or finely minced

1 teaspoon

dried oregano
salt

1/4 cup

coconut oil
---
Instructions
In a large bowl, use your hands to combine yuca, meats, onion, garlic, oregano, and about 1/2 teaspoon salt. Try to distribute the yuca evenly, but it is ok if some clumps stay together.
Shape into meatballs about 1 inch in diameter (recipe should make about 20 meatballs).
In a large skillet, heat coconut oil over medium low heat.
Working in batches if necessary, fry meatballs until well browned on all sides. This will take about 20 minutes altogether. TIP – Do not start turning the meatballs until they have cooked for about 5 minutes. This will allow a nice brown crust to begin to form.
Serve plain or with your favorite sauce as an appetizer, or simmer in your favorite red sauce and serve over a pasta substitute like zucchini noodles or spaghetti squash.
Prep Time:

15 mins

Cook Time:

20 mins

Cuisine:

Italian
---
Please sign up for my weekly email newsletter to be the first to know about all my latest offerings and news!
Processing…
Success! You're on the list.
Whoops! There was an error and we couldn't process your subscription. Please reload the page and try again.
---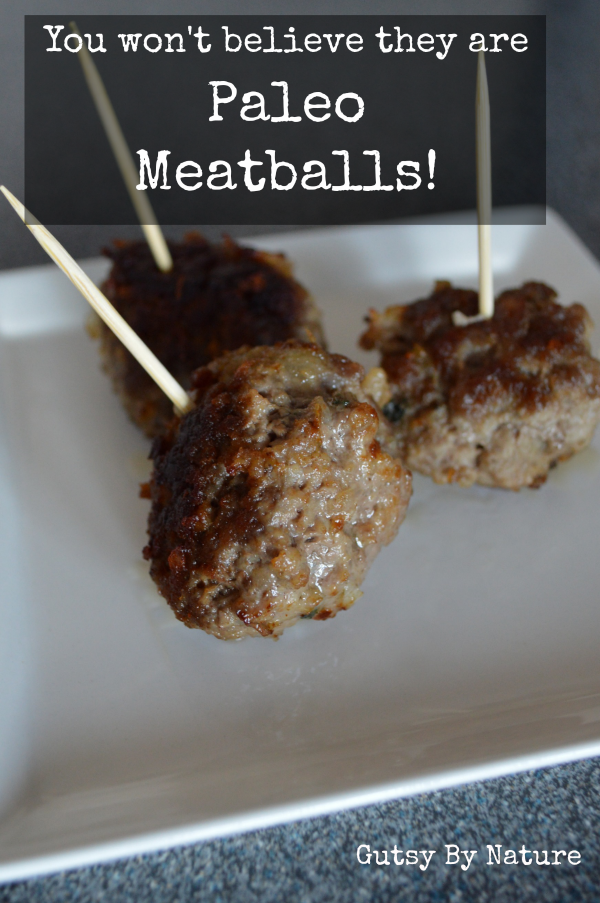 Shared on Paleo AIP Recipe Roundtable.