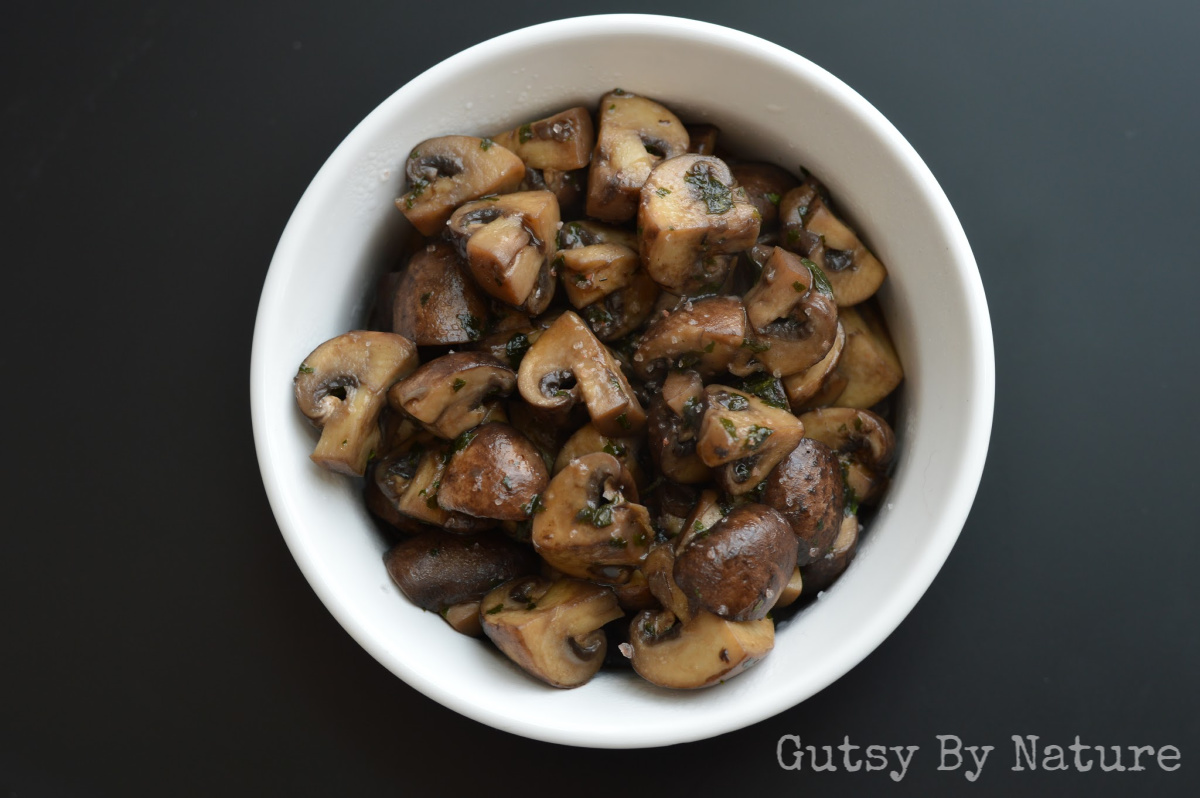 Sautéed mushrooms such as these are a gourmand's delight, combining the natural umami flavor of the mushroom with a hint of acidity from some apple cider vinegar, customizable flavor from your favorite herbs, and a sprinkle of course sea salt on top. They make an appealing side dish, or try moving them to the center of the plate, especially welcome if you are serving non-meat-eaters!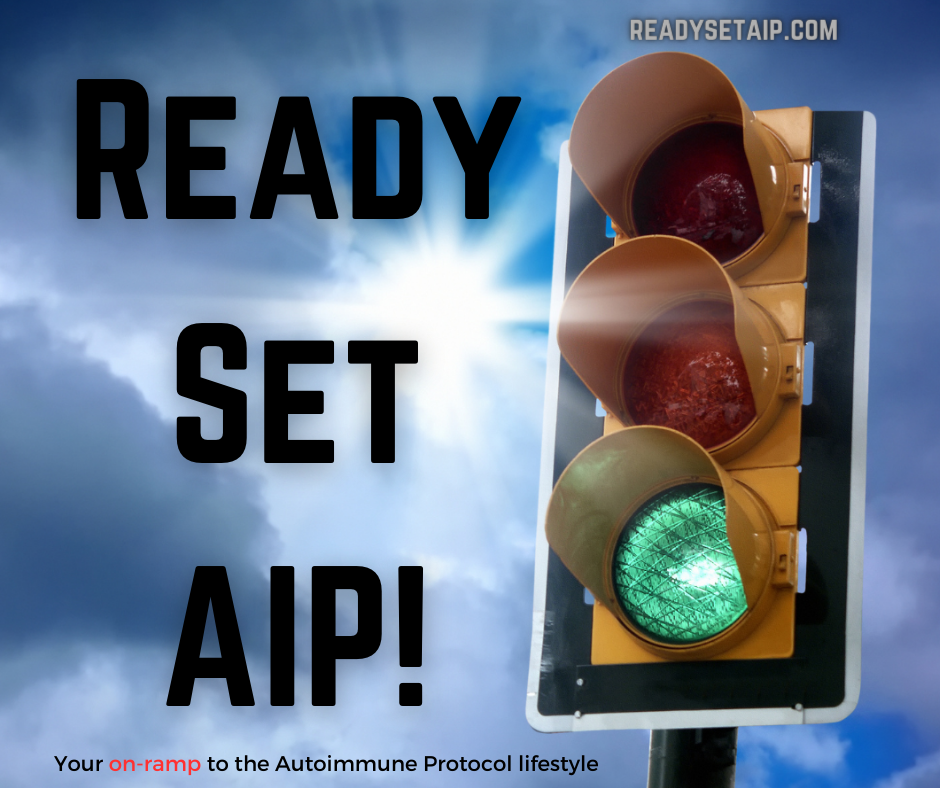 NOTE: This is the fifth entry in my year-long series highlighting the easiest way I know to prepare some of the most nutrient dense powerhouse ingredients that we know we SHOULD be eating all the time, but especially when we are in a healing phase and following an elimination diet like the Autoimmune Protocol (AIP).To view the rest of the easy recipes in the series, click here.
Be sure you come back next week when I share 10 more of the best and easiest recipes featuring mushrooms from my favorite AIP bloggers!
The nutritional value of mushrooms
Did you know that a serving of ordinary mushrooms provides 22 calories and loads of vitamins B2, B3, and B5, copper, selenium, phosphorous and potassium, as well as some vitamins B1, B6, B9, C and D AND iron, magnesium, manganese and zinc? There are also some exciting phytochemicals in mushrooms that science is only just beginning to understand and also a unique type of fiber that supports a healthy gut microbiome. You can learn more about the wonder of mushrooms and why I recommend all of my clients try to incorporate them into their diet every week here.
Is there anyone who should be cautious about eating mushrooms?
Because of that above mentioned fiber, people who have been advised to temporarily eat a "low residue" diet should stay away from mushrooms. Also, mushrooms are a "high FODMAP" food, so they may cause digestive difficulties in people with irritable bowel syndrome.
Types of mushrooms
I developed this recipe with "baby bella," also known as cremini mushrooms, but it would work just as well with the most commonly available white button mushrooms or any variety of mushrooms or a combination. Feel free to experiment!
Here are a few tips for preparing other mushroom types –
Portobello: Remove stem, halve caps and then cut each half crosswise into 1/2-inch pieces.
Oyster: Remove stems and then tear caps into 1 to 1-1/2 inch pieces.
King Oyster ("trumpet"): Cut off and discard lowest portion of stem if it is tough, then cut into 1/2-inch pieces.
Lion's mane ("pom pom"): Tear into 1 to 1-1/2 inch pieces.
Shiitake: Remove stems, then cut large caps into quarters and small caps into halves.
Maitake ("hen-of-the-woods"): Trim and cut into 1 to 1-1/2 inch pieces.
Easy Sautéed Mushrooms Recipe
Print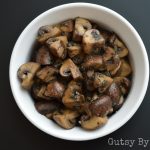 Easy Sautéed Mushrooms (AIP, SCD)
---
Author:

Total Time:

25 mins

Yield:

4

servings

1

x
Description
These easy sautéed mushrooms start out with a brief steaming which lets them release their moisture quickly, resulting in a beautiful and flavorful side dish you'll be proud to serve with any meal. Finish with your a dried herb of choice and feel free to experiment with flavors!
---
1

pound cremini mushrooms

1/4 cup

water

1 teaspoon

olive oil

2 tablespoons

apple cider vinegar

1/2 cup

bone broth

1 teaspoon

dried parsley, thyme, oregano, or other herb
Coarse sea salt
---
Instructions
Trim tough stem ends if necessary, then cut mushrooms into quarters.
Heat a large cast iron skillet over high heat. Add water and mushrooms and cook for 4-8 minutes, stirring occasionally, until skillet is almost dry and mushrooms are just starting to sizzle.
Reduce heat to medium-high and add oil. Stir mushrooms and continue to cook until mushrooms for 4-8 minutes longer or until are well browned.
Reduce heat to medium. Add vinegar and stir, cooking for 1-2 minutes or just until liquid has evaporated.
Add broth and cook, stirring occasionally for about 3 minutes, until liquid has reduced by half and become thick like a glaze.
Stir in dried herb and finish with a sprinkle of coarse sea salt before serving.
Prep Time:

5 mins

Cook Time:

20 mins

Category:

Side
Did you enjoy this recipe? Want to be the first to hear about new AIP-friendly, gluten-free, Paleo recipes? Please sign up for my weekly email newsletter to stay in the loop!
Wondering where to buy AIP compliant cooking oils and other shelf-stable ingredients? I suggest ShopAIP!

Other mushroom recipes from my blog archives