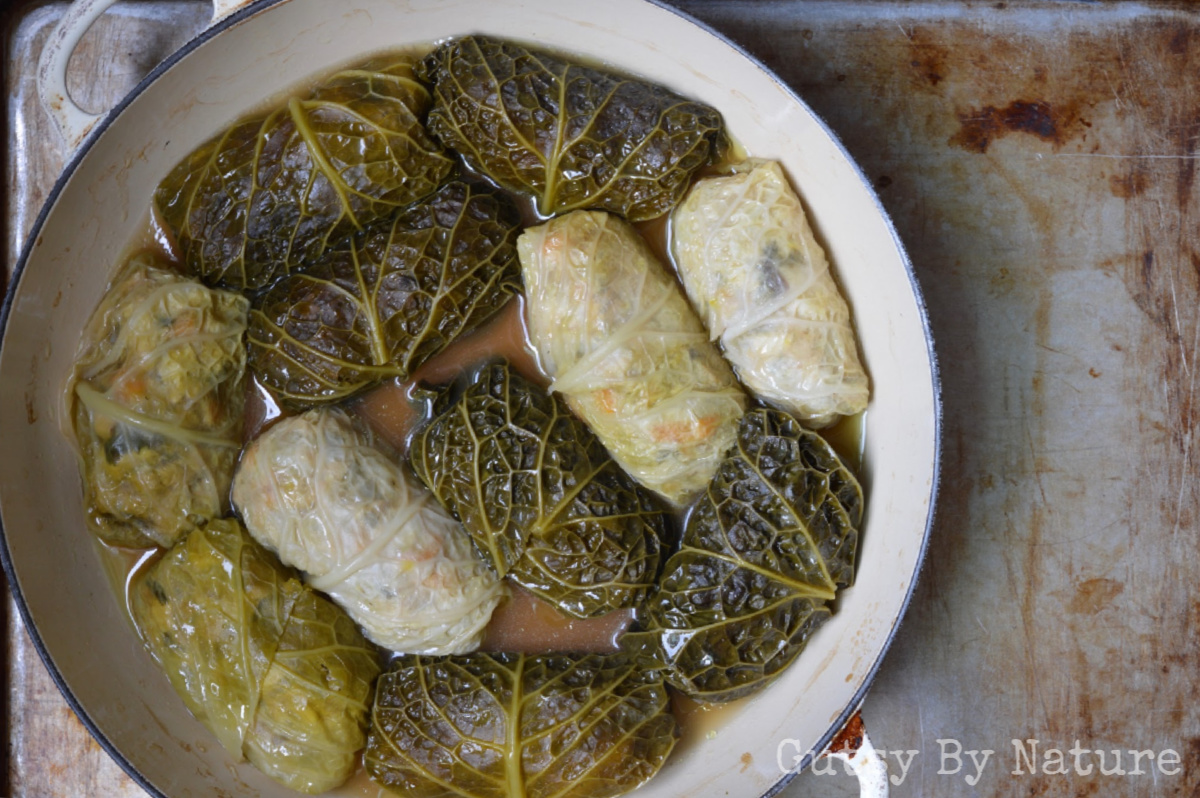 These updated chicken cabbage rolls share only two things in common with the cabbage roll made by the descendents of Eastern European immigrants and popular on potluck tables of my childhood. The cabbage. And the roll. Everything else is completely unrecognizable… and that's a good thing! A favorite dish for some, but I was never a fan of those dense blobs of ground meat, wrapped in a smelly cabbage leaf, and simmered in some kind of a tomato soup style mixture, so I never thought I'd be seeking out a way to make them AIP-compliant.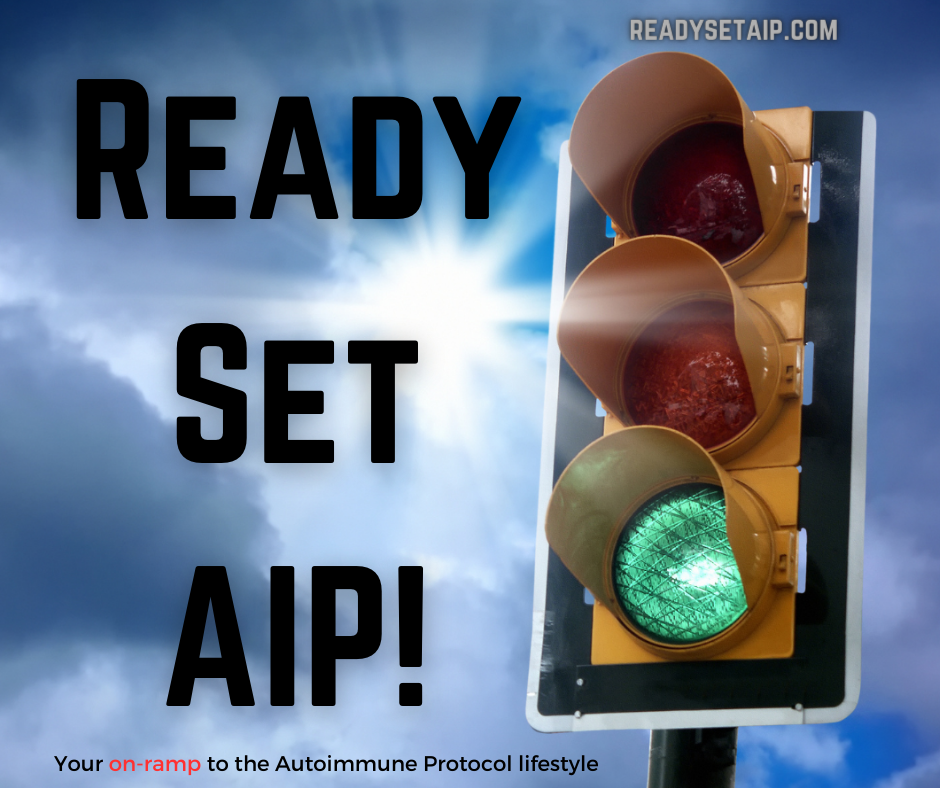 But then a couple weeks ago, my attention was captured by this recipe for sesame chicken cabbage rolls in the "food" section of my local newspaper. I skimmed the list of ingredients and did a double take! Those actually sounded pretty good. Maybe even delicious! So, I gathered up the ingredients, with just a few minor tweaks to accomodate my own dietary needs (no cornstarch, no red pepper flakes) and preferences, and realized the recipe author had put together an excellent flavor combination and technique, and I might be able to rework someone of it to be both AIP-compliant and more nutrient dense to share with you.
Why mushrooms?
If you compare the inspiration recipe linked in the paragraph above to my version below, you'll notice a significant change is my addition of chopped and cooked mushrooms and onions. This is partially to add some flavor and to extend the bulk of the filling in the absence of the rice that is in the original, but also for nutrient density.
I try to eat mushrooms at least three times a week and as often as every day if I can. They contain a unique type of fiber that supports a healthy microbiome in the gut and a host of essential nutrients and phytochemicals. Mushrooms are often grouped in with vegetables, though they actually are fungi, and Sarah Ballantyne goes as far as saying that mushrooms should be elevated to their own food group status because they are so nutritious.
Because of this, I've been playing around with lots of different mushroom preparations and working them into a lot of my daily dishes and recipe development, so expect to see more recipes like these in the future.
You can use any variety of mushrooms you like or can get your hands on in this recipe. I've been exploring the varieties offered at my local farmer's market lately and had a combination of lion's mane and king trumpet oyster mushrooms in the fridge when I was working on this recipe, but I'm certain that regular button or cremini mushrooms would work just fine as well. I encourage you to have fun with mushrooms too! If you don't have a local mushroom farmer and your grocery store isn't carrying anything fun, consider growing your own! I was given this kit as a gift last year and had a great time watching the mushrooms grow right in front of my eyes…
Other ingredients and modifications for other protocols
Homemade bone broth is likely your most cost effective option and the best way to ensure that it is high quality. If you use a commercial broth, be sure to carefully check ingredient labels.
Coconut aminos is an alternative to soy sauce that is AIP-compliant. However it is not SCD legal. If following SCD, omit and replace with an equal volume of bone broth.
Looking for a place to buy AIP-friendly shelf stable ingredients and prepared foods? I recommend ShopAIP!
Mushroom & Chicken Cabbage Rolls Recipe
Print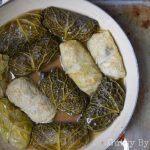 Chicken & Mushroom Cabbage Rolls (AIP, SCD)
---
Author:

Total Time:

1 hour 30 mins

Yield:

4

servings

1

x
Description
Traditional cabbage rolls get a new look with this AIP compliant and extra nutrient dense variation!
---
3 tablespoons

avocado oil(divided)

3 ounces

minced onions (about

1/2 cup

)

6 ounces

fresh mushrooms, chopped (about

2 cups

)

1

small head savoy cabbage

2 tablespoons

fresh lime juice

2 tablespoons

coconut aminos (for SCD substitute b

one

broth)

1 tablespoon

fresh ginger, grated

1

garlic clove, crushed or minced

1/2 teaspoon

dried turmeric powder

1/2 teaspoon

salt

1

pound boneless skinless chicken thighs, chopped into bite-sized pieces

3 ounces

diced carrots (about

1/2 cup

)

2 ounces

diced celery (about

1/2 cup

)

2 tablespoons

chopped fresh cilantro

1 cup

bone broth

2 tablespoons

apple cider vinegar
---
Instructions
In a skillet over medium-high heat, heat 1 tablespoon avocado oil. Add onions and cook until soft and slightly golden (about 4 minutes). Add mushroom pieces and cook until liquid is released and they are about 1/2 their original volume (about 3 minutes). Set aside to cool.
Bring a large stock pot filled with water to a strong boil. Use a paring knife to cut around the core of the cabbage so that the top few layers of the cabbage are loose, but otherwise leave it intact. Lower the cabbage into the boiling water. After 1 minute the loose outer leaves will be soft. Use tongs to remove the outer leaves and set on a plate. Continue cooking for another 3-4 minutes, or until all leaves have softened and then remove the remaining cabbage and let it until cool enough to handle.
In a large bowl, whisk together the remaining 2 tablespoons avocado oil, lime juice, coconut aminos (if using, or bone broth), ginger, garlic, turmeric, and salt. Add the chicken, carrots, celery, cilantro, and the cooked onions and mushrooms from step 1. Combine to distribute sauce evenly throughout mixture.
Preheat oven to 350 degrees.
Select 10-12 of the best cabbage leaves for the rolls, plus 3 or 4 additional large ones to serve a as a steaming "blanket" for the entire dish. Reserve the others for a separate application. Use a paring knife to cut out the thick center ribs of the leaves that will be the rolls, leaving the rest of each leaf intact.
Place about 1/2 cup of the chicken and vegetable mixture in center of each leaf and tuck in the sides and bring the bottom edges together to form an oblong package. Place the rolls seam side down in a single layer in a heavy casserole dish with a lid or dutch oven.
Place 3 or 4 large cabbage leaves over top all of the cabbage rolls then pour bone broth and vinegar over. Cover with lid and bake in oven for 1 hour.
Remove and discard the top cabbage leaves and serve the cabbage rolls hot, with some of the steaming juices poured over top or passed at the table.
Notes
Savoy cabbage works best for this dish, not only because the ruffles are pretty and the flavor is nice, but because the leaves are the right shape and roundness for easy rolling. It is worth the extra effort to seek it out.
Prep Time:

30 mins

Cook Time:

1 hour

Category:

Entree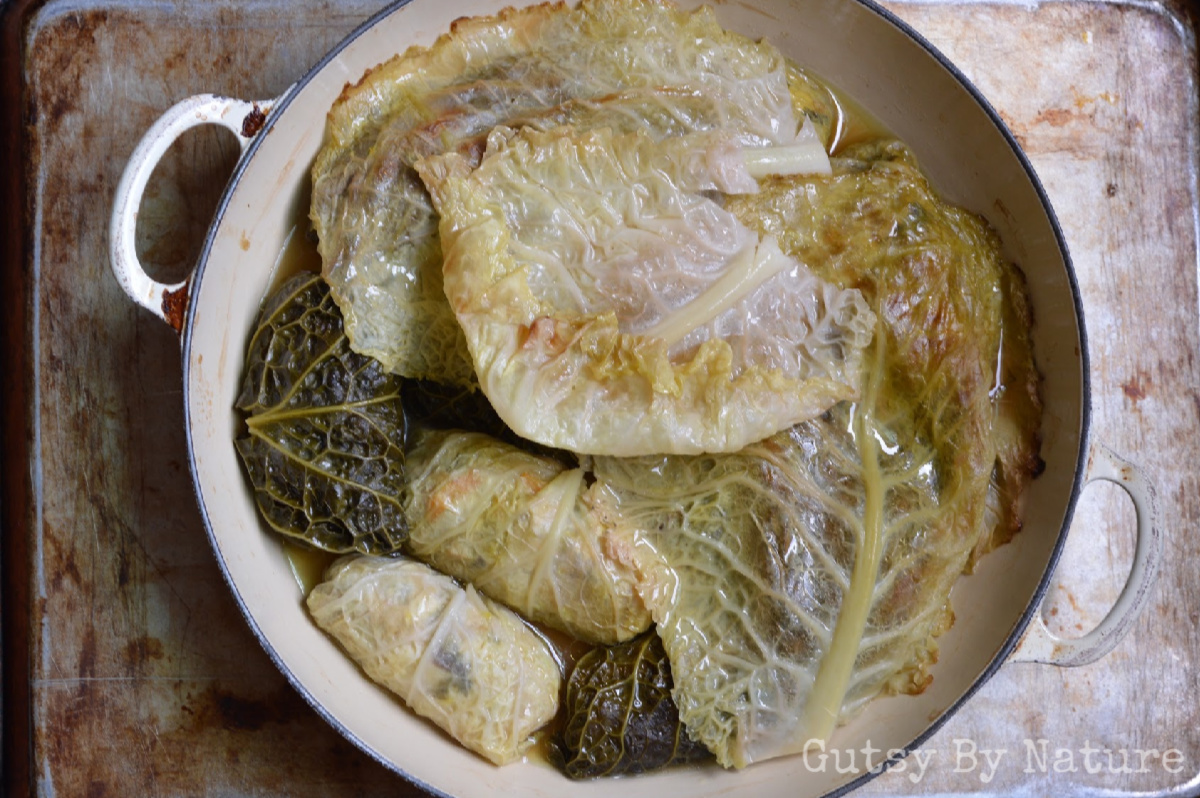 Did you enjoy this recipe? Want to be the first to hear about new AIP-friendly, gluten-free, Paleo recipes? Please sign up for my weekly email newsletter to stay in the loop!