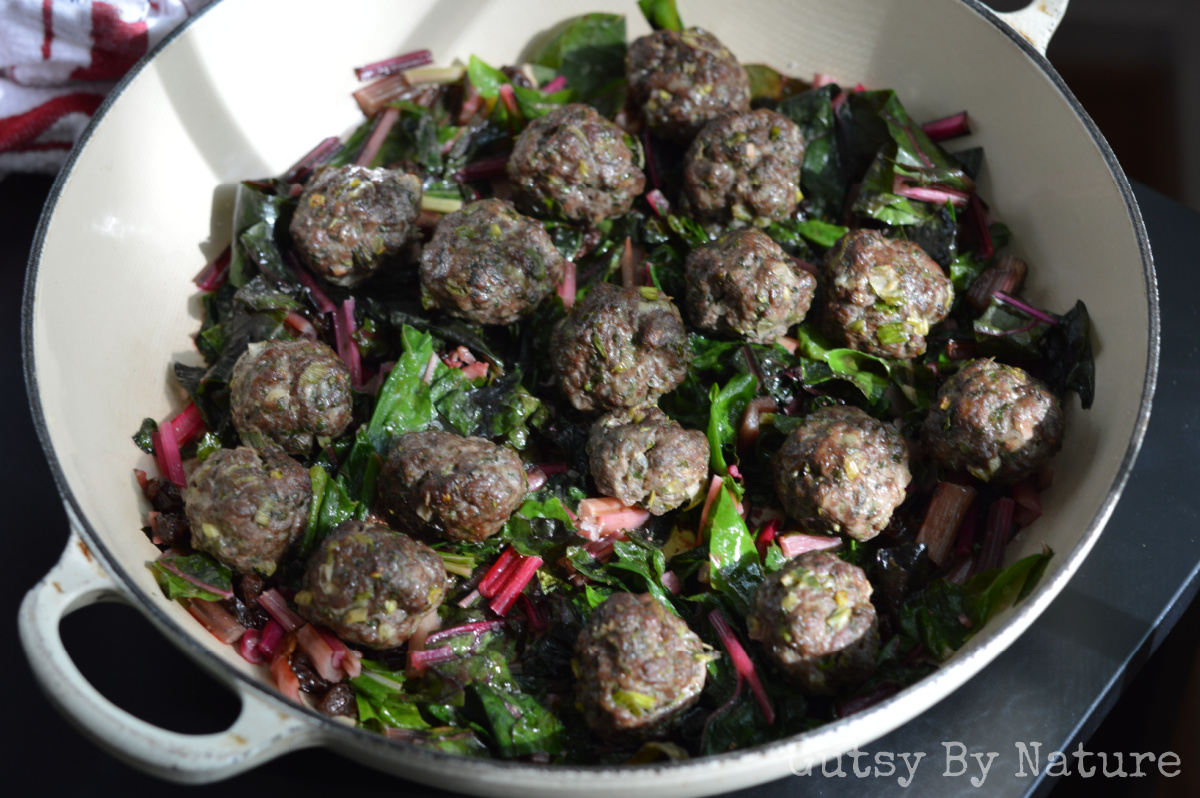 This week's new recipe for herb meatballs with sautéed chard is an homage to the late summer garden, especially the bountiful herbs and the bright colors of the rainbow Swiss chard just now hitting its peak. I was inspired to create this recipe a couple weeks ago when my self-study and exploration of world cuisines took me into the traditional Persian foods and I was struck by how they used herbs not just as flavoring afterthoughts but as the central focus. One of my Instagram followers told me that fresh "herbs are cheap in Iran" and so it is a challenge for people in the United States where those little plastic boxes of herbs are extremely expensive, ounce for ounce!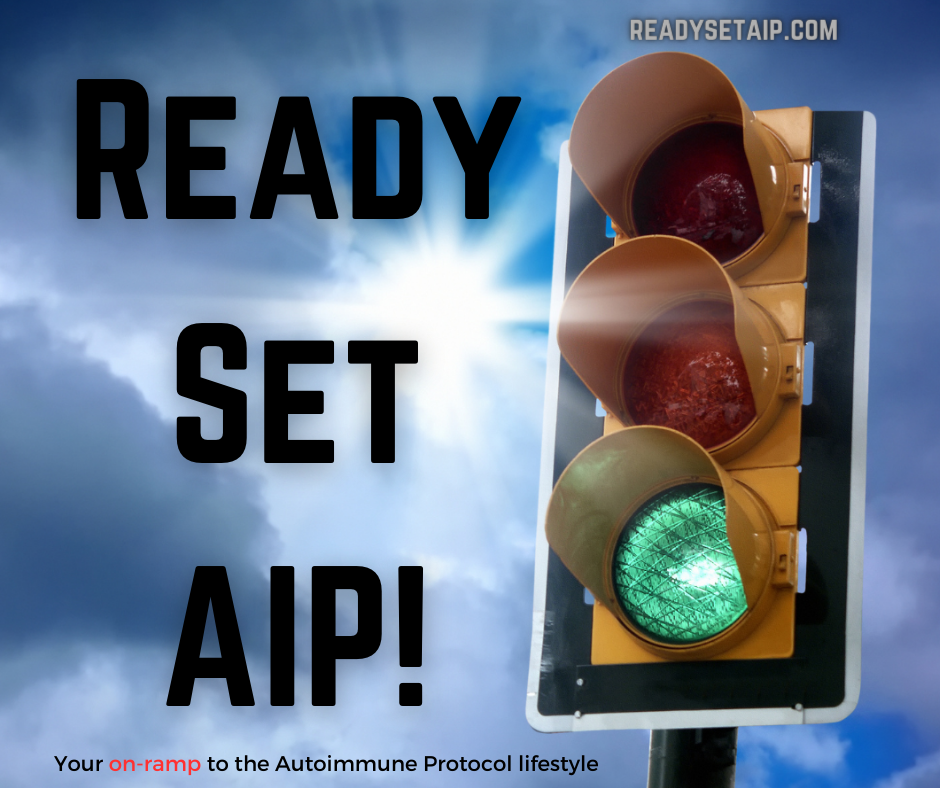 Which herbs to use?
The beauty of this "herbalicious" recipe is that it is very flexible. If you have an herb garden or have some extra herbs purchased for a separate recipe, feel free to use whatever soft leafy herbs you have in excess. If you are buying herbs at a market specifically for this dish, you might want to load up on parsley and/or cilantro since that is generally cheaper and then just get one other type that you like.
My favorite combination during the recipe development stage of this dish was one that was heavy on tarragon and also included some parsley, mint, and Thai basil. If I had any cilantro growing right now, I definitely would have used that too.
AIP Reintroduction Ideas
This dish as written is compliant with the elimination phase or the autoimmune protocol (AIP), but it is a beautiful canvas to showcase some flavorful reintroduced foods if you are ready to expand your horizons. Here are just a few ideas…
Mix in up to 1 teaspoon of ground cumin seed (a stage 1 reintroduction) to the meatballs.
Make the meatballs more nutrient-dense by adding an egg yolk (a stage 1 reintroduction).
Make the meatballs hold together a little better by adding an egg white (a stage 2 reintroduction).
Toss 1/3 cup of pine nuts (a stage 2 reintroduction) in with the garlic clove in step __
Mix in up to 1 teaspoon of paprika (a stage 3 reintroduction) to the meatball mixture.
Make the meatballs softer by adding a 1/2 cup of gluten-free quick cooking oats (a stage 4 reintroduction).
Sprinkle the finished dish with Aleppo pepper or red pepper flakes (a stage 4 reintroduction).
Do you need a refresher on the reintroduction stages and the best way to test these foods? Check out this blog post by my friend and mentor Angie Alt – Reintroductions on AIP: The Definitive Guide.
Herb Meatballs with Swiss Chard Recipe
Print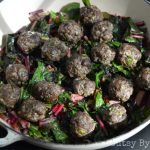 Herb Meatballs and Sautéed Swiss Chard with Raisins (AIP, SCD)
---
Author:

Total Time:

35 mins

Yield:

4

servings

1

x
Description
You can use any combination of fresh leafy herbs in these meatballs. Great options include parsley, cilantro, mint, basil, tarragon, or marjoram.
---
For the meatballs
1 cup

leafy green herbs, tightly packed

5

green onions

1

pound ground beef

1/4 teaspoon

salt

1 teaspoon

cinnamon
For the chard
1

bunch rainbow Swiss chard

1 tablespoon

olive oil

1

garlic clove, minced

2 tablespoons

raisins
Salt
---
Instructions
Make the meatballs
Preheat oven to 400° F. Line a baking sheet with parchment paper.
Use a small food processor to finely chop the herbs and green onions.
In a medium bowl, combine herb and green onion mixture with ground beef, salt, and cinnamon. Use your hands to mix thoroughly, then roll into golf-ball sized meatballs (about 15-18 in total) and place on parchment-lined baking sheet.
Bake for 20 minutes.
Make the chard
Meanwhile, prepare the chard on the stovetop in a skillet or wide pot with a lid.
Rinse the chard and shake off excess water, but leave it slightly wet. Cut into strips about 1-2 inches wide, including stems.
Over medium-high heat, and the olive oil and the garlic and heat until garlic is sizzling and fragrant.
Add raisins and damp chard. Stir and cover.
Allow to cook covered for 2-3 minutes, then uncover and season to taste with salt. Cook, stirring frequently until greens are desired tenderness and any excess water has evaporated (about 2-3 minutes).
Turn off heat and set aside.
When meatballs and finished cooking, add them to the pot with the chard and toss to combine before serving.
Prep Time:

15 mins

Cook Time:

20 mins

Category:

Entree
Did you enjoy this recipe? Want to be the first to hear about new AIP-friendly, gluten-free, Paleo recipes? Please sign up for my weekly email newsletter to stay in the loop!

Looking for more recipes that use lots of herbs? Try these from my archives…
Looking for a one-stop shop your entire AIP journey, including reintroductions? I recommend ShopAIP!
Click to Pin It!