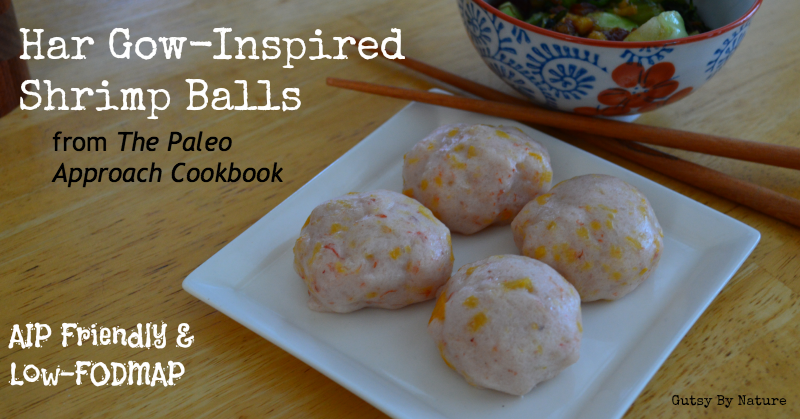 This is it! The Paleo Approach Cookbook: A Detailed Guide to Heal Your Body and Nourish Your Soul
 by Sarah Ballantyne (also known as The Paleo Mom) is finally in print! I was so excited to get a review copy this week and start cooking from it immediately. The first recipe I made was this one for shrimp balls inspired by a har gow, a Chinese dim sum favorite I never thought I'd have again after going paleo. I was so pleased that Sarah agreed to let me share this one with you all as a special sneak-peak preview!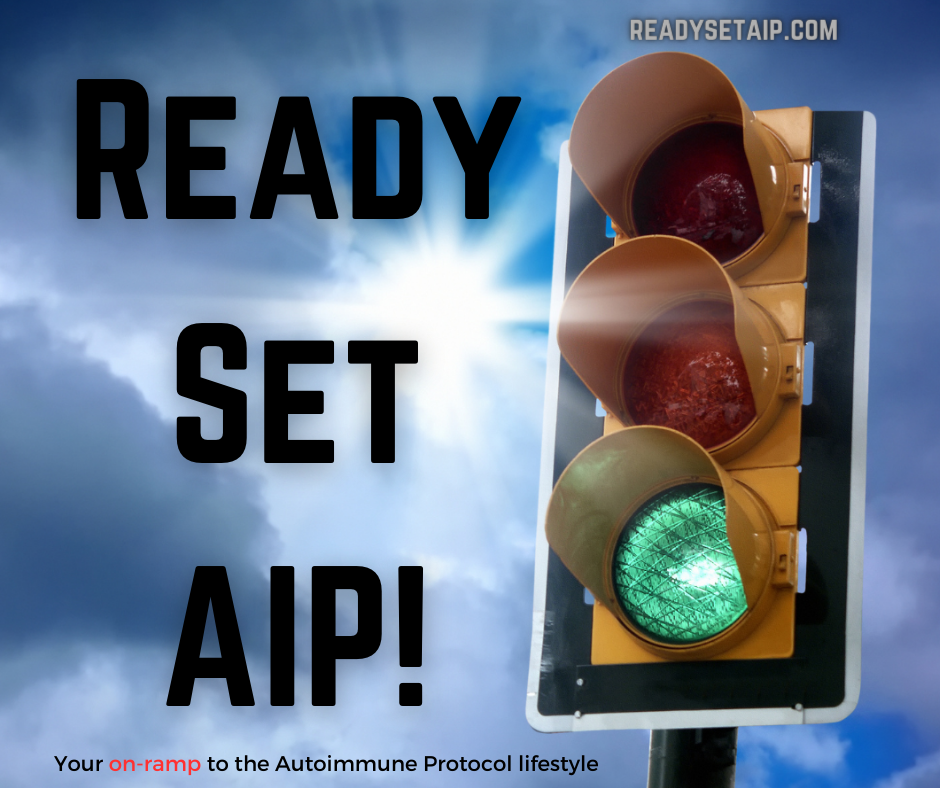 First, let's talk about the book first. This is the companion to Sarah's first, science-oriented book The Paleo Approach: Reverse Autoimmune Disease and Heal Your Body
. The first book lays out the whys and whats of the paleo autoimmune protocol (commonly referred to as AIP) and this book gives all the down and dirty hows.
Part I reviews the basics of what to eat when using the paleo approach to healing autoimmune disease, some tips and guides for life in the kitchen that would be useful for cooking novices and experts alike, and six weeks of meal plans and shopping lists (two of which are also low-FODMAP). All of this means that you can dive right into this book and get started, even if you haven't read the first book or if you have little cooking experience.
Part II consists of over 200 recipes with hundreds of recipe variations. Each recipe has a full color photograph and information like prep time, cook time, and needed special equipment.
But my favorite feature of all is that every recipe includes detailed nutritional information, right on the same page! And I don't mean just basic information like how many calories or grams of fat. No, this is nutritional science for true nutrition geeks! Sarah provides the amount of the different types of fats so you can see how a recipe stacks up in terms of omega-3 to omega-6 ratio, breaks down carbohydrates so if you need to keep your fructose intake low you'll know exactly how much you are getting, and provides specific amino acid amounts as well as vitamins and minerals.
What if you know you are deficient in a specific micronutrient? You don't have to hunt through the book and read every nutrient fact! Sarah has helpfully compiled at the back of the book a "recipe top ten" for each of the vitamins and minerals.
Of course, the most important element of any cookbook is the recipes. If they aren't delicious and the directions easy to follow, none of the above matters. But that is not a problem with this book – the recipes are both delicious and easy to follow, even the ones that sound wild and exotic. To prove that point, Sarah has agreed to let me share this preview recipe for shrimp balls inspired by the Chinese dim sum favorite "har gow." Talk about easy… I literally whipped this up on my lunch break. She claims the prep time is 20 minutes, but that is only if your oven takes that long to preheat! Eat these as an appetizer, a snack, or add a vegetable dish like my soy free ginger and garlic glazed baby bok choy to make it a complete meal.
One tip: When she says to finely chop the bamboo shoots, take the "finely" part a bit more seriously than I did. I was a little sloppy about that and don't love how the bigger pieces of the bamboo shoots turned into orange dots on the outside of the balls when I baked them. Still tasted great though – just a cosmetic change I'll correct next time I make it.
Get your copy of The Paleo Approach Cookbook now!
Notes for healing diets:
Notes on ingredients:
Make sure you use a paleo-friendly brand of fish sauce. One great option is Red Boat, which you can order from the good folks at Barefoot Provisions.
Paleo Har Gow Inspired Shrimp Balls Recipe
Print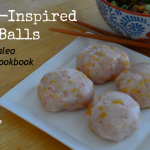 Har Gow-Inspired Shrimp Balls (from The Paleo Approach Cookbook)
---
Author:

Total Time:

30 mins

Yield:

4

-6

1

x
Description
This recipe is inspired by har gow, the Chinese dim sum favorite. However, it is grain free and suitable for people following the paleo autoimmune protocol.
---
1

pound raw shrimp, shelled

1 teaspoon

fish sauce

1 1/2 teaspoons

coconut oil, melted

1 tablespoon

arrowroot powder

1/8 teaspoon

salt

1/2 cup

finely chopped bamboo shoots (canned – found in the Asian food section)
---
Instructions
Preheat the oven to 350 F. Line a baking sheet with parchment paper, aluminum foil, or a silicone liner.
Place the shrimp, fish sauce, coconut oil, arrowroot powder, and salt in a food processor. Process until the shrimp is finely ground.
Add the chopped bamboo shoots and pulse once or twice to incorporate.
Wet your hands with cold water and form the mixture into 1 to 1 1/2 inch balls. If the mixture starts to stick to your hands, wet them again. Arrange the shrimp balls on the prepared baking sheet.
Bake for 10 minutes, until fully cooked and pink throughout. Enjoy!
Prep Time:

20 mins

Cook Time:

10 mins

Category:

Appetiser

Cuisine:

Chinese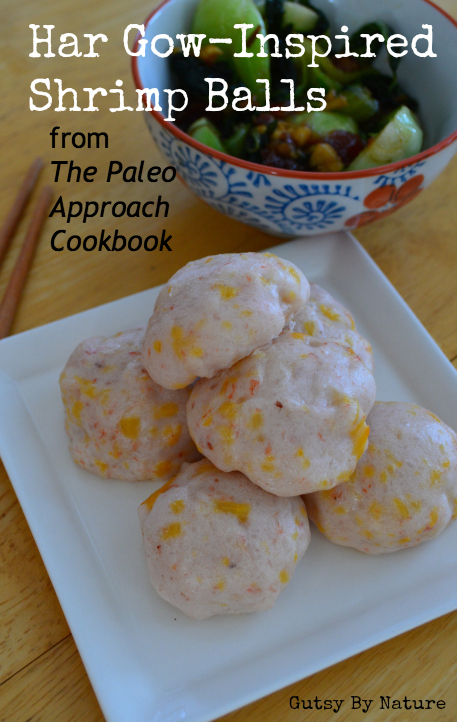 Shared on Paleo AIP Recipe Roundtable.