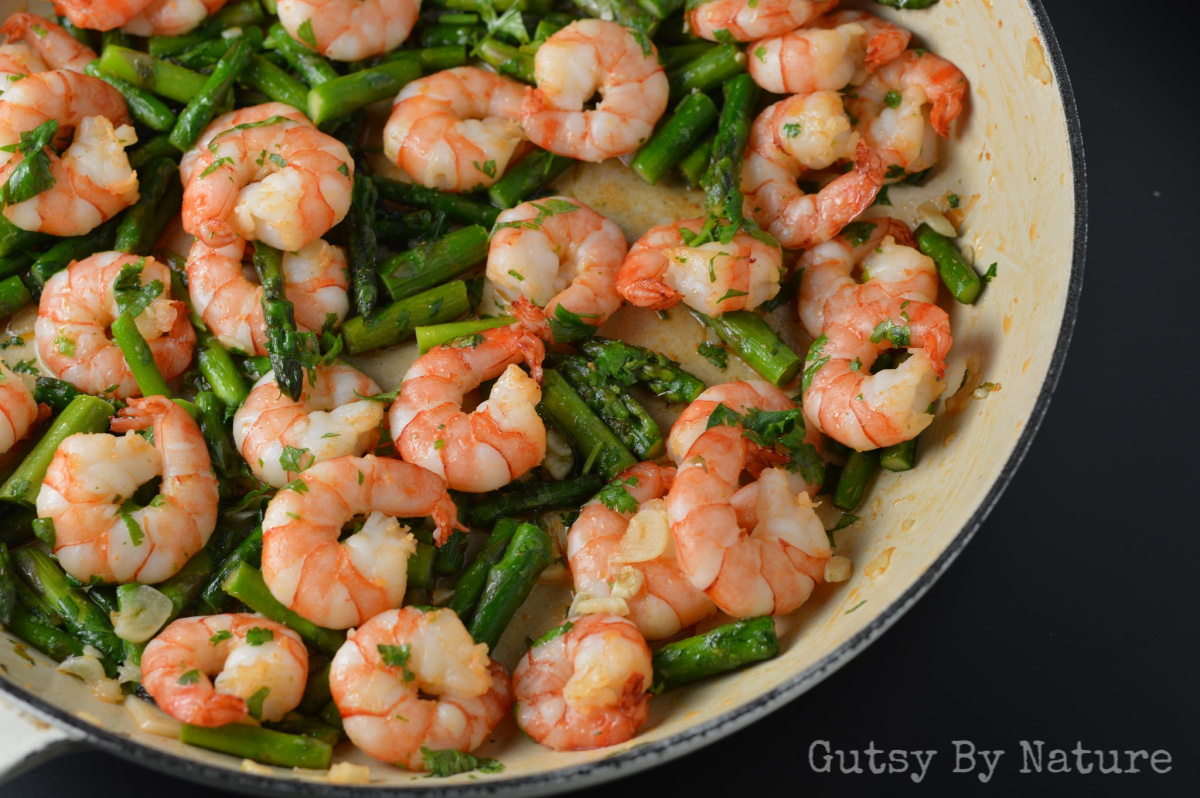 Ease. Every January I pick a single to be my theme for the new year and my 2020 year is "ease." I aim to manifest ease in my life in many ways, but the most obvious for you is going to be in the recipes that I share this year. Instead of trying to AIP-ify some complex old favorite or attempting to wow you with my recipe creativity, I'm simply picking a different nutrient dense featured ingredient and then showing you the simplest (yet still very tasty) way I know how to prepare it.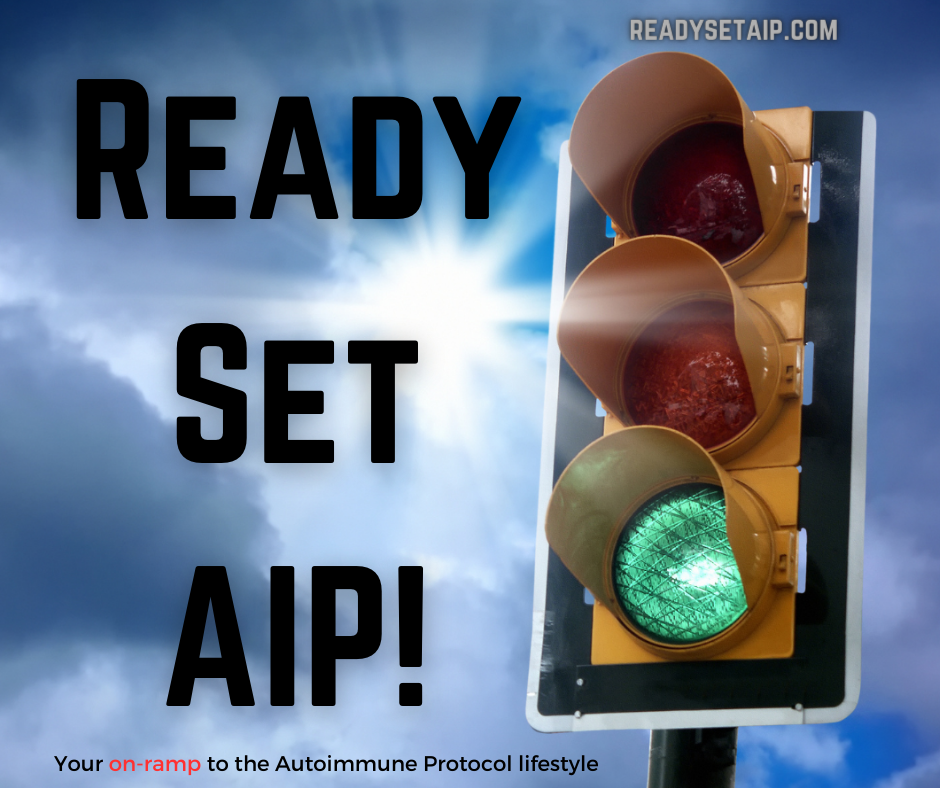 Then the following week, I'll share with you a collection of other freely available recipes that feature that same main ingredient… most of them also very easy, but also throwing in a few that are a bit more complex, since sometimes a challenge is fun!
The featured ingredient for this week is shrimp and the recipe I have created for you requires just 5 ingredients and can be made in less than 15 minutes. But first, a few words about…
The nutritional value of shrimp
You may have heard that shrimp is high in cholesterol and therefore it shouldn't be consumed in excess, but in fact more current analysis tells us that it has a desirable fat profile with a ratio of almost 1:1 between omega 3 fatty acids and omega 6 fatty acids. Additionally, a 4 ounce serving of shrimp contains over 100% of your daily need for the mineral selenium, 78% of your daily need for vitamin B12, and is a good source of phosphorus, choline, copper, iodine, zinc, vitamin E and other B vitamins. (Source)
Purchasing and preparing shrimp
Unless you are purchasing almost straight off the boat, it is highly likely that any "fresh" shrimp you see in your grocery store has actually been previously frozen, so you are better off buying it frozen and thawing it at home.
For this recipe, I suggest getting shrimp that has been deveined and the entire shell already removed, including the tail. If you plan to make this recipe for dinner, get the frozen shrimp out of the freezer in the morning and empty the package into a strainer or colander set over a bowl and then allow it to thaw for about 8 hours in the refrigerator. If you happen to to have planned ahead, another option is to place the strainer or colander in your sink and then let cold water from the tap run over it until it has thawed (about 15 minutes).
Concerned about the environmental impact of seafood?
I am too! Specifics are always changing, so I rely upon the Seafood Watch ratings to help me decide what is the best choice for my location at the present moment.
Now, here is that super easy, 5 ingredient, 15 minute recipe…
Shrimp & Asparagus Stir Fry Recipe
Print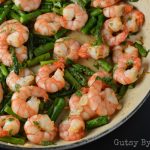 Easy Shrimp and Asparagus Stir Fry (AIP, SCD)
---
Author:

Total Time:

15 mins

Yield:

4

1

x
Description
Simplicity and flavor combine for a "faster than takeout" shrimp and asparagus stir fry! Because this comes together so quickly, be sure you prep all of the ingredients before you start cooking.
---
8 ounces

fresh asparagus

3

garlic cloves

1/2 cup

cilantro leaves

3 tablespoons

avocado oil

1

pound medium raw shrimp, deveined and shell removed
---
Instructions
Snap off the woody ends of the asparagus stalks and then cut the remaining into 2 inch segments.
Peel and thinly slice or mince the garlic cloves.
Finely chop the cilantro leaves.
In a large skillet or wok over high heat, heat the avocado oil until it is shimmering. Add shrimp and garlic, toss once and then allow to cook undisturbed for just 2-3 minutes.
Add asparagus and cook until shrimp are uniformly pink and cooked through, stirring every few seconds. This will take about 3-4 more minutes.
Remove from heat and stir in cilantro. Taste and add a pinch of salt if desired.
Serve.
Prep Time:

7 mins

Cook Time:

8 mins

Category:

Entree
Did you enjoy this recipe? Want to be the first to hear about new AIP-friendly, gluten-free, Paleo recipes? Please sign up for my weekly email newsletter to stay in the loop!

Wondering where to buy AIP compliant cooking oils and other shelf-stable ingredients? I suggest ShopAIP!

Other easy shrimp recipes from my blog archives!
Lemon Garlic Bok Choy & Mushrooms with Shrimp (AIP, SCD)
Grilled Curry Shrimp (AIP, SCD)
Easy Shrimp and Avocado Ceviche (AIP, SCD)